The concept of Kokoon It goes beyond that of a lounger to use. To define it we would have to start with what it is not: it is not a lounger, it is not a hammock, nor a rocking chair. The designers of Royal Botania has developed rather what would be a kind of crib with canopy for adults, for the porch, to lie down to hear the sea rocked like a baby through the air and also accompanied.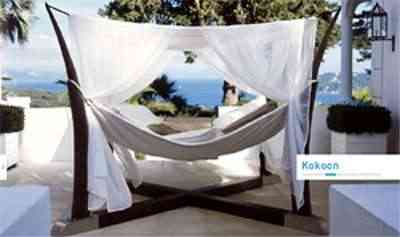 It is designed for a garden or a large porch. It is ideal to fill with cushions and nap without anyone interrupting, because the curtains that account for an air of privacy more than attractive.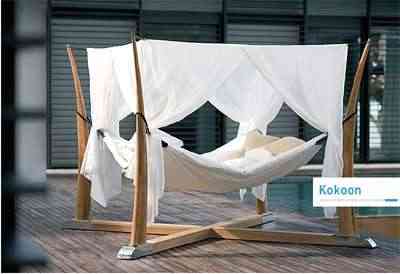 The structure is made of wood of excellent quality. The anchors are made of metals resistant to wear and corrosion of the different environments in which Kokoon can be installed, and "the hammock" strictly speaking, it is made with reinforced canvas.