If you are looking for ecological crafts for children, today in Decoration 2.0 we show you how to make this fantastic calendar ...
It is essential to do with the smallest activities that teach to recycle, restore or reuse. This calendar is made with the remaining cardboard tubes of the toilet paper.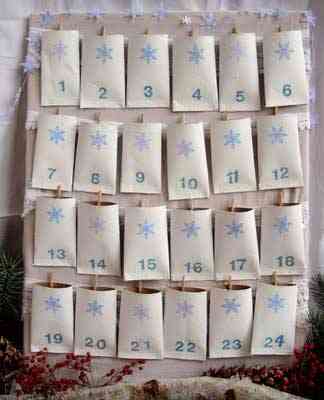 It is easy to perform. The materials what we are going to need are:
30 or 31 cardboard rolls, of toilet paper rolls.
Needle and thread
Markers, paints, acrylics
Base to locate the calendar
Pieces of cloth
small forceps
The first step will be to sew one of the two ends of each of the cardboard rolls. To do this we will help ourselves with needle and thread. We can also join them with glue.
Now to decorate the rolls a little we can paint a motif that we like, for this we can do it freehand or through a template. For example we can put a drawing for each month of the year ... a flower for spring, a snowflake for winter ... a leaf for autumn ... etc.
Then we will paint the numbers of the days of the month. You can make compositions of various colors or of a single color. Combine them as best suits your needs.
To finish we will stick the rolls in a base. You can glue them or join them with tweezers, so that there are small pockets to store small items.
If you are going to join them with tweezers we will have to adhere some rope, ribbon or pretty retal where we can hook each one of the rolls.