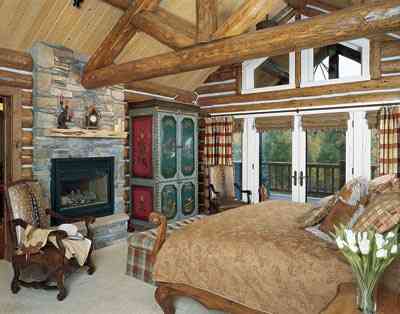 El rustic It has an authentic and unique touch and allows us enormous freedom in the decorative composition. This type of decor It is an excellent option if what we seek to achieve is a relaxed atmosphere and away from fashions.
The basis of this style is to bring the most casual style and return to the traditional fleeing new ultramodern decorative trends. The basis of rustic is to approach the style of the field. It is importing the style of the town houses to the big city.
Unlike other styles, in the rustic la wood used for excellence is the Pine since it is a wood that gives us a feeling of solidity like no other.
The auxiliary tables influenced by the tables of the 40 years and the cupboards of the style of the French farms, are two Decorative elements very characteristic of this style.
Of course these furniture must escape the new trend of prefabricated furniture, which are cold and impersonal. Must be furniture unique, artisans since the rustic style is human and warm.
Apart from wood, mud and stone are also very successful elements. Natural fibers are another excellent alternative. Forging can also be an excellent choice in headboards, lamps or frames.
The appropriate tones to adorn the rooms should be those that evoke elements of nature such as sky, earth and trees, among others.
Therefore, browns, blues or greens are ideal colors. The wooden beams (both on the walls and on the ceiling) varnished in matt natural colors are ideal complements to the rustic setting decoration.