With low temperatures outside, staying at home next to the radiator becomes the perfect plan. How much more homely and our house is welcoming, the more we will want to never leave it.
To achieve this effect with our house, you do not need to fill the house with frames with family photos or buy a puppy. You just have to choose the furniture necessary, with colors y materials that contribute more than functionality.
La wood It is one of these elements. I prefer lighter tones, but the important thing is to be able to recognize the time lines in them. Gastronomic y life, which can be seen and touched.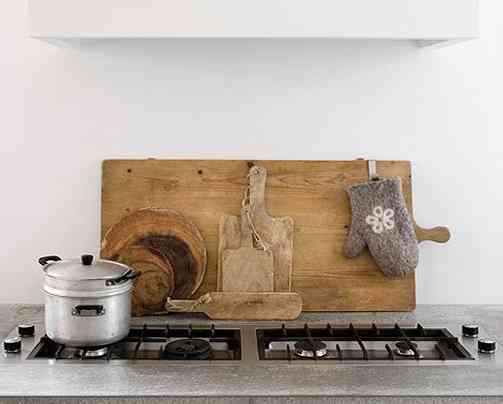 Paint the colored walls target It may seem cold, because of the sensation of space that the light projects on the surface, but it is the opposite. What you will get will be able to feel the sun inside your house in winter, a luxury that is not available to everyone.
When preparing food, most of the examples recommend that the kitchen is gas, because by controlling the flame you can better measure the cooking time, something your food will notice. Maybe that's why, they increasingly rescue the cookers of oblivion and leave aside, the modern induction plates. What can not be reproached, is that seeing the flame brings more warmth and naturalness to the kitchen.
Combining pig metal, brown wood and black that they propose in The Style Life It's a good example, that is why I leave you with some elements that will help you to give a more rustic atmosphere to your kitchen.
1. Salt and pepper of Muuto, 2. YOUTH IKEA cups, 3. Madera for bread, 4. Madera dark for bread, 5. & 6. Black mud from Colombia, 7. Vol of 6 pieces.

You do not have to live in the middle of the Alps to have a kitchen like that. Demonstrated!