Friends, if you have given your home true rustic or pretend to do it, today we propose a simple idea that will help beautify every corner of our house.
To whom Decoration 2.0, we always advocate the details within the decoration, they enrich and complement it, making our rooms ... charming protagonists.
So today we leave this space to talk about a little trick so that, the vases we have at home, can look and provide rustic details.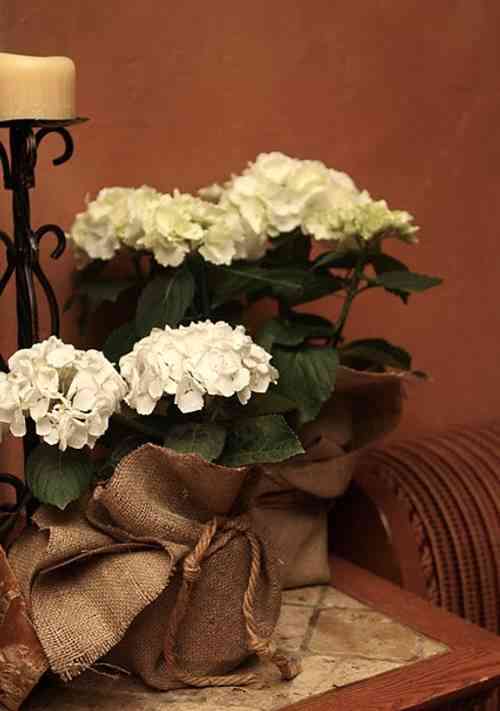 This amazing transformation comes from a very simple vase. As we can see the piece has been renovated thanks to the rustic touch of the fabric. If you have a charming corner, which lacks something .. this is your chance!
So you know, if you have a vase by hand that you do not like, that is worn out, that you have been attached to it and you intend to get rid of it ... remember that we can renew it and enjoy another decorative accessory with a completely changed look.
The trick is to get a piece of sack cloth or esparto. Just cut a piece, wrap the vase and then, with a piece of rustic rope, tie the top ... it can also be a cord but this type of rope is always more elegant.
As we see in just two steps we have achieved a charming effect, an object with a rustic touch.
When you tie the string try to end in a loop or something else that you like. It only remains to add some flowers of station or whatever you want. Then we look for a cozy corner, your favorite corner or that you think is missing something and ready, we have located our vase rustic style.
Is not it charming?