Stack It is a curious creation of the Italian designer Alessandro Zambelli, for the Italian firm Seletti, which was presented at the last Milan Design Week 2010. It is a children's furniture made of iron and steel, and full of color, formed by individual pieces that are integrated into a set of the way we want.
The pieces are different from each other, all of them with different functions, or at least designed for different functions, then the user can use them as he prefers. Thus, we found a safe with combination of numbers, a file cabinet, a drawer and three different pieces of storage.
His look is inspired by old industrial warehouses, and represent an evolution from those old to the more contemporary modular systems. Perhaps that aspect of safes and furniture of security in general calls the attention of the children, who will keep in them their most intimate secrets.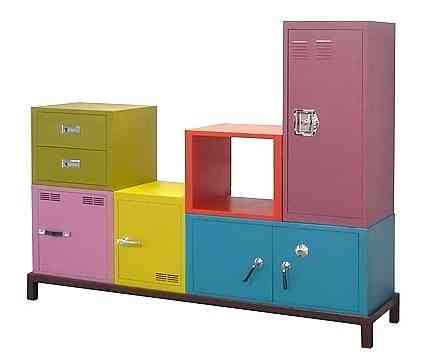 By ordering them as we want, we also sell five different support bases, with five different measures on which to place this tower of boxes creating an order within the disorder, because its essence is precisely that, not to create a completely square set but somewhat asymmetric.
The infinity of bright colors and possible combinations are the lace to a perfect design for children and youthful decoration.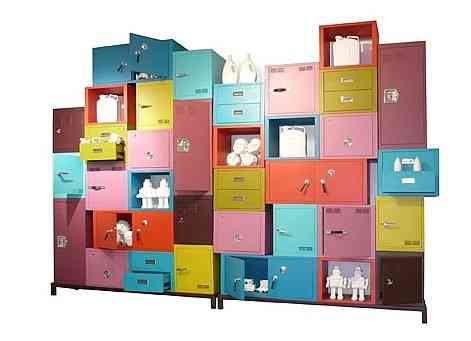 More information: Seletti