Last weekend the Market of Crafts was celebrated in the Matadero Madrid where, among other crafts projects, antique furniture and artisan crafts, I discovered the natural decoration shop Savia.
At first glance, it was an original position in natural and clear tones such as those of cotton, wood, wool and the leaves of the plants. But as I got closer, I discovered cotton cushion covers printed in bright colors and motifs, wooden boxes to use as pots, magazine holders or the use you find, and most original, felt pockets to hang on the wall and save things like makeup brushes or even to grow small plants.
And that's not all. One of the people in charge explained to me that everything was 100% Spanish raw material, something that we value more and more in this type of projects, and that, in addition, the production is done conscientiously in order to cause the least possible impact on the environment .
Felt pockets
The product that surprised me the most was these felt pockets to hang on the wall. All of them are made of felt from pure Spanish wool, and there are some that include a certified pine wood board on the back.
Both have multiple utilities for storing small things such as pins, forks or hair bands, combs, makeup brushes and even kitchen utensils. However, the utility that most attracted my attention has been that of a vase for succulent or succulent plants that need little irrigation. The wool absorbs the water that you throw and according to the plant you need it, you will get it from the wool. Can you imagine a vertical garden full of felt pockets on a wall of your home?
Wooden planters
Have you ever seen a wooden planter? These, especially designed to have plants inside and water them without problem, can also have other uses because after all they are like small wooden boxes that you can use as a magazine rack or whatever you can think of. Some are inspired by the classic wooden box of the fruit bowl with its handles, and others have a more Asian style.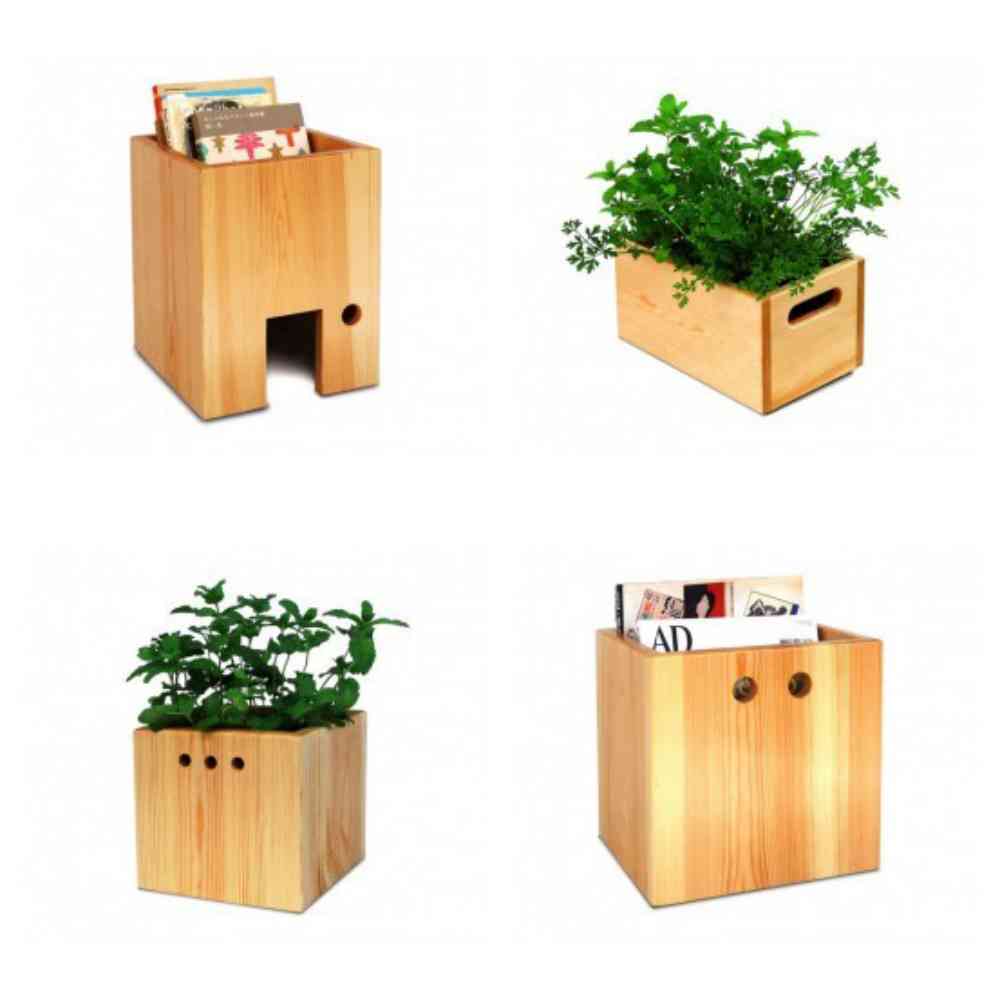 Printed cotton cushions
They have a very wide collection of cushions with fun cotton prints. Bears, chicks, swimmers, baquitos, waves, wings, leaves and honeycomb, are some of the natural elements that have been inspired for this collection of decoration of happy fabrics.
To see more information about the project and its products, I invite you to visit: savia.com.es