It may be time to change shelves and if we have to choose a new one, the best thing would be to find something different that avoids the need, within another two years, to change it again because there is not enough space and it has become obsolete. There is an excellent option that does not generate blind corners and that for its elegance and style would be more than perfect to put it and never renew it anymore.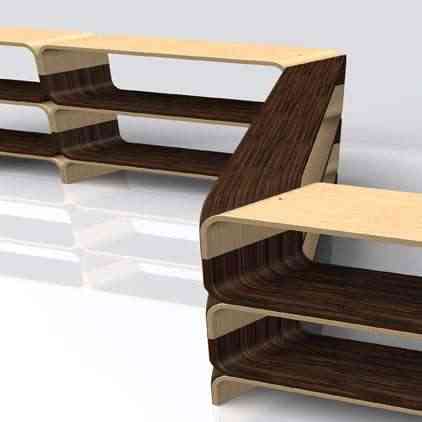 The idea of ​​design JiA reaches one of our greatest desires to what shelves are concerned, because it gives the possibility of making infinite changes and combinations, which will surely adapt to all our spaces, large or small. JiA is a modular shelving system that is used repeating indefinitely a simple and elegant unit, U-shaped, made of plywood, with a dark or light finish. It does not matter which direction the basic module is placed, a perspective will always be created since the final part of each module ends on one side of 45 degrees, which allows it to be combined with another in different positions and have a defined vanishing point. This solution maximizes the use of spaces anywhere in our house taking full advantage of the corners. The furniture has a very simple installation system, no tools are necessary, just put one module on top of another and secure them with small stainless steel screws. More information on the website www.bluemapdesign.com.
The majority of shelves are configured in a rigid way and without flexibility in their use. The flat angles of the surfaces create dead corners. This is one of the problems that JiA seeks to overcome, maximizing spaces with a single piece of stylized design.