From Geneva comes a revolutionary idea that will delight the most lazy. From the 2 to the 6 in April the city hosted the 35ª International Exhibition of Inventions, the largest fair of revolutionary inventions in which more than 700 creative inventors take place.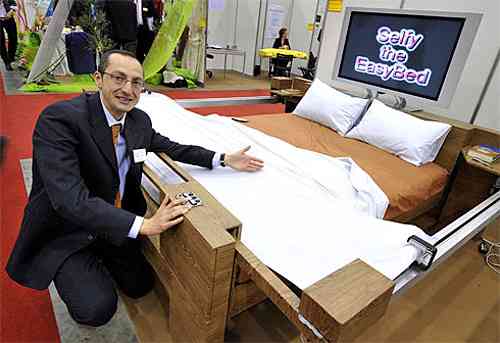 Enrico Berruti It has caused a sensation with his invention: the "maker" of beds. Is called Selfy and is designed for people with a disability or disability to make the bed, but obviously anyone can use it to make life easier and save a few minutes in the morning.
The sheets are attached to some tracks that are on the sides of the bed and are the ones that are in charge of stretching them. Once they are stretched, the rails lower so that the sheets are placed, perfect and without a wrinkle.
It seems that there are already enough interested in developing the commercialization of this product and it seems that soon it will be available in stores. Its price we do not know but surely it is not exactly economic although for those who really need it will be little money to make your life a little easier.
Via: I can not believe