Not everyone will agree with me but the feeling of being in full flight, with cities and fields passing 600 kilometers under my feet, waiting for a very nice and young flight attendant to offer me a glass of whiskey and knowing that I leave a place, which will soon be far away, to completely change the scenario of my life, for a long or short time, it is one of the most happiness that produces me. So much joy produces that since I am aware of that I have understood how short the feeling of being happy is and that it is always accompanied by something of disappointment.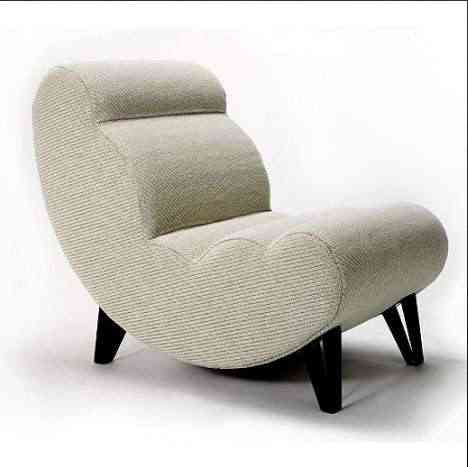 In summary the fact of sitting on the heights, in the clouds, supposes me complete happiness. The state of movement, of change, of transformation of something known to another that at least is not so much fills me with optimism and excitement. Now I'm obsessed with having a chair of plane at home to take a daily break there. It is a romantic idea and therefore sad. In any case, I am delighted and consoled by the fact that I did not discover happiness sitting in a porcupine.
I could also choose to have the SILLA CLOUD, by designer LISA WIDEN, which has a high cloud shape, is much more comfortable and perfectly represents my desire. Children will surely be happy to sit on it or take a nap, since its back is reclining and its construction material so comfortable that it is ideal to dream between clouds. Measures 75 x 100 x 60 cm and is made with 37% polyester, 27% cotton and only one 36% acrylic.
More information on the website www.lisawiden.se