Never a chair had looked so good, but what also looks good is its price. His name is Superstructure easy chair and it is a chair with a leaf shape in which you can guess what the nerves of a real leaf would be.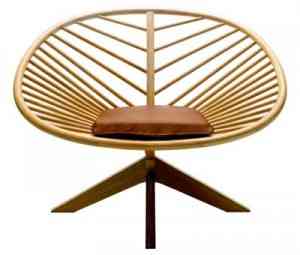 At first glance this may be a design from the 50 decade, but nuances give it away. The strong and robust structure of oak (natural color or black finish) to keep the back straight and a leather cushion to improve comfort.
Unfortunately, its luxury is also found in the price since it is around € 2.400. At least it serves as inspiration to look for similar designs.
More information: Sip
Vía: Retro to go