La organization is a goal not easy to achieve in any decor... However, there are ideas and tricks that can help achieve this goal easily and economically. Below you can see some ideas that will help you get order in your decoration.
The spaces that are left over the door are usually forgotten and unused spaces, I say wasted because the truth is that these are spaces to which you could take much advantage. Here you have an original, different, decorative and functional idea that, not only will provide a different and original "touch" to the decoration, but also will help you maintain order in the room.
Is place a simple shelf just above the door frame.
It is, without a doubt, a perfect way to take advantage of space.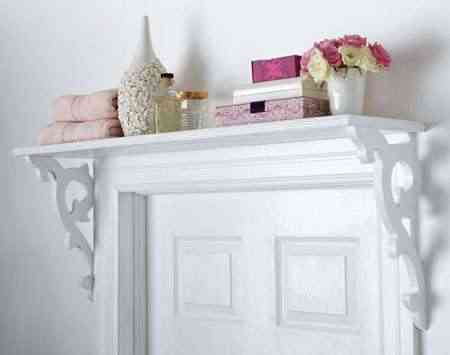 If you are a lover of shoes, probably storing them and keeping them in order for you is a somewhat complicated task. This is a simple and very practical idea that can help you: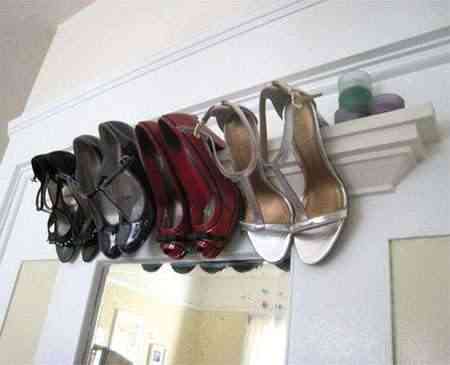 It is simply to place in your dressing room or in any wall or corner a shelf a little narrower than normal. This way, you can place heel shoes comfortably in it.
Two simple ideas and very easy to put into practice, for which you only need some shelves and that will allow you to decorate and keep your house tidy and in harmony.