Are you looking for a sofa? Still do not know where to sit? Well today you are lucky, if you are looking for a fun, original and, above all, spring sofa today in Decoration2.0 we show you a rich seat that will not go unnoticed.
We are officially in spring and with it beautiful colors, vivid tonalities and beautiful flowers are awakened. If you like plants, think about taking back all the floral ornaments that have textile pieces, furniture ... the happy colors, sometimes we keep them in winter or autumn seasons ... but friend came the spring and with it the joy.
This way, if we want to get in tune with her, we'll start with Bigbaboll. This strange name refers to an incredible proposal for this spring. The Italian firm High fashion I present, in the exhibition Salone del Mobile 2011, this beautiful piece in the happiest colors we can imagine.
Wake up from winter and renew energies among roses, greens, whites and floral prints. These colors are what characterize this beautiful and comfortable sofa that will be the joy of our home and stays. The upholstery is designed by the already known Ken Scott
In addition to its striking colors, Bigbaboll It offers a comfortable way of watching television, chatting and meeting with our colleagues thanks to the small side table arranged at one end.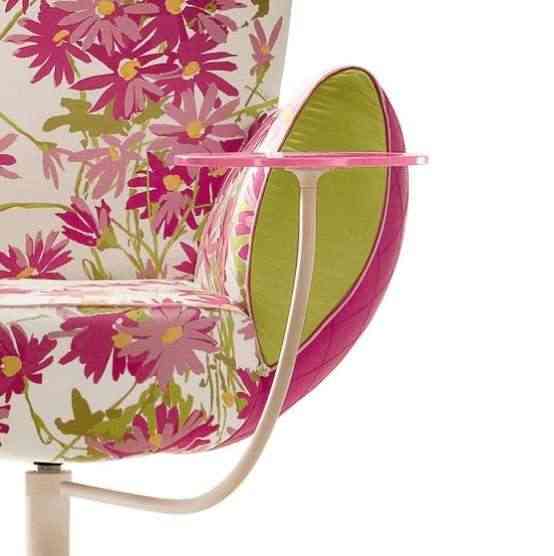 But if you like to read at night, Bigbaboll It makes it very easy for us with its built-in lamp, in the form of a flower, which provides a soft light for our intense readings. Bigbaboll It is for two people.