Karim Rashid is becoming almost a regular on our website, but its products do not stop surprising us and every design we see we like more than the previous one.
This time it's about the chair Snap Chair, designed for the Belgian company Feek Its shape is very simple but attractive and is composed of a metal structure on which two pieces of expanded polypropylene sit. We speak of two pieces because the seat is divided in two, with a vertical separation in the center.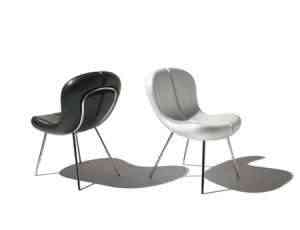 You can also choose between a monochrome or bicolor composition (each piece of a different color) and all its materials are a 99% recyclable.
More information: Feek
Vía: dezeen