La Interior decoration has some secrets and they are undoubtedly enhanced by the creativity of furniture designers, in the search of this type of pieces we find some that adapt incredibly to the reduced spaces, and convert to several indispensable elements for life in aesthetically adapted pieces and even camouflaged in a beautiful decoration.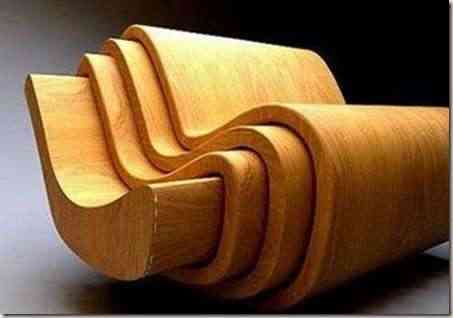 The chairs can be part of this feature, even imagining that due to its basic conformation its functional benefits can be reduced, but the truth is that not only can they be implemented in such a way that they prioritize the space, but they can be camouflage inside the decoration, transforming them into other types of accessories.
This is the idea that I capture in its creation Daniel Milchtein, the Mexican designer concrete the invention of chairs that through hinges can be transformed into a nice screen or separator of environment thus creating a significant impact on the environment.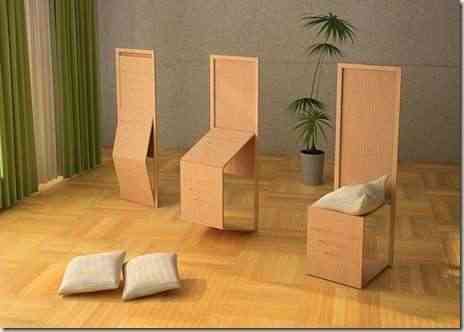 The Cuvi dinning table, It is also an incredible example and transforms pictures into chairs in a matter of minutes thus conferring a totally revolutionary way of conceiving the space, being ideal for meetings of friends and parties in small apartments.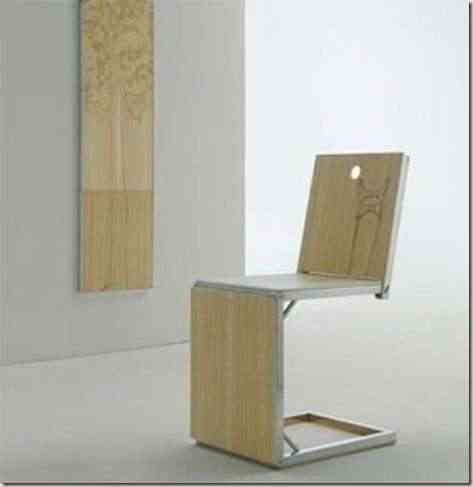 The Japanese undoubtedly due to the need for optimization in space are very innovative in this trend, and this is shown by the piece confined by the Japanese creator Shizuka Tatsuno, which can be converted into an armchair, chair or table independently if needed, to fall back into a single piece.
Studio Niels in Sven, maybe it is not so functional but we believe that your piece comes to cover a basic need of all creators of furniture, we talk about a practical chair that has a hanger, something singular and even humoristic that finds its touch of refinement in the lines of the piece.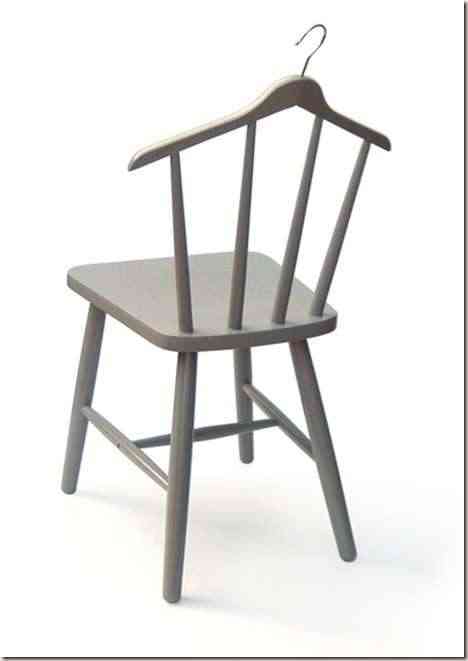 But if space is a real problem the German designer Gioia Meller Marcovicz, has a remarkable solution, it is a table that not only hides its chairs but can receive up to 10 diners a true marvel of creative ingenuity, it is called (The Monolith)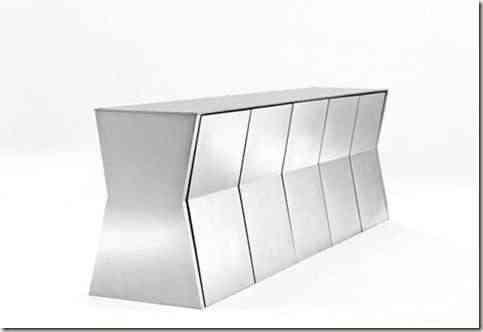 As you can see the solutions are varied, and applied to different trends, finding functional chairs, in retro, classic or high-end style, highlighting space optimization in an intelligent and creative manner as the main differential.