Tolix chairs are true icons of industrial design and current decoration. Their retro aesthetics, their solidity and visual lightness have turned them into habitual pieces of vintage or industrial style environments. Com more than 80 years of life, is part of collections at the Vitra Design Museum, Moma or Pompidou Center.
Origin of Tolix chairs
They were created by Xavier Pauchard (1880-1948) in France, a pioneering metallurgist in the galvanization of furniture. He devoted himself to experimenting with metallic carpentry and discovered that with zinc could protect the metal from corrosion. Years later he created a factory called Tolix to galvanize different products (chairs, stools, metal furniture) that stood out for being economic, solid and stackable and stainless.
The Tolix chair, also known as the Marais A chair, was an icon at this time for its modernity and innovation. Made of steel it became part of the outdoor furniture of restaurants, cafes ...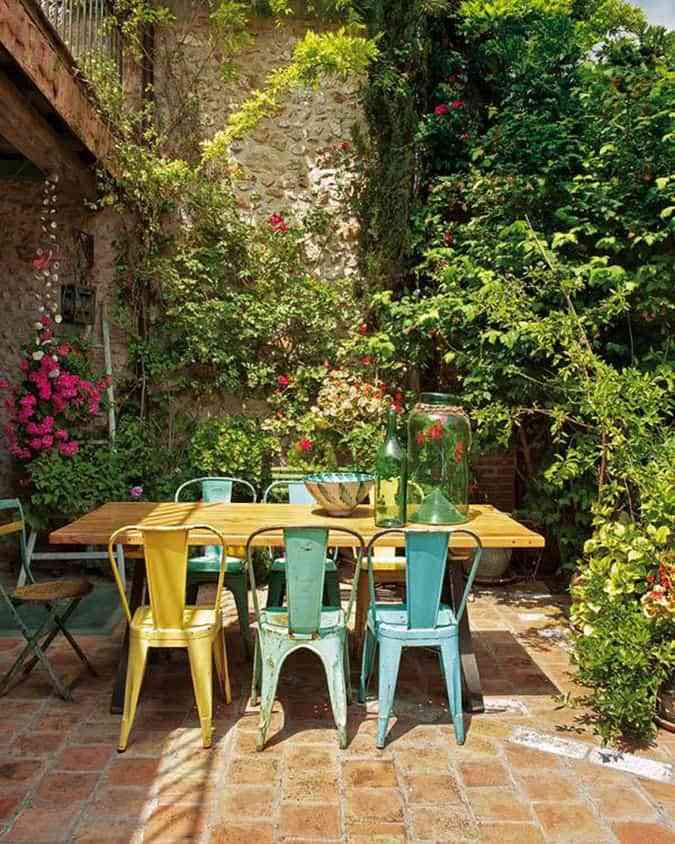 The Tolix chairs were used both in the interior of offices, hospitals, workshops and abroad in cafes, gardens. They endure very well the climatic inclemencies, Its holes in the seat are to evacuate rainwater.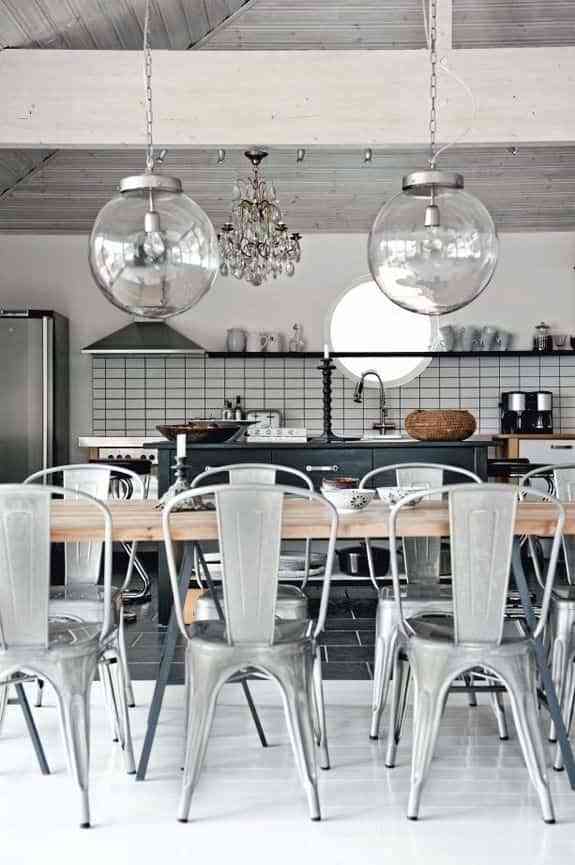 He was an icon in industrial design from his creation in the year 1934. It became famous for being used in decoration of the Transatlantic SS Normandie where its interiors were examples of Art Deco decoration and symbol of modernity. He was also present at the International Exhibition of Paris of 1937. The chair suffered several modifications since the Parisian innkeepers complained that they could not stack well. So that Pauchard redesign, getting a lighter structure, can be stacked up to 25 chairs.
The Tolix chairs nowadays
Pauchard He was not a designer or architect, he was a artisan who knew how to experience and create a practical and functional piece that was all a revelation.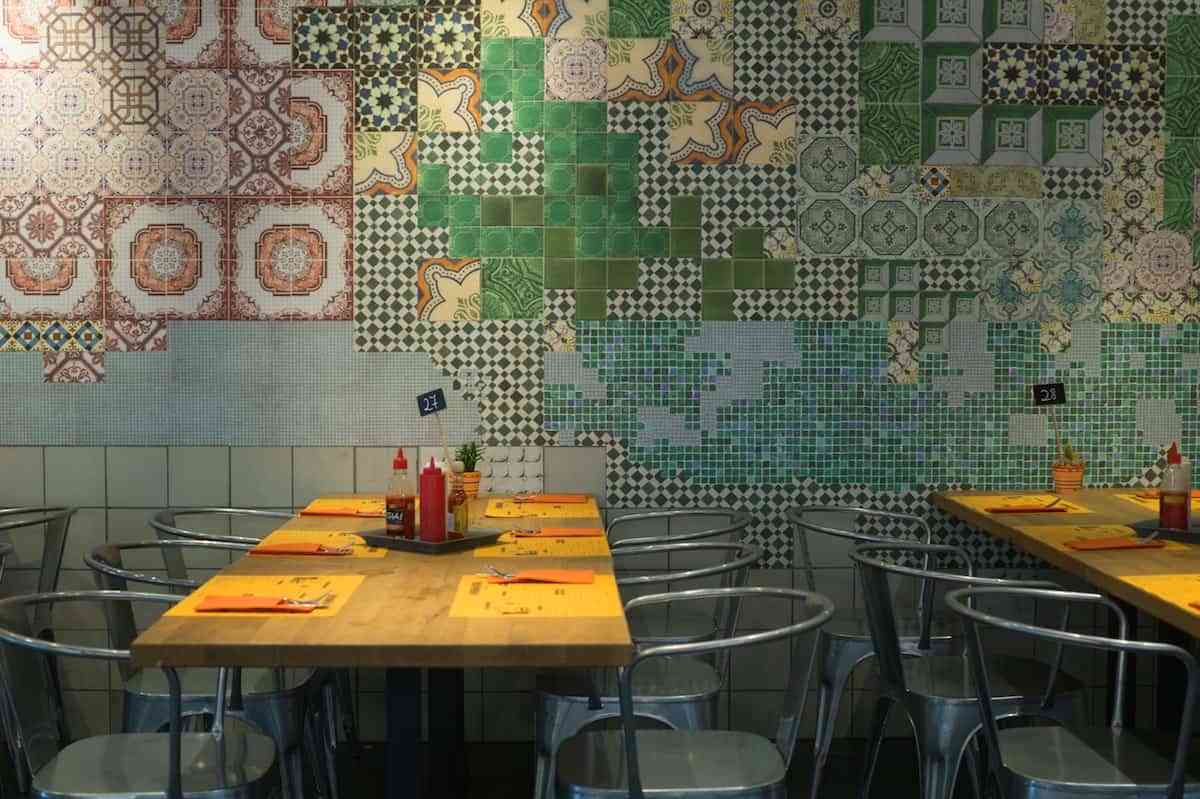 After Pauchard's death, two of his sons took over the company. They made the 55 table and the A56 chair, which was very successful in the 80 years.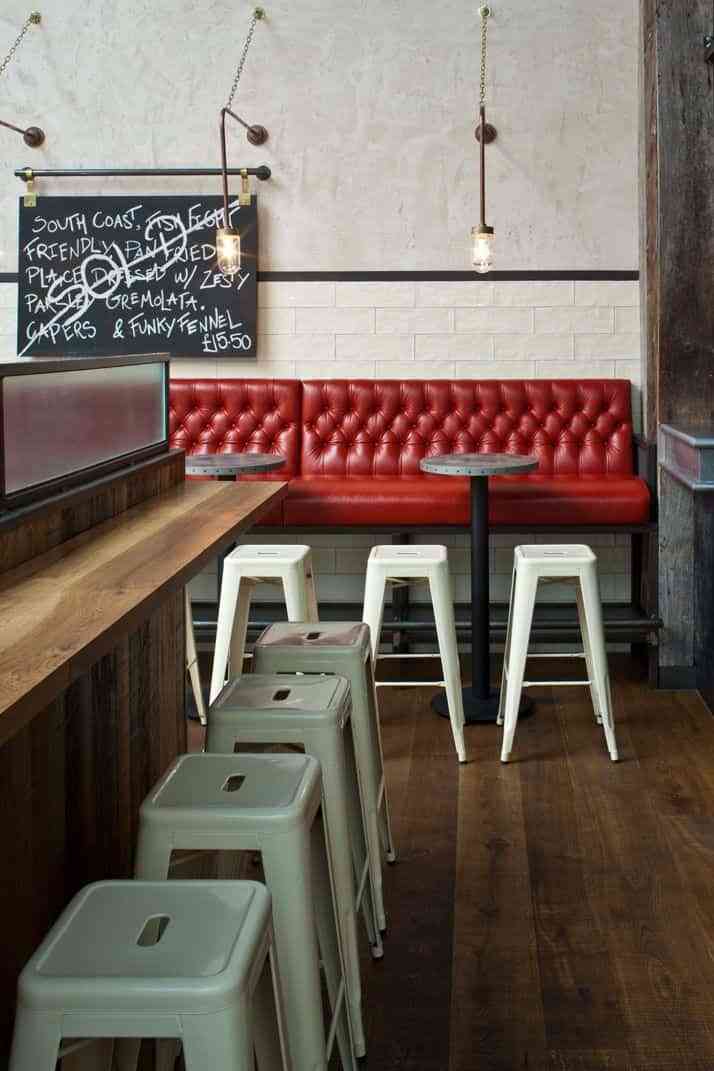 The company remained in the family until 2004 was acquired by Chantar Amndroit. The designers Jean-François Dingjian and Eloi Chafaï of Normal Studio revitalized the products and designed new pieces: benches, tables, high stools, low ... The adaptability and versatility of Tolix chairs made them popular in homes. Tolix Steel Design It remains one of the leading factories of designer furniture.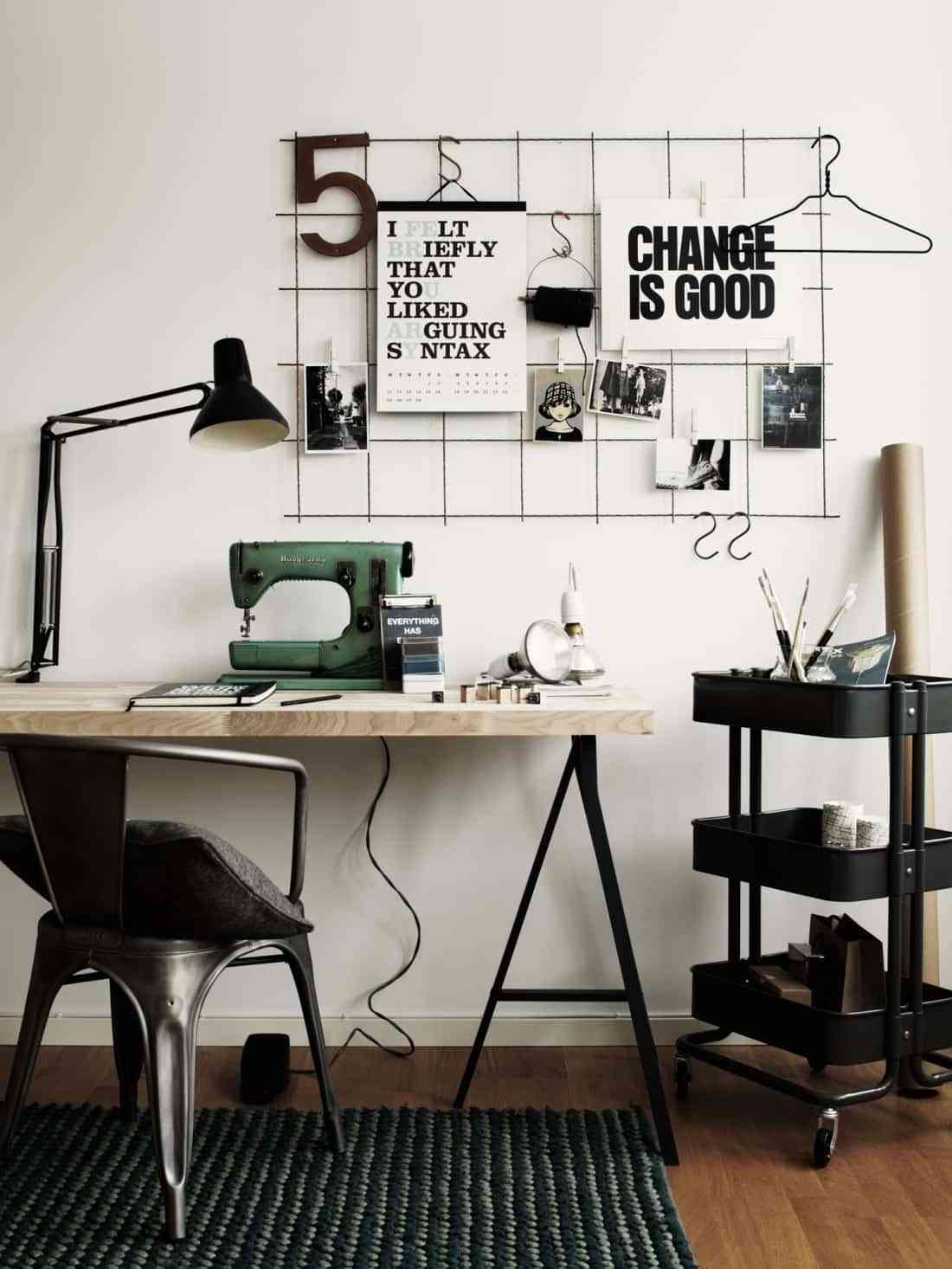 You can find design variations with arms or without them, with perforated or smooth backrest, footrest, high and low stool. In addition to being able to choose between a great variety of tonalities and finishes.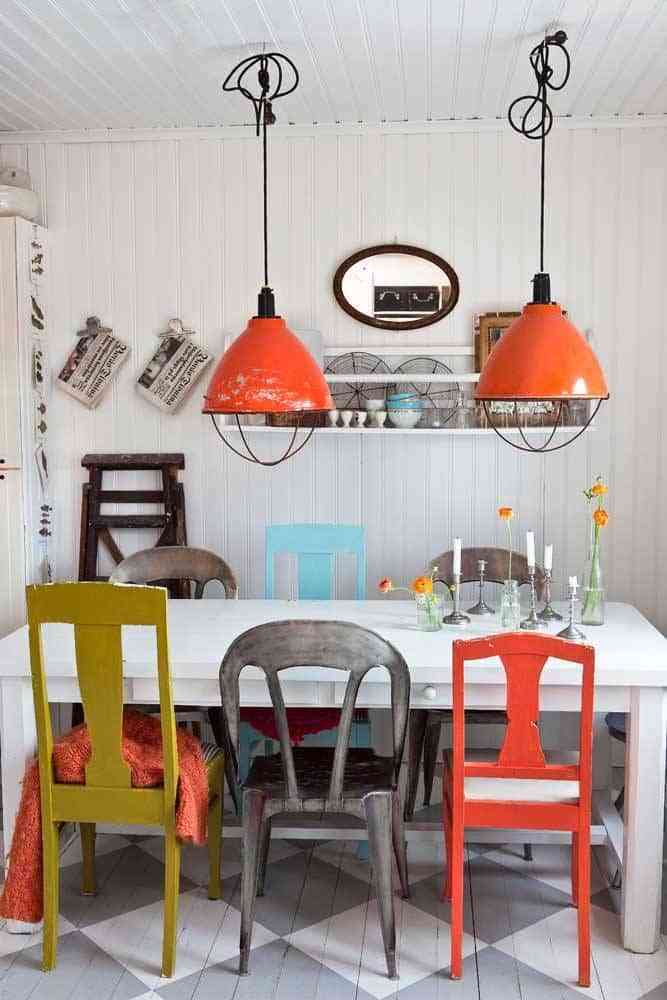 Alone or accompanied always dresses and is trend currently combining it with modern piecess, with vintage elements ... They are the favorite pieces by the interior designer to dress the home or any local, restaurant or trendy bar.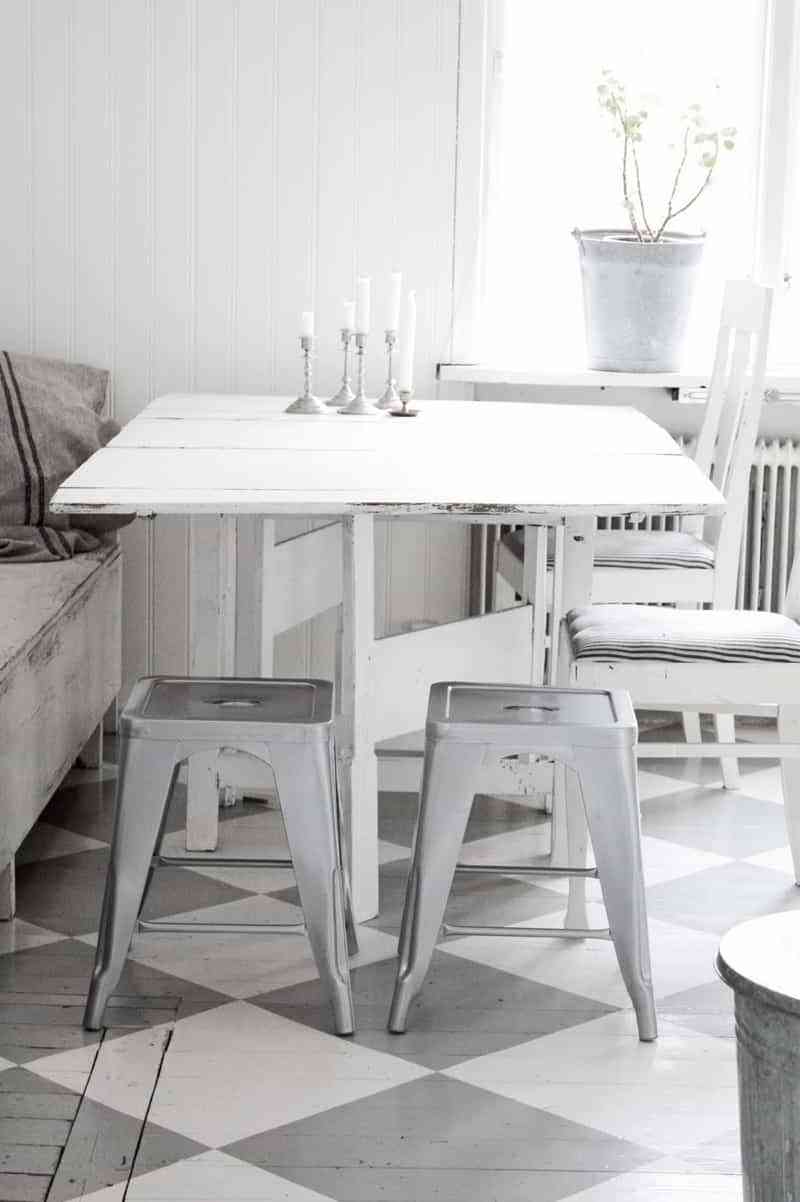 The stools are other basic pieces to give a special touch to the decoration. Being a piece Functional and versatile adapts to any environment, both in the interior and exterior spaces.
You may be interested in reading: Tolix. Chairs that can not miss.
Industrial and vintage aesthetics
The rise of industrial and vintage aesthetics has made the Tolix chairs become again an icon of design. Provide a «halo of bohemian » that transports us to whats Parisian cafes from the 30 years.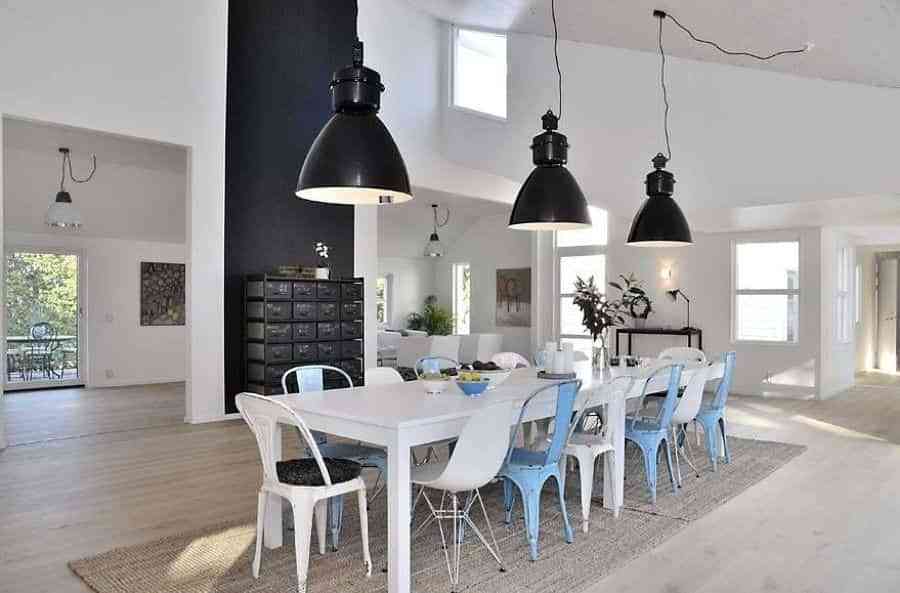 Try placing Tolix chairs in aged steel color or in different tones in the dining room. They will give a original and fun touch to the dining room, to the kitchen ...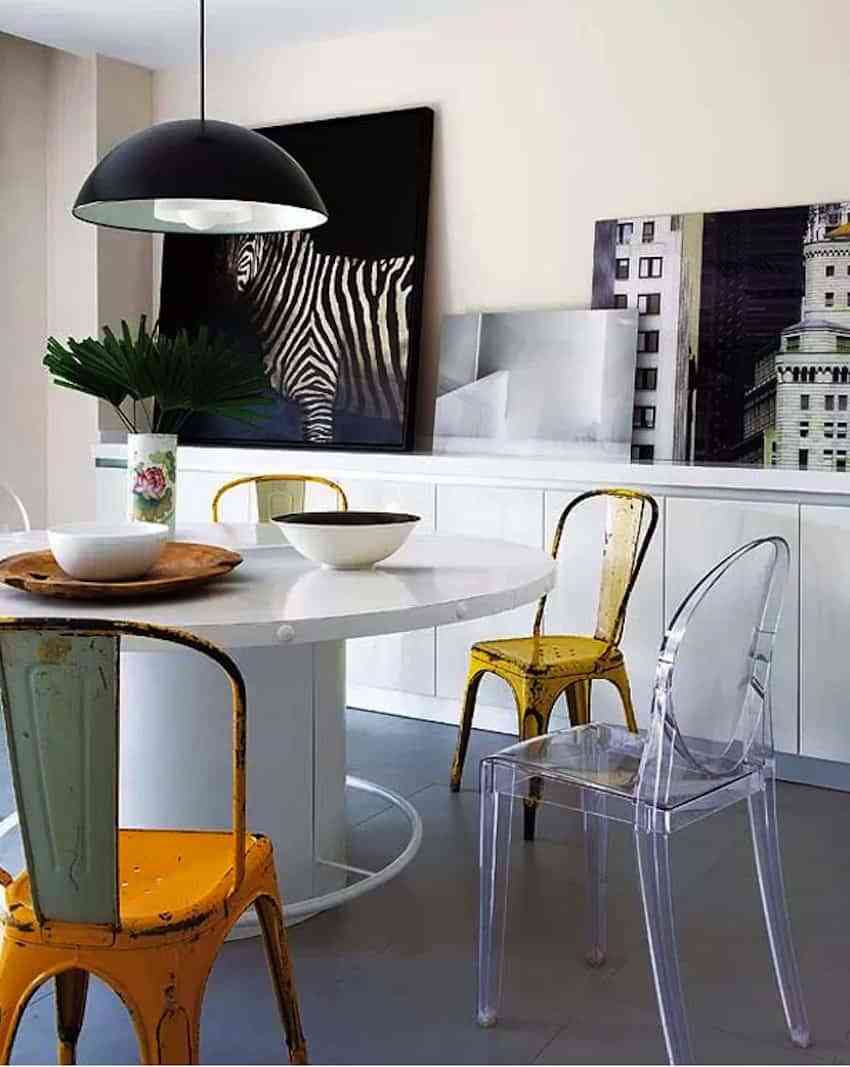 Su retro style makes it into elements that can create interesting contrasts but without being visually aggressive or altering the harmony of the decoration.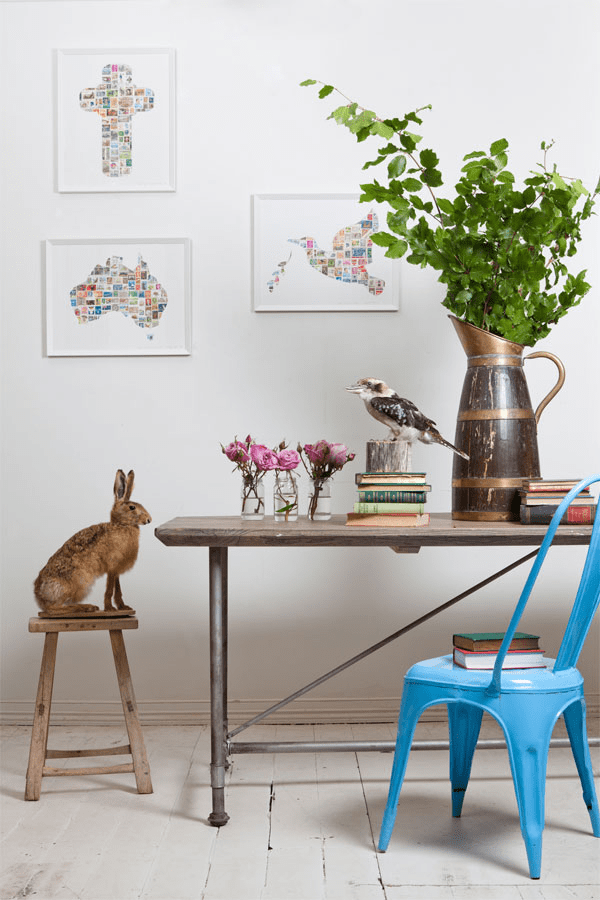 Thanks to its versatility it is perfect to give a accent color to any corner of the house.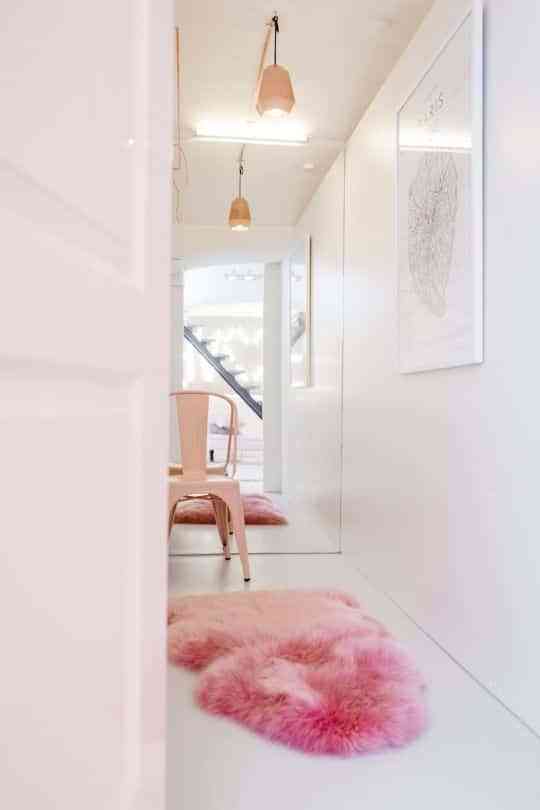 It is an element that deserves to become Focal point and stand out in any environment.
Decorating with Tolix chairs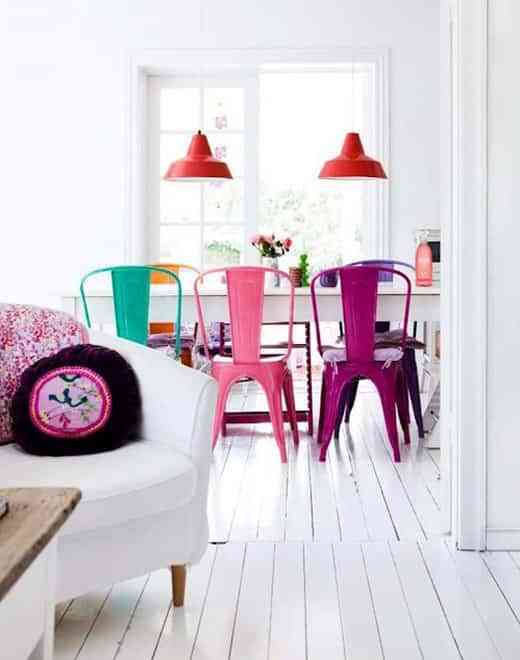 Among the advantages of the Tolix chairs are: solidity stability, light weight y applicable. The modern versions are available in approximately 50 tones. You can also choose an original vintage models.
Originally they were designed to be used outdoors, so their material is resistant to inclement weather. You can create modern and cozy environments on the terrace or in the garden using these chairs without worrying that they rust due to being exposed to the elements.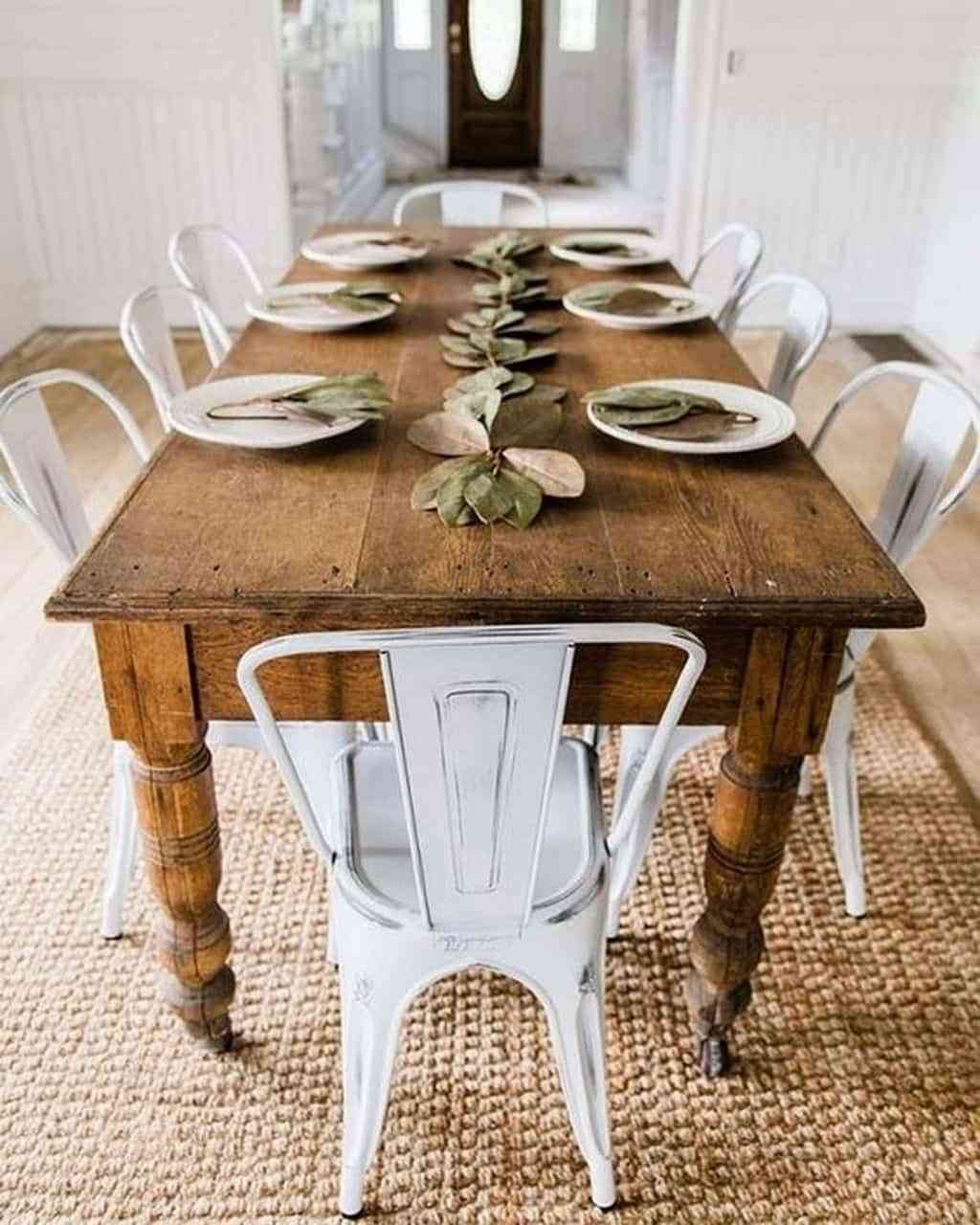 The Tolix chair adapts to any space and combines with many decorative styles. By yourself, dress and decorate any space and stay very well with rustic floors (wood, hydraulic).
You may be interested in reading: Do you know how to mix different chairs in the dining room and hit the bullseye?
What do Tolix chairs look like? Do you dare to decorate your home with them? They are true icons of industrial design and decoration