One of the things that most appreciate in the decoration is the way in which, objects that have a certain function can make another completely different with just a few simple modifications.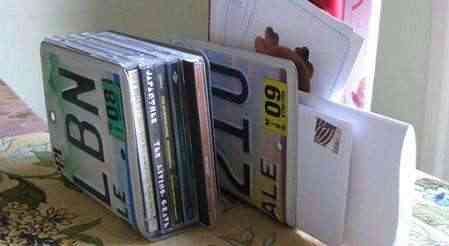 That happens with this organizer of CDs, books or whatever we want. We only need a license plate that is no longer in use. It is as simple as molding the metal so that we have one base and two walls are attached to the sides.
We will leave a space of a few centimeters in the center, depending on the size of the license plate. With a little strength and the help of the singing of a table we will not have any problem to do it, if not, ask for help and take vitamins.
Vía: Home Space