If you love the rustic, but you are attracted to simplicity and purity in the lines of a minimalist style... read on, these proposals may be very useful for you. Use inspiration to create pleasant, comfortable and adjusted to all your needs.
The mixture of styles is another option within the decoration. We can use the combination of different styles to change the look of our home, just remember to harmonize your environments.
To find the balance we must give accurate touches of rustic style and mix it with a simple decoration looking for the comfort of modern life.
In the images we see a house with a serene atmosphere. It is decorated with beautiful pieces of design and, as we can see, the protagonist colors are neutral except for a few strokes of color that bring joy to the home.
Rustic touches break the monochromatic atmosphere. Noble materials such as wood will be essential. On this occasion we see wooden beams, exposed brick walls and walls and, in general, accurate textures that combine perfectly.
The visual appeal of this home is due to the design studio Norm Arkitektek The layout of large or open spaces and spaciousness is one of the secrets of the great appeal of the house.
In the house we find a modern winery whose access door is a glass panel.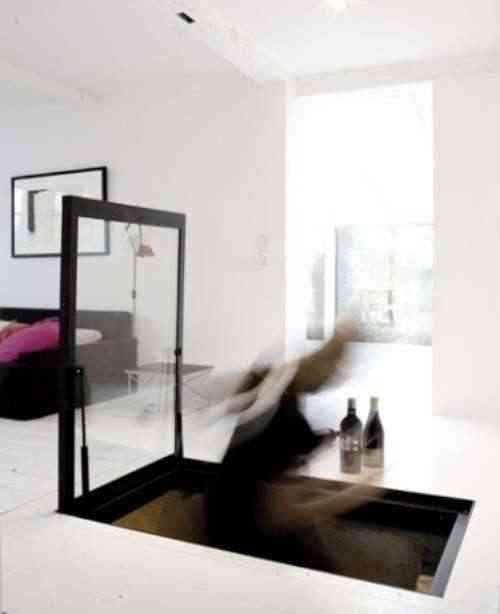 Stays like the kitchen combine neutral colors -white- with wooden floors and wood flooring.
The bathroom is minimalist style, with simple and straight lines. The colors used white and gray. As a rustic touch we find the ceiling with wooden beams.
Finally wooden floor as the main protagonist of the decoration. Lighting is fundamental, so they have implemented stylish lamps with striking finish. We find both ceiling and standing luminaires.