To give an original touch to the decoration, it is enough to put small and simple ideas into practice. If any of the rooms in your house need a bit of grace, then you can see some inspiring and very original ideas.
If your room needs an original and different "touch", try placing a nice curtain-like fabric on the wall where you have the headboard of the bed. It will become a striking detail that will become the protagonist of the decoration adding charm and originality.
If you want to create a different detail on the wall, try decorating it with many pictures or photographs that together form a single image. It is a striking detail that never goes unnoticed and that adds interest and originality to any wall without grace.
If you want to create visual interest, an infallible way to achieve it is through color. Add small touches of color to the decoration and success will be assured.
To achieve this you can resort to furniture, introducing some furniture with striking colors or, if you prefer, you can also achieve a similar result by using accessories and textiles: cushions, carpets, small decorative elements, lamps, etc.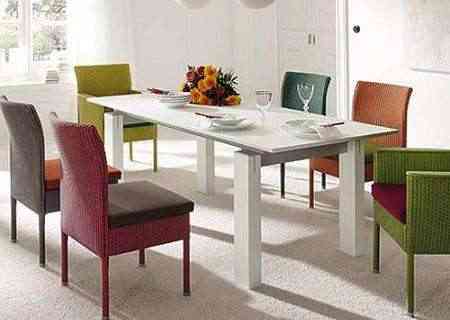 The wallpaper is very striking although it is used in small quantities. If you want to achieve a charming space, with the wallpaper it will not be difficult for you to achieve it. In addition, it is an easy material to place, so you can do it yourself.