If there is one thing that is really beautiful in this world is to be able to see the sincere smile of any person, whether old, young or middle-aged. That's why when I've seen these armchairs, they have given me an enormous tenderness and a feeling of warmth has seized me.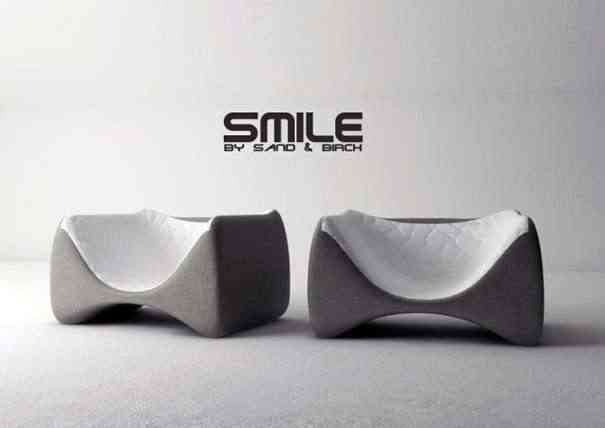 Really looking at them from the front we can see a smile drawn, especially the first one in which the contrast of the gray color with the white of the upholstery of the seat makes us think that we see smiling teeth. Hence, his name is Smile, «Smile» in Spanish.
It is a design Sand & Birch Luxury DesignAnd to him they have endeavored to seek a aspeco and materials to achieve that is not only a chair, but an element in which feel good, comforted and cuddled by the smile of our dearest or be ours.
It is manufactured in blue or white, with the structure of polyurethane, in addition to the special edition with cushion for the rear, covered in cotton and silk velvet in gray and white colors.
Further information: Sandbirch
Vía: Yanko Desing