Some time ago we made a small collection of ideas for Save space with bedroom furniture y Doc XL He reminded us of those unique ideas with which we could make a bed appear by magic.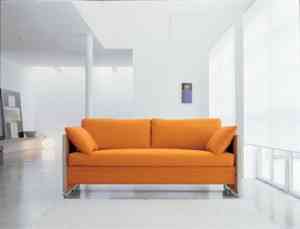 Doc XL is a sofa-bed, but it's not a sofa bed like the ones we're used to seeing. Apparently it is a normal sofa but if we remove the cushions we can unfold a metallic structure that transforms it into a bunk, with safety side bar and ladder included.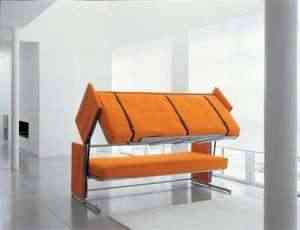 Space is still a problem and it will be for a long time and with ideas like this one Clei we can solve it, at least to some extent. You can use it in the living room as an extra bed for the guests or the room for daily use. It's available in various colors.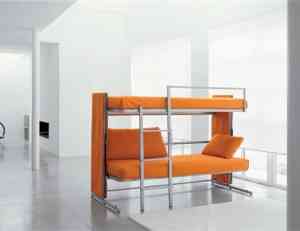 Further information: Clei
Via: Home Space