Gaining new areas at home where you can save or make life feel very good. And there is always a corner or a few meters willing to offer us that possibility if we sharpen our decorative wit. We may think that they are impossible spaces to take advantage of and we have thrown in the towel with them. Well, none of that. They are everywhere and they have a lot to contribute.
It is very easy for everyone to have en casa places cataloged as impossible spaces. Every time we look at them, the same thought crosses our mind: what a pity to have these meters wasted! Those that are just below the inner staircase, in the lower part of the windows and in passage areas. From now on you can have a relevant decorative paper. Or a purely functional use for day to day domestic.
Goodbye to impossible spaces with low cost ideas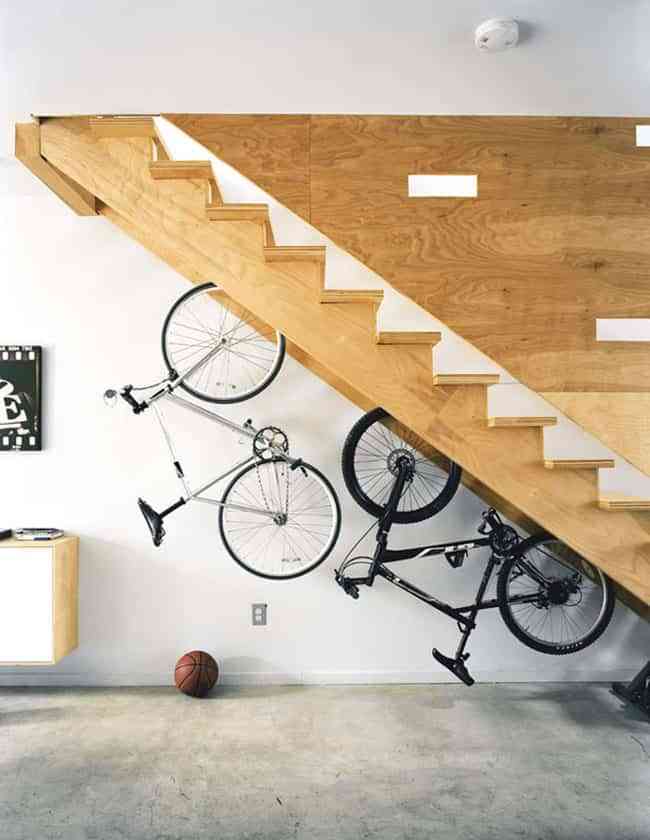 There are many projects that can fit in these impossible spaces of the houses without necessarily having to make a high economic cost. Or put another way, if we also give solutions low cost, better than better. The objective can be transform them into corners full of life. Conceive them as small reliefs or mini environments where to carry out a specific activity with the right decoration and furniture.
The key is to find out which solutions are best suited to our impossible spaces. Modular furniture to grow with the passage of time, Stacked in towers or low. At the same time it is important to study materials, designs and finishes. All of this depends on whether they are important protagonists of the decoration or that they occupy a more complementary role. Once these impossible spaces have been transformed We will be willing to enjoy them and not having to make aesthetic changes.
A hiding place to study under the stairs
Reading and studying are two fairly common activities at home. However, sometimes we do not have our favorite place to read or study because we share it with more family members. Some of these impossible spaces have great potential as auxiliary environments. It is what happens with the holes under the stairs to whom we have not given any interest. In them it fits a lot more than we imagine, although they measure only 2 square meters.
This type of places are more than enough to improvise an extra reading zone. Surely nothing will come to the house if there are many readers in it. The idea is to discover very beneficial solutions for your pocket. Some shelves that take advantage of the irregular shape of the wall it can be the starting point to start shaping this new intellectual environment. Or a folding board fixed to the partition to enjoy a work table. Super practical if we illuminate it properly with a table lamp or a standing model: both will give the necessary spot light.
Then you only have to think about the most favorable seat for reading. Very important The seats anatomical are the best if we like to read sitting, if possible padded and with the back something inclined. And if we love to immerse ourselves in the book lying down, nothing like the chaise longue option if there is enough space. Goodbye definitely to this kind of impossible spaces.
Tiny dining room in the middle of the pass zone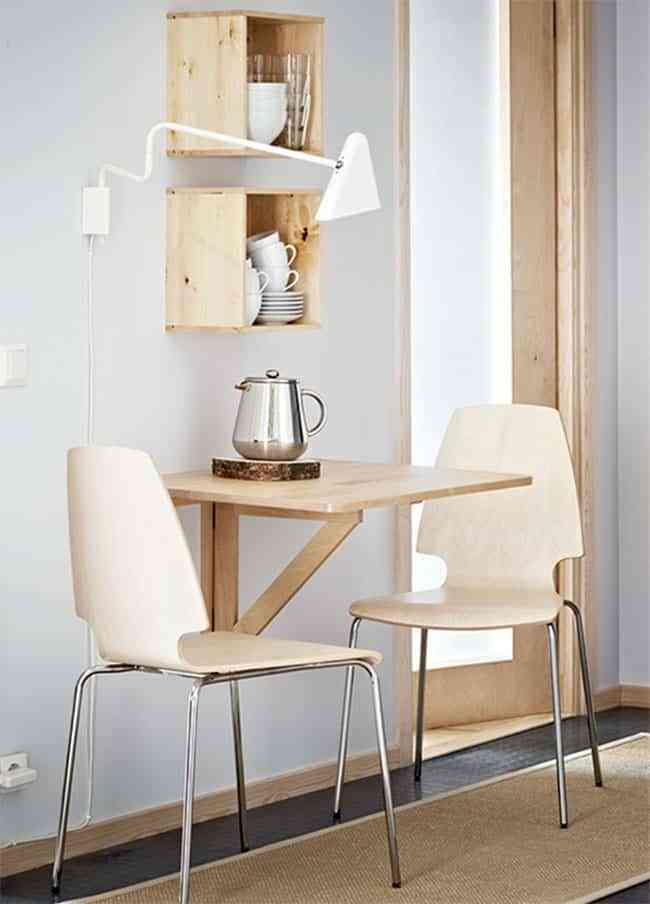 Other times, those impossible spaces consist of bare surfaces that are part of a partition. Or a narrow wall and yet with a privileged natural light because they are next to a window. Although its dimensions are minuscule, they are perfectly suitable for a removable dining room, modern and made of natural wood. So nothing to give up our office Particularly if we eat at home daily.
The simpler the set and less occupy, more success will have the solution. And of course the wall-mounted desks they take the palm When they are not used they are totally collected and almost not noticed. The modern wooden chairs without arms They are usually the ideal companions because they are the ones that need less space. Also, if they are chosen in the same finish, they will appear lighter visually.
These impossible spaces do not lack even a detail, even storage. Of course, in the same proportion. Maybe in the upper part of the wall there is room to place a couple of shelves with cube shape. Placed vertically or horizontally, they are more than enough to place the daily crockery, breakfast cups, etc.
Moments of relaxation by the windows and more
If there is something in abundance in the homes they are the windows And therefore, a few wall holes under them without using. They can also be considered impossible spaces because surely we have not noticed them from a decorative point of view. However, they are small areas full of possibilities, where low-budget ideas can be accommodated. Without ruling out more custom designs.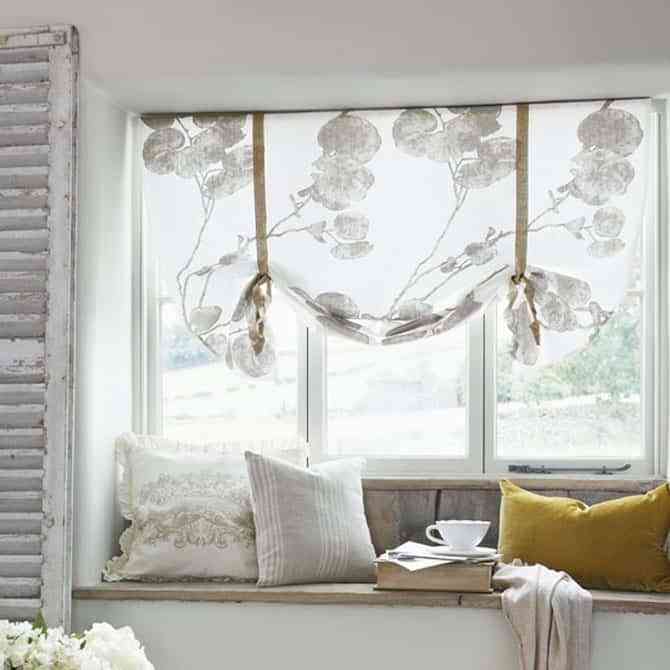 Mount new storage points, create leisure and recreation corners to have a coffee while we consult the laptop, contemplate the outside or draw a watercolor. An impromptu refuge to disconnect at different times of the day. At last they have ceased to be impossible spaces and only to install seats with fluted boards dressed with cushions and cushions, modern wooden benches that allow you to lie down or bars that occupy the minimum.
Do you also have them at home?