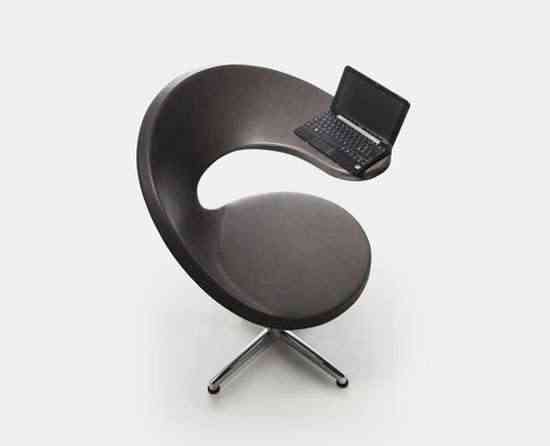 The evolution of technology proposes us systematic modifications within interior decoration that is affected and revolutionized by their interaction, both in the new materials and techniques for making furniture as in the adaptation of the new technological elements which are no longer part of an eccentricity but rather are cooperators of the style by a marked tenure to stylize them and conform them according to the modern concepts of beauty
This happens with the computers which in the 80 decade were not as popular as they are now, and their low cost means that in practically every home there are these information tools, framed in the theme we will focus on the decoration and interaction of the same with portable computers.
Clear representation of our statements is Plastique and was designed by the architect Jun Yea Chai, which proposes a comfortable and functional workplace designed only for laptops and that solves in many cases how annoying it can be to use them in places like the bed.

Matali Crasset he has already surprised us on several occasions for his innovative and highly creative ideas, this is not the exception, it is called Double Side, it becomes a comfortable chair, a desk or a practical desk for our computer.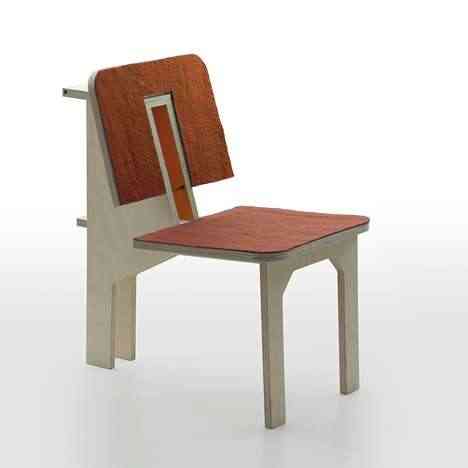 But if the garments presented so far seem to lack that avant-garde touch that is looking for although they seem useful solutions, Daybed can be everything you expect and much more, this is an ergonomic desk with all the comforts and luxury that the spaces focused on the high avant-garde offer.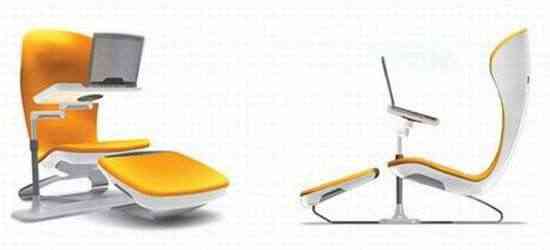 Although effective and elegant these furnishings do not seem to solve the problem of cables, so it is noteworthy great idea Bene Coffice, a comfortable armchair elegant and with all the necessary features for networking and office decoration.