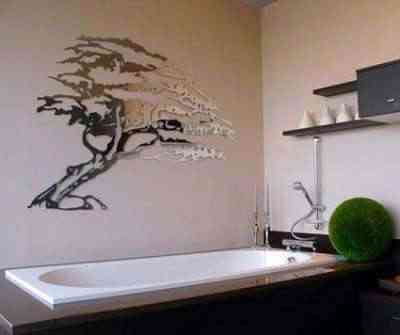 Within the decoration there are some elements which according to their disposition can apply changes in the space, enhancing furniture, the dimensions of the place or participate as purely ornamental elements which have the ability to be transformed into accessory or central objects of the arrangement.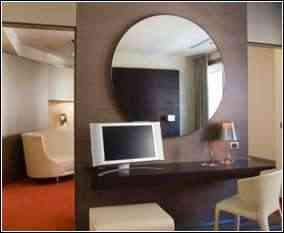 In this frame are the mirrors, infallible objects in any decoration for their function, but that also have a transformative capacity of which the decoration manages to take advantage of and in a dispositive way we present the most elementary capacities that we find in its presentation, knowing them can mean a transforming function to correct classic and frequent problems.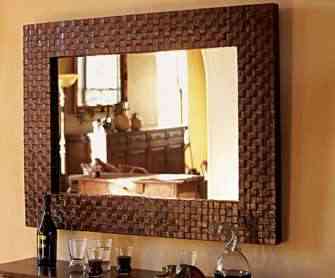 Emphasis, a mirror can be a element of emphasis depending on your disposition, in the case of a stove or fireplace the proposal of a mirror over it drastically transforms the optics of the place, in the same way that can be achieved in the kitchen, a space that is not traditionally It is predisposed to receive it but in an elegant way and well achieved can not only implement but take advantage of this element to enhance ornamental and appliances characteristic for its beauty.
Play with spaces, the biggest proposal is to play with spatial perception, so find a practical way to arranging them in corridors makes it possible to broaden the perspective so that a narrow place can be transformed into a wider transit space, in turn the places to stay as small rooms or bedrooms, find in this game a great decorative capacity, although highlighting the differential that is not available as ornamental objects but strategic where the size of the mirror counts in the result and regardless of their number should be located on a single wall.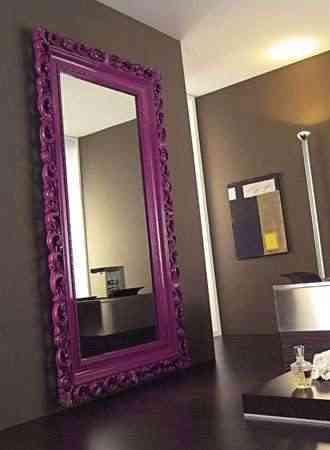 Luminosity luminosity can be enhanced in strategic places, this is found both in spaces with little artificial light and zero, since the mirror becomes a refractory element, to achieve a correct implementation we must study what is the angle at which the light enters and its capacity to enhance it, the forms most frequent we find them in mobile mirrors which are presented as elegant accessories but not taken care of in their presentation, achieving even in a classic space something informal, it is to be considered that in these strategic processes the pavement and Painting plays a preponderant role, the warmest being those who best achieve the objective.