In the mornings I feel the difference between summer and winter in a radical way. The truth, I find it much more comfortable to wake up at seven in the morning of summer than at the same time in winter. It may be only an effect in psychosis but I feel that I have rested more when I go to sleep at night and I am getting up or in the day, not when I fall asleep at night and wake up at night, likewise.
The morning in winter is night and to accompany us with good lighting, without counting the sun, it is important to have a good lamp with us. Hanging, wall, table and floor lamps in glass are always well received. Their screens usually reflect much more light and their delicate appearance provides them with a halo of modernity and style. Indispensable that the bulbs are energy saving, LED technology, and that its lighting power can be graduated according to the needs of the environment. Sometimes we have the luck to have some clarity to the 8: 00 am.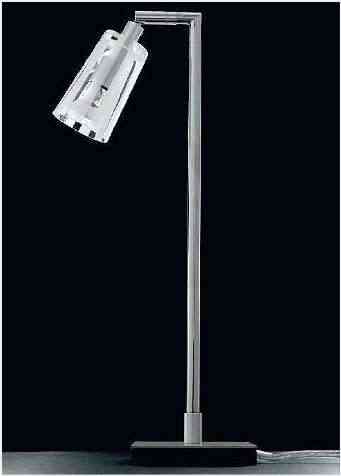 The MANHATTAN lamp, designed by GUNNEL SVENSSON in 1997, in transparent glass is characterized by having a horizontal band, in one of its models, or striated vertically, in another. Some models also come in polarized and colored glass. The elegant details in stainless steel, chrome and aluminum make it an exclusive piece of contemporary design.
They can be found in pendant, table and standing lamp models. The pendant is produced in 160, 200, 230, 290, 350 and 500 mm. the one of table is of 80 and 160 mm.
More information on the Website www.bsweden.com