Facing an empty room is a challenge for those who have a taste for decoration but it may seem like an ordeal for those who have no practice and are a bit denied in organizing this space. For them Ikea has created this environment simulator, Space Maker, although it is only for juvenile rooms given the repertoire that we find in decorative objects.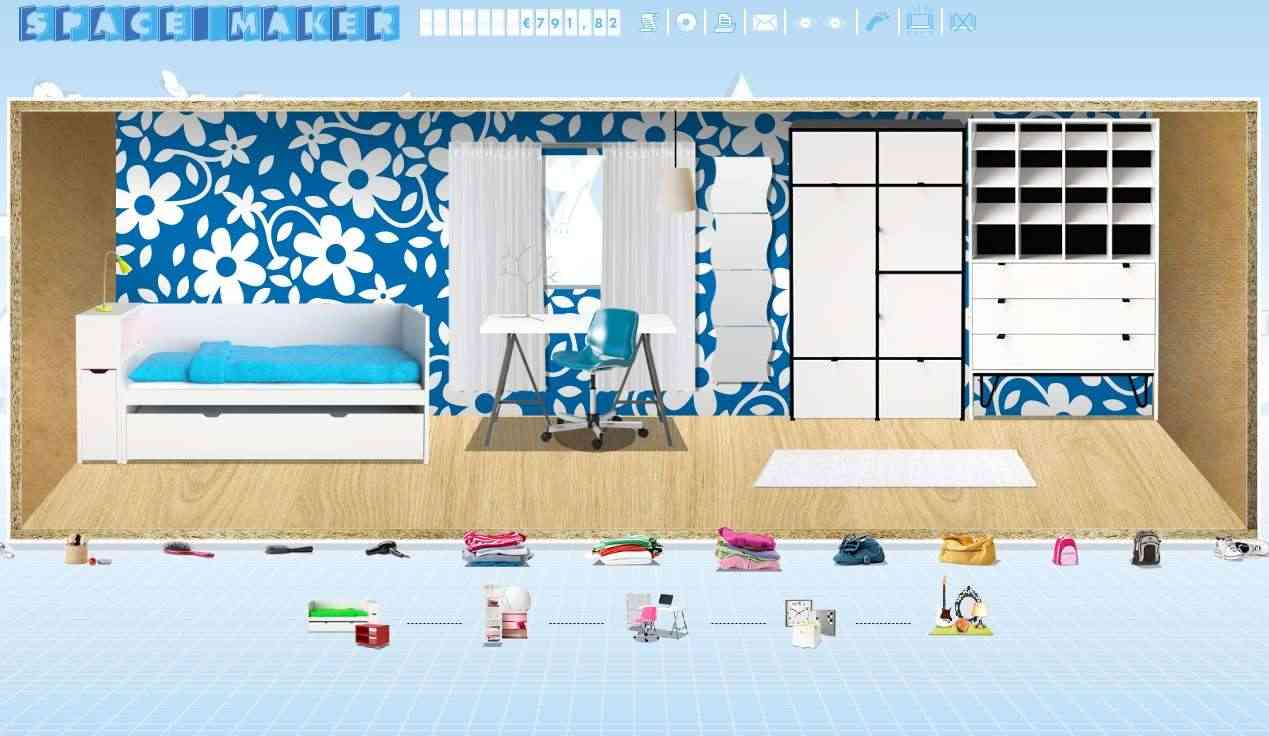 With it we can create, from scratch or inspired by some model and theme, a complete room with everything we want, with any furniture, accessory or color.
To start you must choose between choosing a topic or starting from scratch. It depends on the desire you have to create your own space or follow the advice of the simulator. Let's say we choose the option "start from scratch", then we must choose between a room of small, medium or large size (keep in mind the room you have to decorate in reality). We already have our "blank sheet" to paint and we can start to choose beds, cabinets, desk, chairs, color of the floor and walls, accessories, lighting, etc .... In short a room fully equipped.
At the end of the process, at the top, we will mark the total price of the decoration we have planned, adding or subtracting in the case of modifying something. Next to the quantity we have an icon, in the form of a folio, which is the «Wish List». It shows the characteristics and the price of everything we have acquired, and also the availability or not of each one of them.
In short, a complete tool with which to face in a more planned way our purchase in the immense world of Ikea.
More information: Ikea Planner