Can you imagine having your own 3D printers? Would you like to design shoes, bowls, vases or food? New technologies are mixed with the physical
Technology works its way through unsuspected recesses, for many people. But we are really living an era of great advances and changes in the world of NNTT. In this article I leave you with impressive objects made with a printer for 3D. Specially designed so that the world of the physical and the software, convert "digital" into a total reality.
What is the objective of the printers in 3D?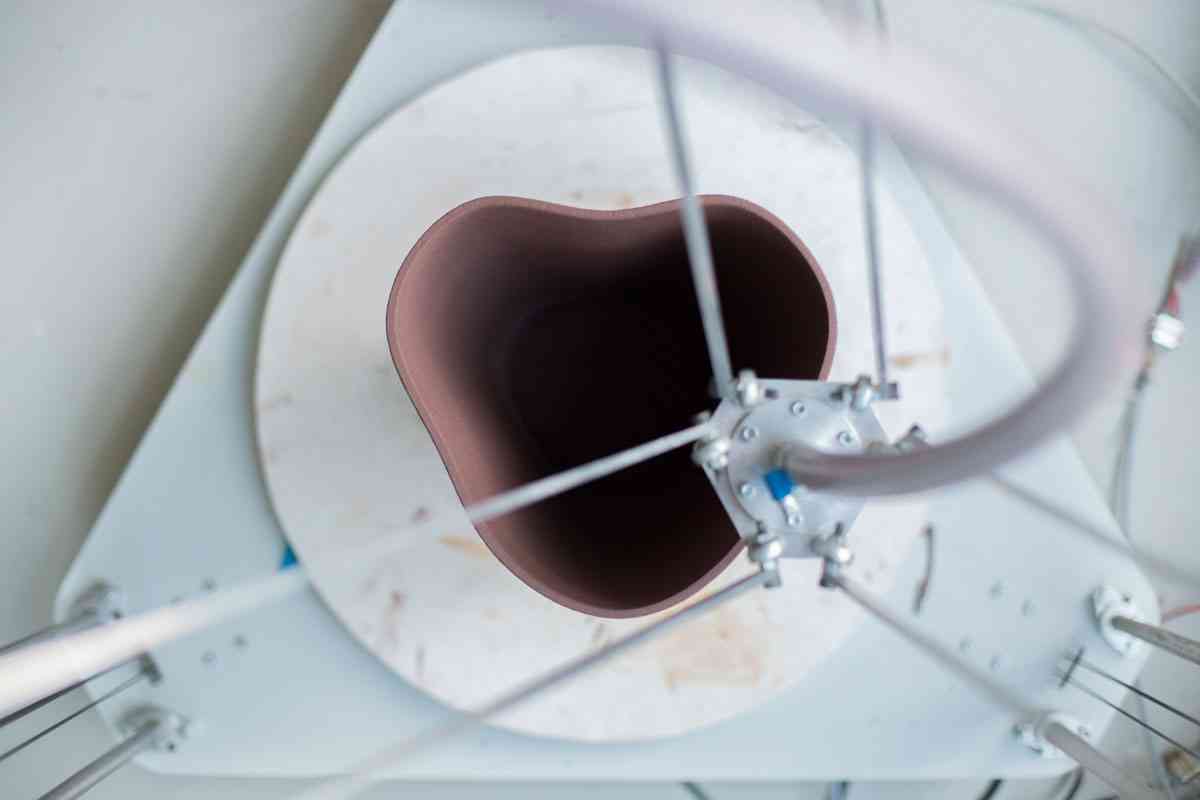 This type of digital craftsmanship is completely booming. And, the goal is to continue discovering everything that could be done, with a little creativity and the right materials. It is true that there are already companies or brands that manufacture their own printers, of this type, to create small objects or even food.
A brand that makes custom printers and sends them to their customers is Natural Machines. Launches a printer that has been called Foodini and serves to prepare food using the 3D technology (as if it were a kitchen robot, but in a printer) You can create any type of food in three dimensions and, in addition, you can create food with creative shapes as imagination has. The products that can be made go from salty to sweet (desserts, hamburgers, cookies, bread, pasta, chocolate ...)
You design and the printer creates it and prints it in a real way. The objective of this type of machines could be said to be many and with different routes and themes. I've heard that even investigates the possibilities for the realization of buildings, buildings and all kinds of objects or food, as I have already mentioned.
If you ask, if you are impesoras, they would also serve to create decorative objectsObviously the answer would be yes ... but of a certain size. To create larger objects or the size of a human being, the machine should be larger. Artists and creatives increasingly put more, in this type of printers and it is best to continue researching and testing.
I leave a video where you can see directly,

the experiments

of the impression

3D

with different materials like: clay, silicon

,

wax,

sugar glass,

sticks

of sugar

y

sugar paste

,

Paste of

wood

y

chocolate.
You may have noticed that the machines need material, It is obvious that if you want something to eat, just fill the capsules with edible ingredients, whereas if you are going to create everyday objects, you must fill it with mud, for example.
Functional printers in 3D?
This technology works spectacularly well. Yes, Until now small objects were seen, made with 3D type printers with desktop format As small printers, the results will obviously be small. In this way the objects or food that are manufactured, will be of a small or medium size ... not much more.
However thanks to the existence of creatives like Olivier Van Herp and its "art" that pursue going beyond, you can get even more out of this technology. All this, leads to explore different design techniques with different types of material (preferring hard mud)
Who is Olivier Van Herp?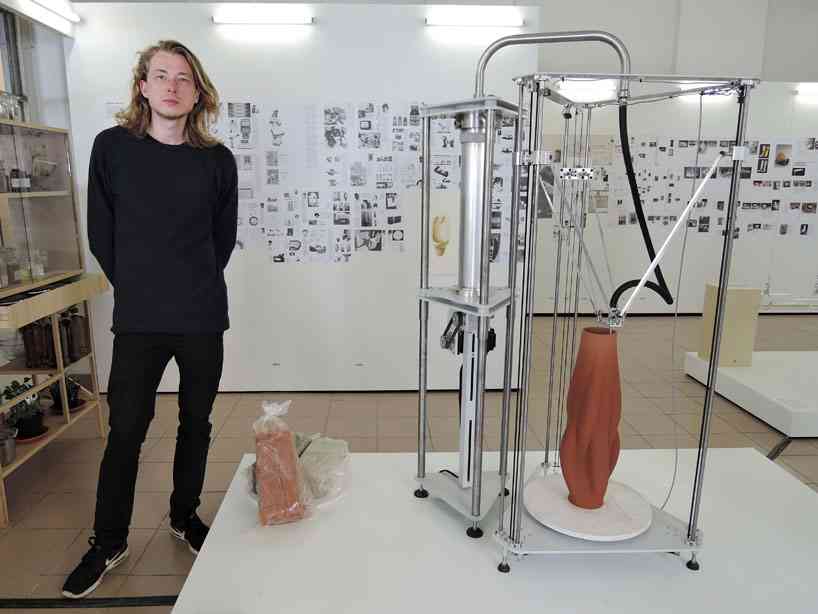 He is a spectacular Norwegian creative, which shows his Experiments in the field of design and use of 3D printers. Olivier wanted to make bigger objects and for that, he made his own 3D printer (which he has perfected little by little)
Olivier printer manages to manufacture larger objects in 3D and also small, of course. Among the largest you could find with a vase of about 80 cm. Of course it is a big step, in this topic.
Olivier's designs have captivated me a lot. He has managed to create many objects in different ways, that if working almost always with hard mud. The versatile designs and their projects range from the design of shoes and ceramics, to "playing" with beeswax.
Larger and more detailed objects Want to see them up close?
Herp and the help of his own printer, experiments with different types of clay. After many "failures" of those who always learn, he managed to create larger objects without breaking and were resistant to use.
And as seen in the images, has managed to make objects bigger and with a greater level of detail, which is what I just accused of his works. The shapes are incredible and exactly the same as the design.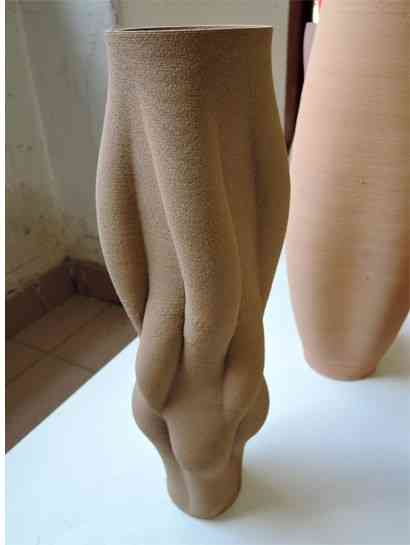 I never believed that I would live to see this kind of technology, but Among many artists and experts in this field, taking small steps ... a bigger one is achieved. All the objects that you are seeing the photographs are made of ceramic by Olivier. I hope you get an idea of ​​what this type of printer can achieve.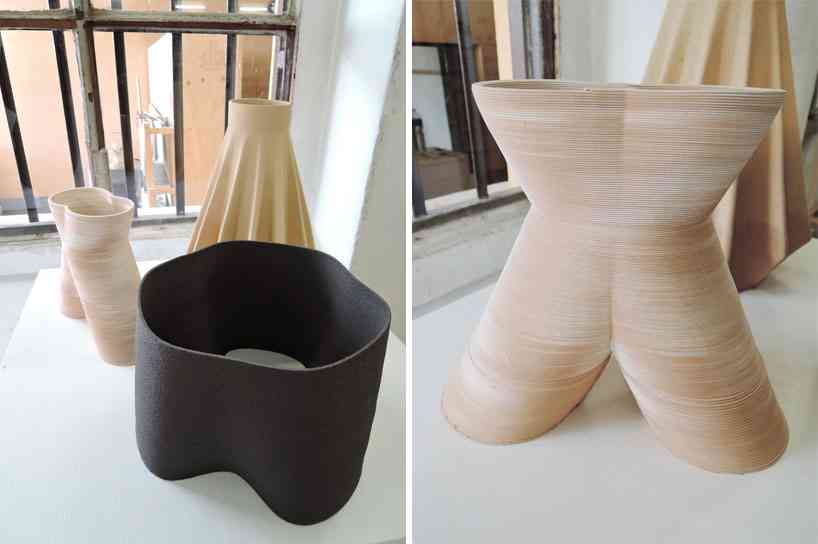 As you see the great potential of cutting-edge technology, in our days, it's really overwhelming.
The texture and quality of the piece is impressive. 3D printers work by manufacturing the object in layers. This means that layer by layer superimposed and of an ultra-thin thickness of clay, is how the previously designed form is created. The arms of the machine begin by making the base and go up little by little.
Here you will see a little better the machine, where the arms are those that do part of the work craftsman. In this way I hope to get a little closer, so you know this kind of technology.
Last I leave you with a general vision, where you can see the different shapes, colors and beauties particular of each object and all fully functional.
Why choose clay as material?
With ceramic printing 3D you can make bowls, plates, cups, vases ... Many types of objects, which really are functional for the client. For example working with other material such as plastic would limit the final results quite a lot.
Can you get your own printer in 3D?
I already commented that Natural Machines company launches 3D food printer, for the market. They market with a printer that they sell to 1000 euros, whose price would be like having a high-end appliance. Foodini works with internet connection, having a touch screen where you can choose the recipes you want or design your own culinary dishes.
The so-called digital crafts, I love it. Particularly the graphic design is indispensable in my life and I've always been linked to this world. I love thinking about designing different textures, sizes and shapes of the objects you want. I could make my own vase or create a wonderful tableware.
I think that it's a very different way of producing objects or food... from here, it would be a pity not to take advantage of the potential of this type of machines to create really unique things and align it to make totally identical chain elements.
Really 3D printing is an interaction between material, software, engineering, design, form, function... and perhaps investigating and investigating ... give with the «key» so that it does not become a luxury or high-end item and we can have them all that we want.
What did you think of this article? Do you like technology in 3D? Have you ever heard about these printers?