No diaphanous spaces, no reforms integrals to achieve a powerful change in our domestic decoration. Everything can go through the painted floors. Trust them to generate those transformations that you want to contemplate so much. Plus you will score the goal to be to the last in trends. They cause furor.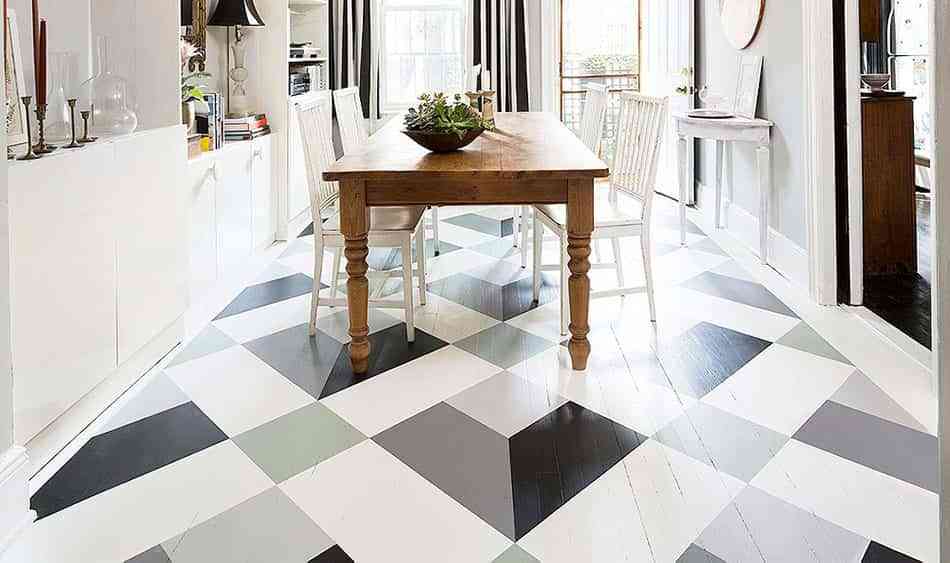 Apart from fashions, of course the painted floors are an interesting salvation when we are tired of seeing the same coatings in the rooms. No plans in sight to renew them because we have other decorative priorities for the house. Be it a large housing, an flirty apartment o un study for two. Maybe change the mattress, finally, or replace the sofa because it did not give more than itself.
Painted floors: the chosen ones
A change of image through painted floors will allow us update any interior From home. Give suggestive strokes of color to the spaces, or accentuate a certain style. Without having to change the coatings, it's just a matter of working on them with the specific paint adequate and throw us to crear proposals original and full of aesthetic strength. That print character. Our mission will be that they do not seem the same, neither in our eyes nor for friends and family when they come home.
As much as those coatings were our favorites at the time, we have all the right in the world to tire of them. And to recognize that Over time the has deteriorated or become obsolete. They are surfaces that withstand wear important simply with the day to day. And much more if they have experienced intense changes, such as a demolition of partitions to install mobile walls. Or a fault in the heating system that we have not forgotten yet.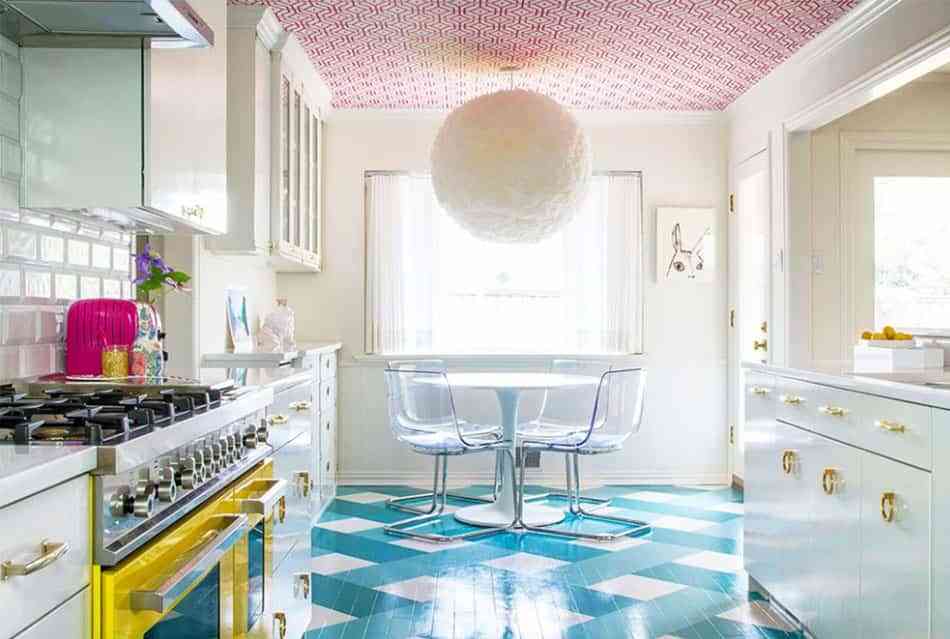 The painted floors can be the best of solutions to la most of the materials commonly used as pavements. From the warm wood always, at typical tiles terracotta in the bathroom or kitchen and modern concrete or cement surfaces. Which, by the way, continue adding followers.
Inside or outside
They are a fantastic opportunity to get the house interiors are everything but boring or lack of personality. Until that Small terrace in which we spend our lives as soon as summer opens. However, it is necessary to know beforehand what kind of paint It is the right one to the pavement that we have decided to renew. Painting is not the same an outside area The Center the rest rooms.
Nothing like resorting to expert advice in this field to clear doubts and continue with the idea convinced that the chosen product is the right one. In addition, we can also do this discover newly incorporated novelties to the market offer. As a general rule, any paint for use on these surfaces requires specific technical characteristics. In particular its hardness and resistance is always greater than those of the recommended paints for other types of coatings.
On the other hand, in order for the final result of these painted floors to be as expected, they need basis you are in perfect condition. And that sometimes implies a previous work of conditioning. There will be avoid humidity, and make sure that the support beene sanitized, without impurities or traces of fat. Otherwise, we run the risk of not fixing well.
The paintings and their keys
Once determined to show off of painted floors, depending on the material we will have choose us la painting suitable: Water, synthetic o resins for interior or exterior. Maybe we want to start the change for the marble or the ceramic that we once installed in the receiver, and that now no longer arouses any interest. Well, there are enamels to the water to be applied directly, without previous priming, and adhere on smooth supports easily. En gray, brown intense or blacks modern, once given maintenance will not complicate our lives because they are easily cleaned.
The paintings Acrylic, also known as water, are the most advisable if our goal is update cement surfaces. One of its main advantages is the drying time: it is very fast and depending on the layers that we decide to apply will be higher or lower. Also to extend them it is enough to dilute them with water. But nevertheless, the calls Synthetic they are the best option if those painted floors are going to have to endure a lot of traffic and wear. Maybe for passage areas to the garage, or this same if our house is single-family.
Striped, smooth or with geometries
With painted floors our creative ability can untie Apart from serving to disguise surfaces damaged by the passage of years and impossible stains, we will discover its great aesthetic potential. In them the whole chromatic range y the designs more daring they have a place We can choose the simplest formula, but no less suggestive: a plain color above all the pavement. In lemon yellow, mint green, sky blue ... Any environment will come alive thanks to these painted floors.
But it is possible to go much further. They are a golden opportunity for to draw about them fun multicolored stripes, geometric patterns, flowers vintage, etc. Or create different shades of the same color, inspired by the gradients of the walls. A world of aesthetic possibilities at our feet.
Do you dare with them?