Now that we are about to finish the 2009 year and start a new year, it is good to stop and think about where we are going. Not in the full sense of life, but in a more restricted area, for example, in home decoration and home automation. Those smart homes that we saw on television and that we thought were from a very distant future, are already here.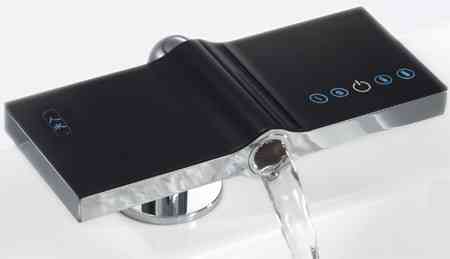 At least we are taking steps that move towards it, such as this tap with touch screen. In it, levers or wheels do not fit anymore, you do not have to open and close, but simply use touch.
His name is Sunrise, and is inspired by the horizon line. Its surface is flat, except for a small relief that produces the existence of the water pipe, and there are five drawings with which to turn on, turn off and regulate the temperature. In addition, the colors with which the controls light indicate the water temperature, from blue for cold, to orange or red for hot water. It is perfect for a contemporary and minimalist decoration.
In addition, he was awarded the China 2009 IF Designs Award.
Vía: Tuvie