Switches, they are only switches, what happens that their design makes them special.
You will not forget to turn off the light because they will not go unnoticed, since its color will attract your attention.
You can use them to put them in bathrooms like this with a shower duck motif, which is adorable.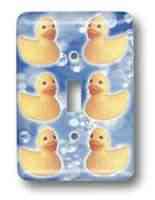 Although there are many reasons I have selected some as they are the ones that have caught my attention.
Like for example, with a smile in yellow and lime green that is the most strident, but funny at the same time, although if I tell you the truth I can not think of which room in the house to place it.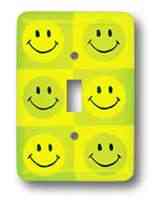 And what about this switch with an 50 style image?
How about for a kitchen?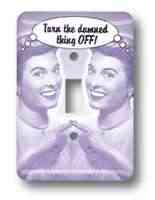 Look at this switch with a flower motif, it is so fun that it would go well in a children's bedroom.
Do not you think?
I hope you liked it, but there are many more designs available.
Tell them that you can acquire them in Historic Houseparts and its price does not exceed 13 $.
Seen in: bezzia.com