Ta Te Ti It is a curious bank created by the firm Umamy for whose design they must have thought of nonconformists who constantly change their ideas and therefore of spatial organization.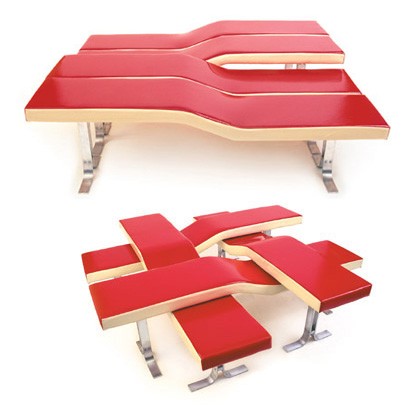 It is a composition of four banks that can be assembled in different ways. It was designed for public spaces with changing needs, but should know the whims of many when it comes to decorating. It definitely also serves for the home.
It is created with aluminum and steel, and upholstered in the banks.
Further information: Umamy