Many times we see ourselves in the dilemma of keeping the mat in our living room, which protects the floor and defines our area very well, or preserve the health of the whole family, since the generalized allergy that produces the accumulation of dust and materials with what mats are manufactured, affect children, our colleagues and ourselves.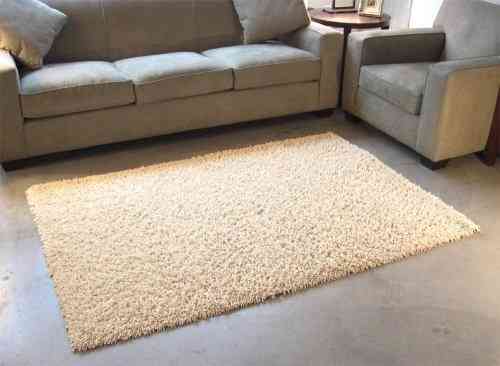 The BAMBOO CARPET, produced by the ecological design house Anji Mountain Rug Company, is the latest technological advance in terms of bamboo production; Its main characteristic is that it is soft. This beautiful carpet is even softer than traditional rugs, made with cotton and synthetic fibers. The unique and elegant appearance of this accessory and its exceptional touch are due to the innovative blend of an 80% natural bamboo fiber and an 20% hypoallergenic cotton. This last characteristic makes it an excellent option for those suffering from allergies, since bamboo does not produce them either. So we found a carpet 100% non-allergies.
Its variety of colors -white, black, brown, cream, gray and brown- and its different measures make it an indispensable item in our home. We found the ecological rug on the website www.anjimountainbamboorugco.com.