El recycling has become a disturbing need which has allowed the development of creative genius in a remarkable way, the reuse of materials that we used to discard becomes marble for the sculptures of style and sumptuousness.
Framed in this context we bring you a design of beautiful highly decorative mat built entirely from discarded materialsAs pieces of old rugs, leftover bits and even clothes that due to its unfortunate state it is impossible to donate or reuse.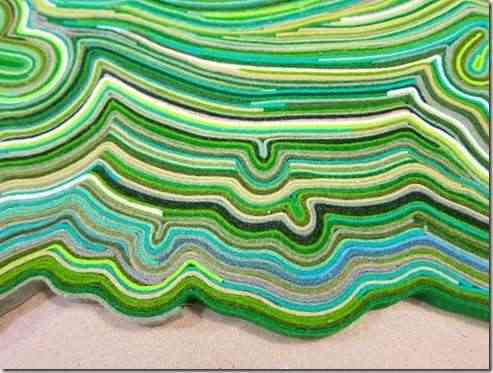 The process begins by cutting the pieces of material in uniform strips As much as possible and separated by colors, this will allow us to generate a superior aesthetic finish.
Once we get enough strips we begin to roll them while we stick them with hot silicone or sementado of contact, remember that these materials are extremely economical and the total cost of your rug can be summarized in the few hours it will take to implement it.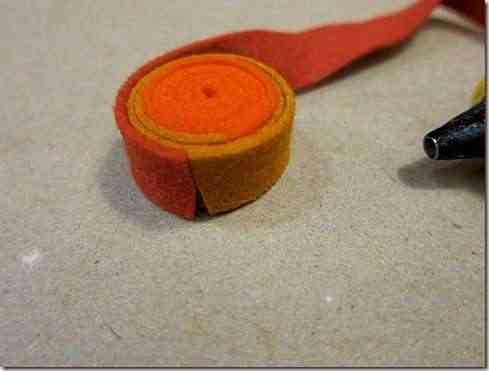 Once obtained the rolls made of scraps we can start to give shape our mat, the same will depend on the personal taste of each person and the amount of material available, although the Irregular forms are always those that win in pleasure and aesthetics.
By last we must take care of the folds so that these do not begin to detach and generate the total loss of our mat, a technique also used is the implementation of a cloth base, which allows to stick more eloquently the unit pieces conforming in this way a more resistant structure.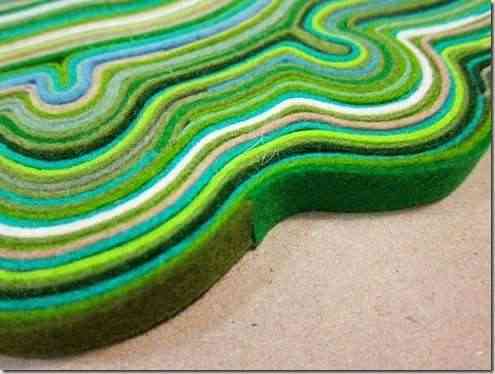 º
The result is wonderful, and it gives clear signs of what can be achieved with a little talent and some time, The pieces of this model are particularly remnants of felt and its creator is the artist Vctry, I have imitated how the island of the lost series could have deduced.