Designed by Atelier Thomas Pucher, Tartu Rebase Street, emerges as a group of houses whose concept is flexibility and dynamism. This original building has 444 apartments and, through the construction of penthouses in the upper area, the architects look for a architectural solution.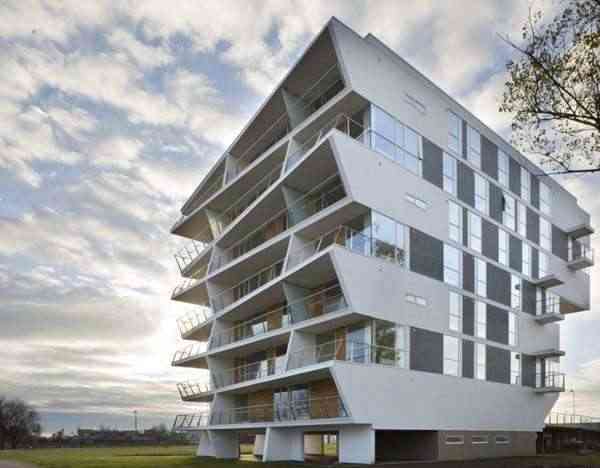 The diaphanous spaces connect with the lifestyle of the Villa, the entire project consists of a total area of ​​about 29.200 square meters, covering a fairly compact space.
The houses are organized by zones, in the central part of each building we find a spiral staircase, the apartments are organized around it. We also find two rings. The first is located in the lower part, near the entrance and then has another outer ring in the outside area oriented to the panoramas.
In the interior rings we see the services the rooms and rooms that contain entrances, toilets, changing rooms, saunas or kitchens, this area is protected from external noises.