The canopies, as decorative pieces, give the room that touch of fantasy or sensuality that we seek. Delicate fabrics covering part of the bed bringing elegance and some unreality to the environment.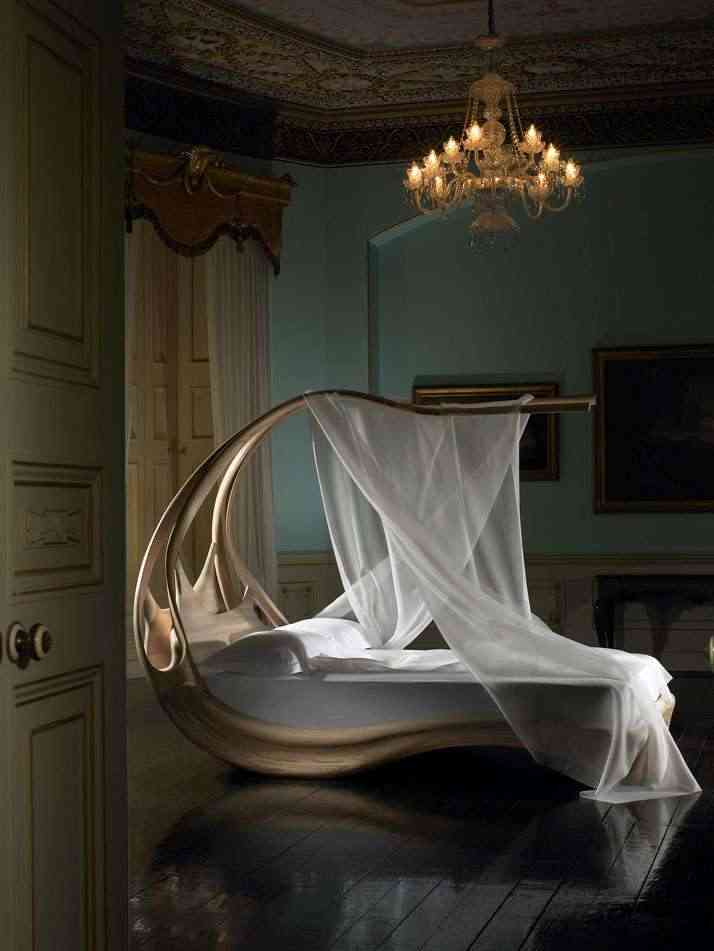 There are many people who want beds with a much more modern style and design. Others opt for more avant-garde styles, much more daring designs.
On this occasion we present a very special bed. Joseph Walsh is the great designer of this piece called Enignum Canopy Bed. Its bold lines and sophisticated forms offer a surprisingly elegant article.
Its attractive finish gives us images of princesses and fairy tales. This beautiful decorative piece surprised us with a beautiful finish. The Enignum Canopy Bed is built with noble and natural materials.
This model emerged from the most beautiful wood stands out for its lines and its impressive size. The Muse was Nature itself, its forms are inspirations of it and created by Walsh ..
So you know, if you love feeling like a princess ... if you're looking for something original and eye-catching, surely Enignum Canopy Bed may be what you're looking for.
Princess tales, sometimes come true.