Baldinger Architectural Studio are the architects who have given life to Tempe Urban Living; this urban project, of collective housing, is made up of fifteen housing units.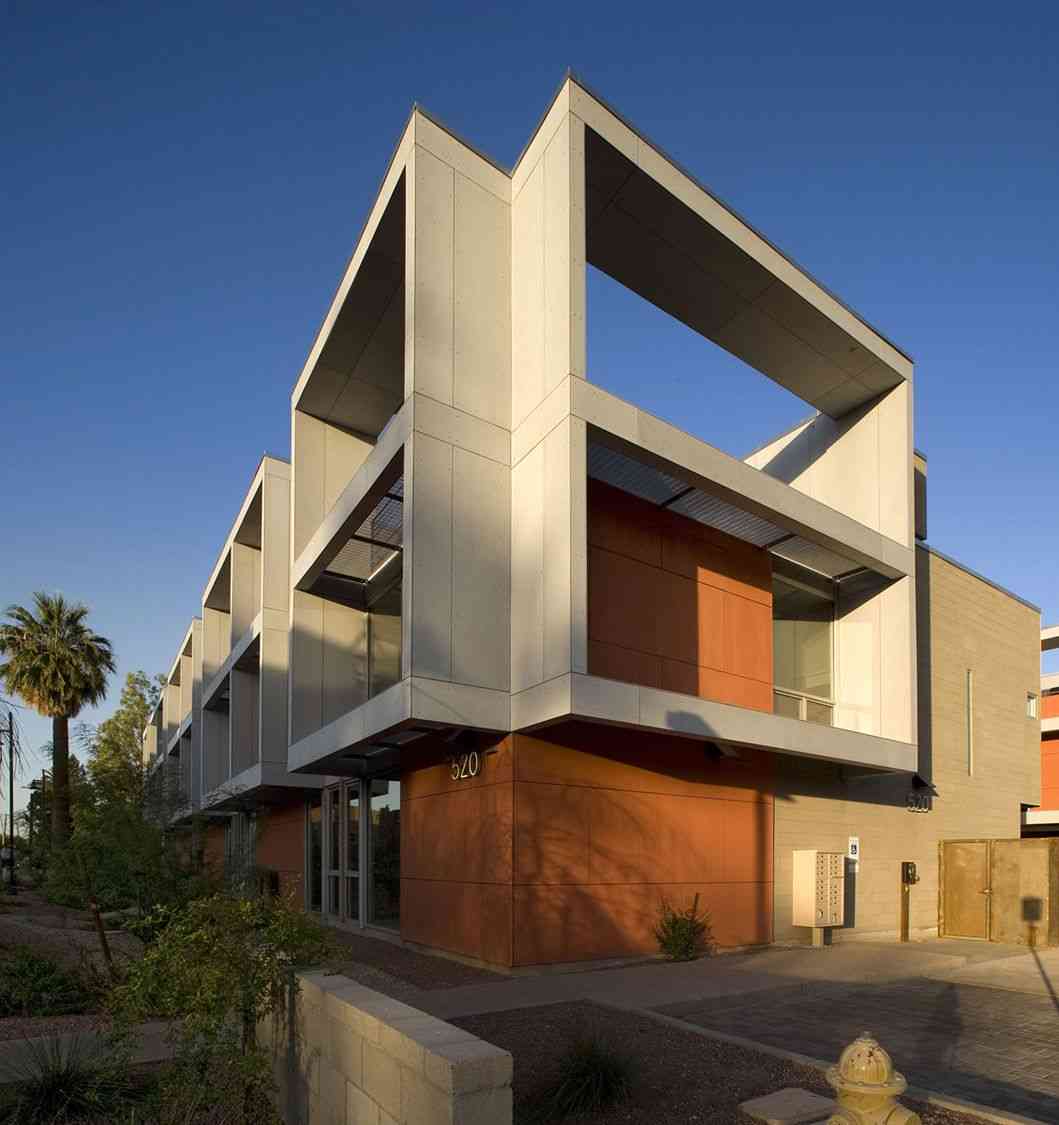 These homes, are in the area of ​​the University City of Tempe, Arizona. These have been created and designed as modern units, arranged on three levels.
Each level has been linked or connected through a open staircase. This acts as a shaft of light from lucarna, at its highest part.
The space of the house finds its expansion thanks to the Semi - enclosed terraces on the roof, serving as a frame to enhance the views of the city.
The design of the houses is open, dynamic and carefree. In addition to its modern lines, Tempe Urban Living will surprise us with its energy efficient system.
Its design uses natural light and in Architectural details add to the minimalist style, elegant, simple and modern.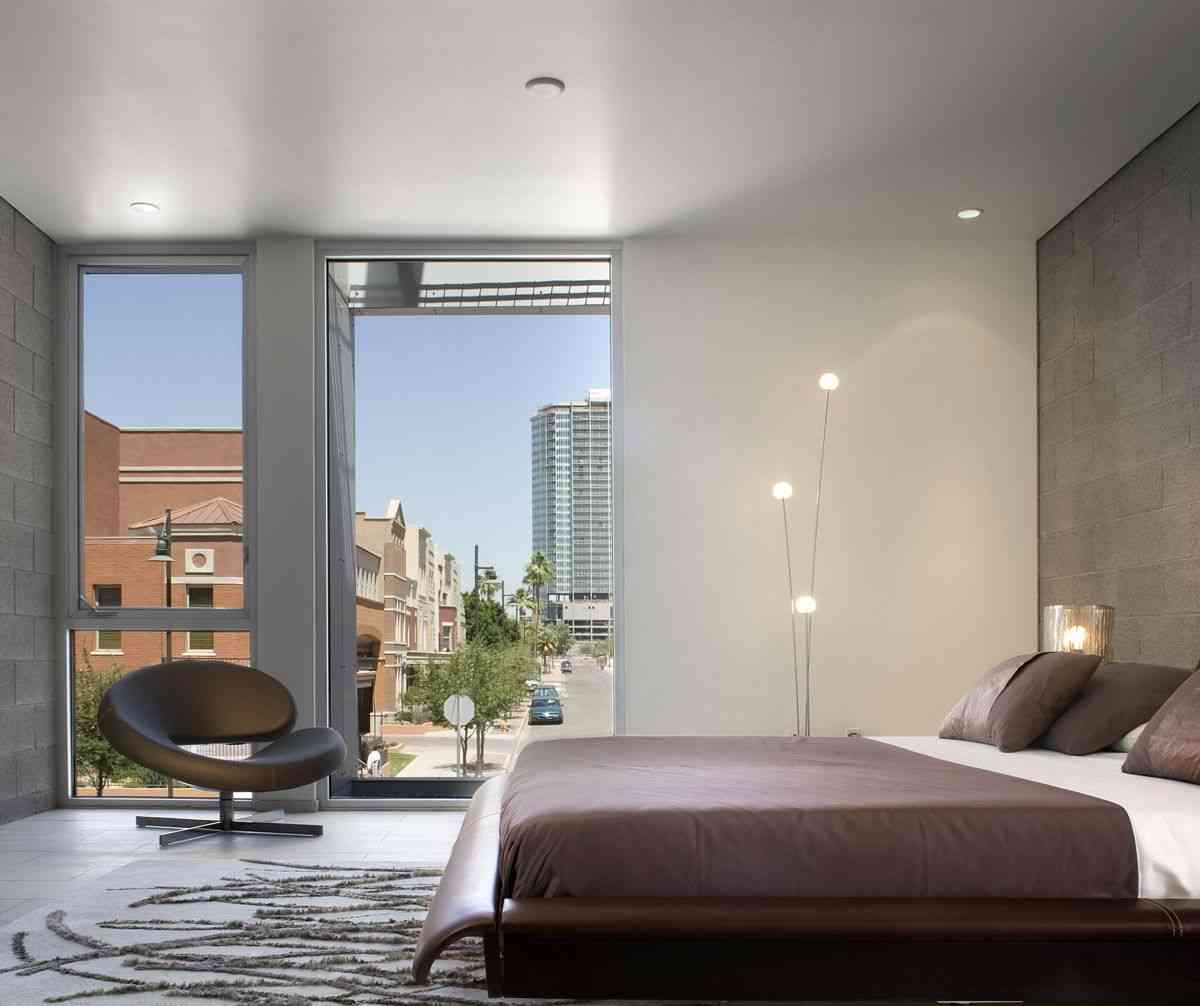 We can see how extensive parts of the pavement have been covered in beautiful Italian design tiles. The cabinets and the kitchen are the ideal complement for this minimalist construction.
The external and internal termination of the masonry is sandy. The external structure is of simple shapes and soft lines. Outside, in addition, we can see a curious "rain screen" created of coated cement and beautiful Italian tile surfaces.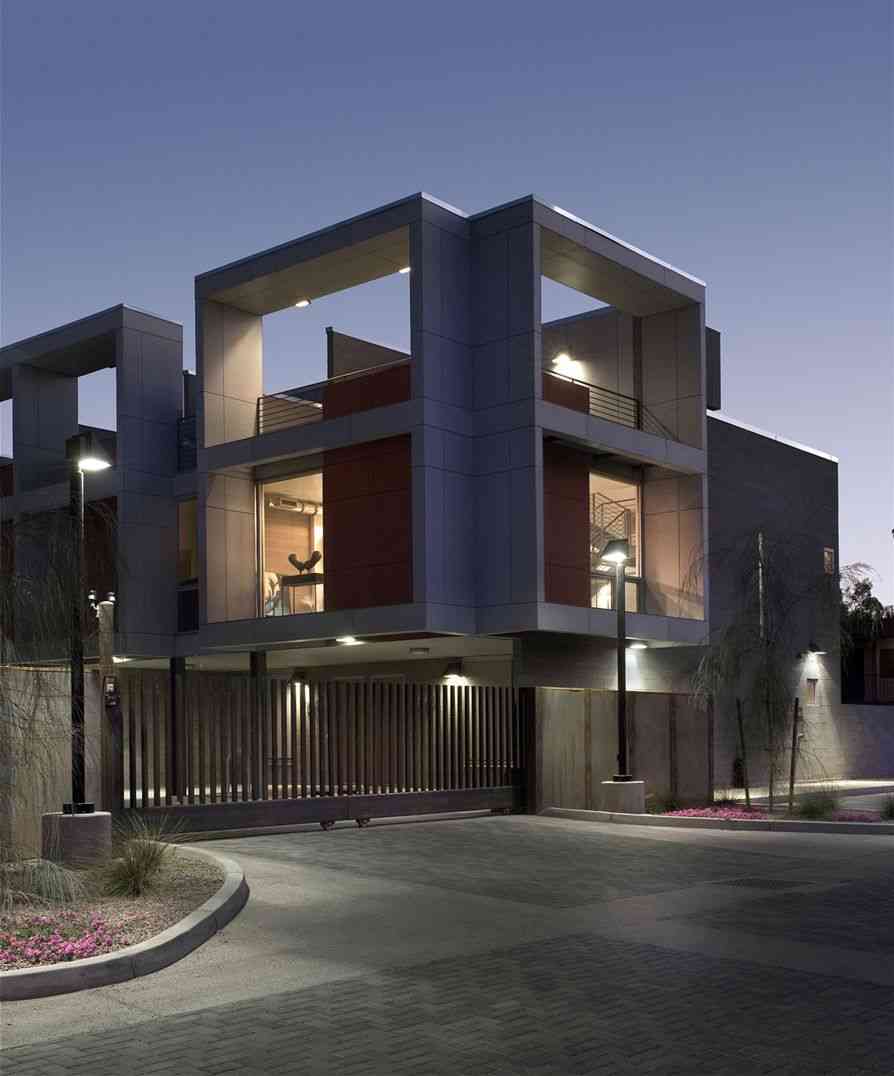 La total area It's about 3.000 m2. The photographs have been taken by Raúl J. García.