Now that summer is already a memory and the new station seems to have settled in order not to abandon us, it is time to review the decoration of your living room. The new trends of autumn 2018 they wait for you to inspire some changes in your house. Discover what they are and how you can get hold of them to give your spaces warmth and comfort.
All seasons of the year have their charm, from the first to the last. Even autumn, without being as radiant and striking as spring or summer, has a special beauty. Today we want to tell you how to transfer that unique charm to your living room. We will discover what are the autumn trends in decoration so you can apply them your way. The key? Get a comfortable, cozy and very warm room.
The autumn trends that have captivated us
Our house is a changing scenario, which does not always remain in the same state or with the same appearance. The same that accompanies us in the different stages of our life and adapts to our personal circumstances, also changes with the passage of time according to the different seasons of the year.
This does not mean that you have to renew the decoration every three months from top to bottom (something completely impossible), but the domestic spaces evolve in a subtle way, depending on the time and the will of those who inhabit them.
Therefore, it is always possible to give them a different air depending on the moment. Now that the cold and the cloudy skies are beginning to be noticed, it is the perfect occasion to Discover what are the autumn trends in decoration. In this way we will discover what they can do for our living room. You dare?
The colors change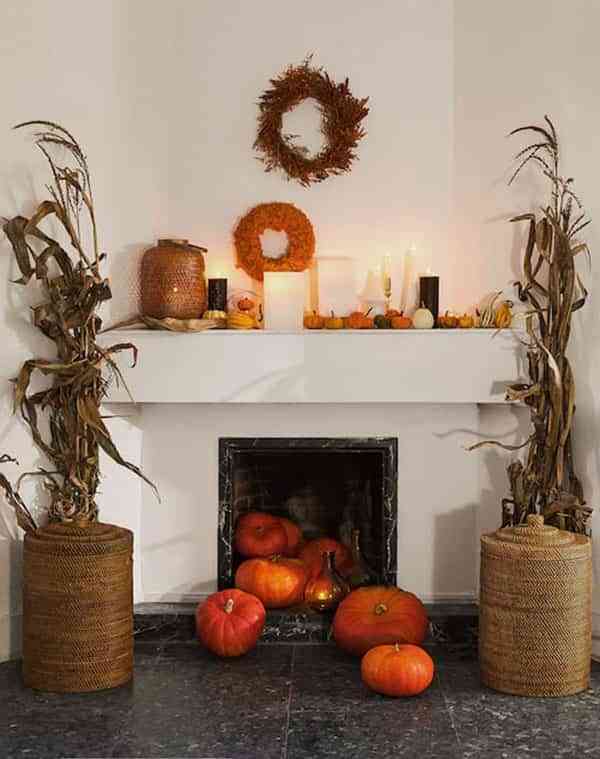 The refreshing and bright colors of summer give way to another chromatic palette much more autumnal. The oranges and copperies come, the earth tones and the range of browns, so typical of the season. This is nothing new.
However, this year the range of tonalities of which I spoke is endorsed by the famous Pantone Institute that has advanced what will be the color of the 2019. It is New Native, a palette full of earth and copper tones, very suitable for the autumnal season.
Let yourself be seduced by the rich autumn range and you will realize that you are totally in the wave.
Warmer textures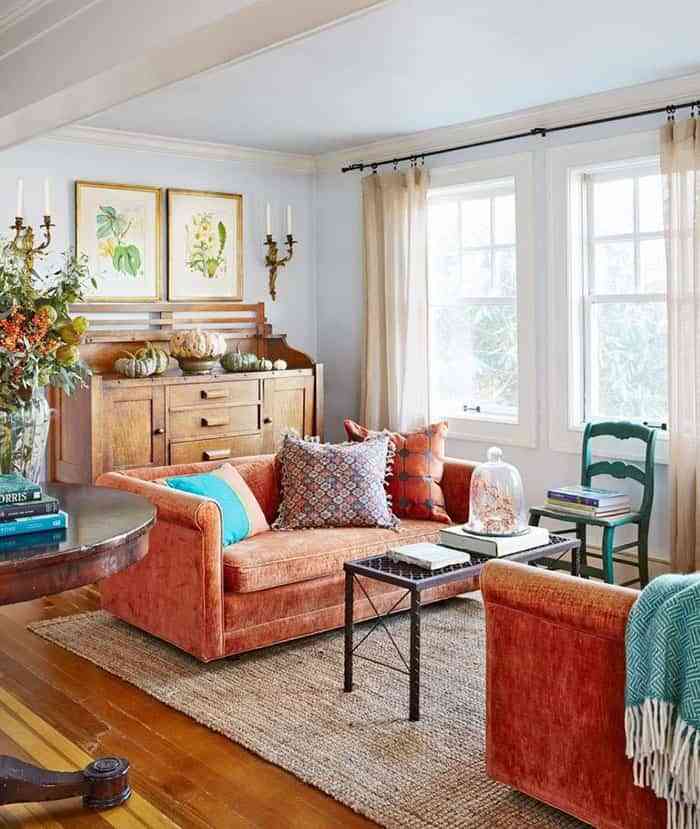 This is another very important aspect in the decoration of the room. The fact that they change the textures and materials of textiles and accessories is not a mere caprice. It is the easiest, fastest and most effective way to achieve a plus of comfort and warmth in any room of your home, especially in the living room.
Therefore, do not hesitate, and bet on change the fabric of the cushions what do you have on the couch? You will not have to invest a lot of money and the result will surprise (for good). Bet on chenillas, for the wonderful and elegant velvets and already, by the way, he opts for more appropriate colors, in the line that we mentioned before.
A raw touch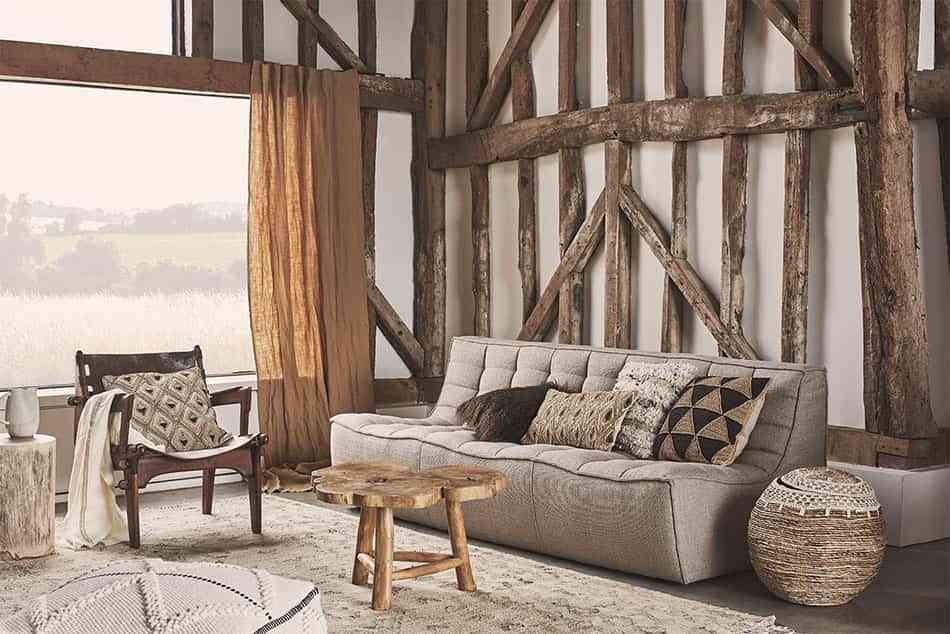 By decoration of raw style we understand a compendium of furniture, materials, colors and textures based on nature, and with a clear nuance of ethnic inspiration. Well, precisely, the raw stream is trend this fall. So, if you are one of your fans, do not cut yourself and add one or two elements of these characteristics to your room.
Rough and slightly rough woods, natural fibers, wool and linen ... Elements capable of providing warmth without losing that natural note without complications. Very essential and authentic.
Incorporates small autumn details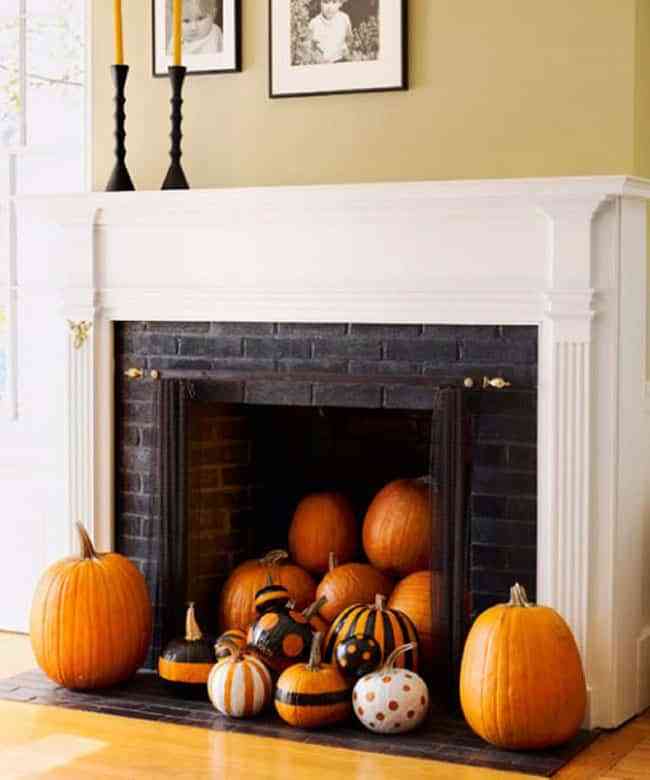 What do I mean by "autumn details"? Well, I mean all those elements that define this station and endow it with meaning: leaves to decorate, pineapples, nuts and other elements extracted from nature. They can be used to decorate a corner, put the accent on a shelf, on a wall, etc.
An idea can be bet on the pumpkins, one of the autumnal motifs by nature. Do not limit yourself to using them only on Halloween and create a composition to decorate your room.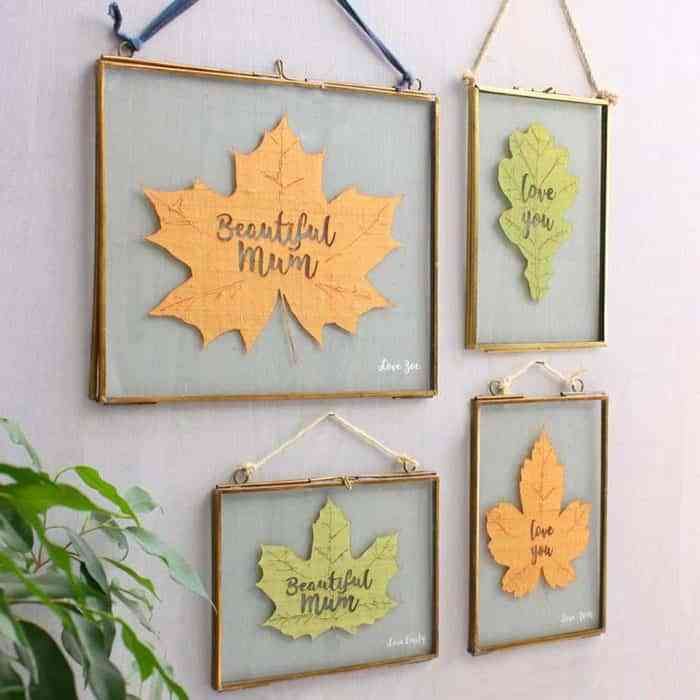 The dried flowers are a special option that, in addition, has been greatly updated in recent times. There are endless Modern and very special ideas to decorate your house with dried flowers.
Metal touches
There are things that remain and, in decorative matters, autumn trends can coexist without problems with other ideas. Thus, the taste for metals like brass or copper, continues on topical
A touch of gold will help you update your salon, give it glamor and elegance, and put a touch of light in certain corners. Do not forget about include metal in auxiliary furniture and decorative accessories.
If you follow these ideas and bets on these trends, you will get a room as autumnal.