Like any piece of furniture, lamp or box is filled with dust and surface cbegins to lose its original brightness, the same thing happens to plants. If you have inside plants and you do not know how to clean them, today we propose some tips.
To begin, we will have to clean, carefully, the leaves of the plants. We can do it in many ways, with wet cloths of beer, with banana peels ... but before we will water them with fresh water and dry them with a cloth, very carefully.
Once dry, we will give them shine. We can use specific products, but if you do not want to harm the environment, neither will your beloved plants use a more natural method.
With the natural products we will save money and avoid that the pores of the leaves are obstructed by chemical compounds such as paraffin.
As a natural method, to shine the leaves we can use a water and milk solution, to impregnate a cotton in the same and to rub the leaves with care.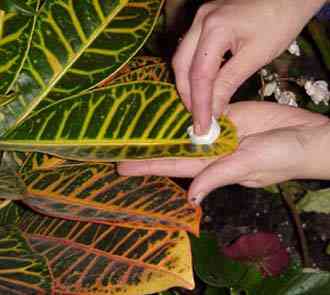 Varnish the leaves with egg white, will help to shine our plants. To apply it we will use a small brush or brush -soft- to avoid damaging the leaves.
The natural oils They are a great solution. We will take some cotton, a brush, cloths or sponges and proceed to apply the oils with care.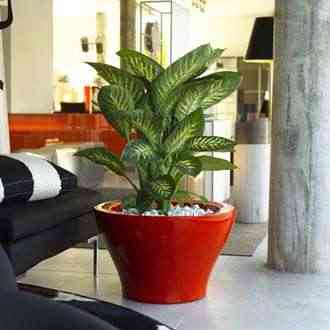 El vegetable cooking oil, helps to give shine to the leaves but does not last long, so we will have to repeat this process assiduously. If you do it with olive oil, having a denser texture, the brightness time will be longer.
Another good solution is to use a bit of linseed oil. Its natural compounds will bring a beautiful shine to our plants. This option can also be used on artificial plants.
Flaxseed oil It will provide brightness for a long time.