Now with the good weather we should have the terraces, patios and gardens well prepared and conditioned to enjoy these spaces. But as we are many laggards here are some ideas that, perhaps may be very useful.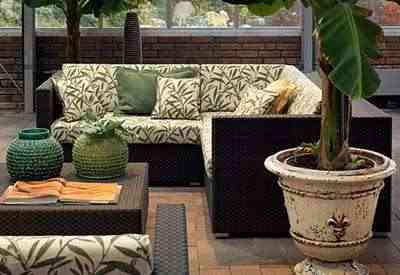 If you like relaxation create a space Chill-out It can be your solution. A secluded area of ​​the rest of your city can become your favorite place. To read, relax and relax we can place a simple and comfortable sofa in neutral colors. We filled the area with cushions and some beautiful textiles, candles and oriental bulbs. This will illuminate the environment with dim light. Of course something important in the implementation of plants and flowers ...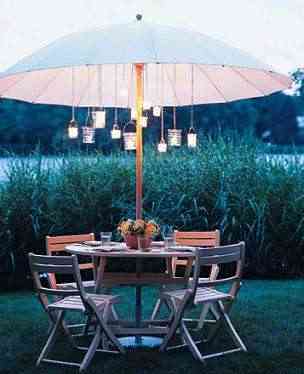 But if you are one of those who opt for a more retro style we can always get grille furniture. Then we will decorate with cushions and cushions in bright colors. To finish an original carpet and some chandeliers that will give us the lighting that we lack.
For people who only use the terrace or patio on occasion, only for visitors ... a great idea is to locate attractive chairs that can be stacked or folded. We will use versatile and functional furniture, for example small stools that can be used as tables too. This type of furniture can be collected in a moment without disturbing too much. Lastly we will place some plants.
To finish, all those who like a more ethnic style will first locate beautiful plants in ceramic, wood or brass pots. This will provide a much more rustic style. Locating glass cages and including flowers or candles inside will provide that special touch we are looking for. For the furniture we will select materials such as rattan or fiber.