With the arrival of good weather is the ideal time to renovate the terrace. Turning it into an oasis where relaxing and enjoying wonderful evenings in the open air is not a complicated task. You just have to follow some ideas that we show you below.
Distribution of the terrace according to the space available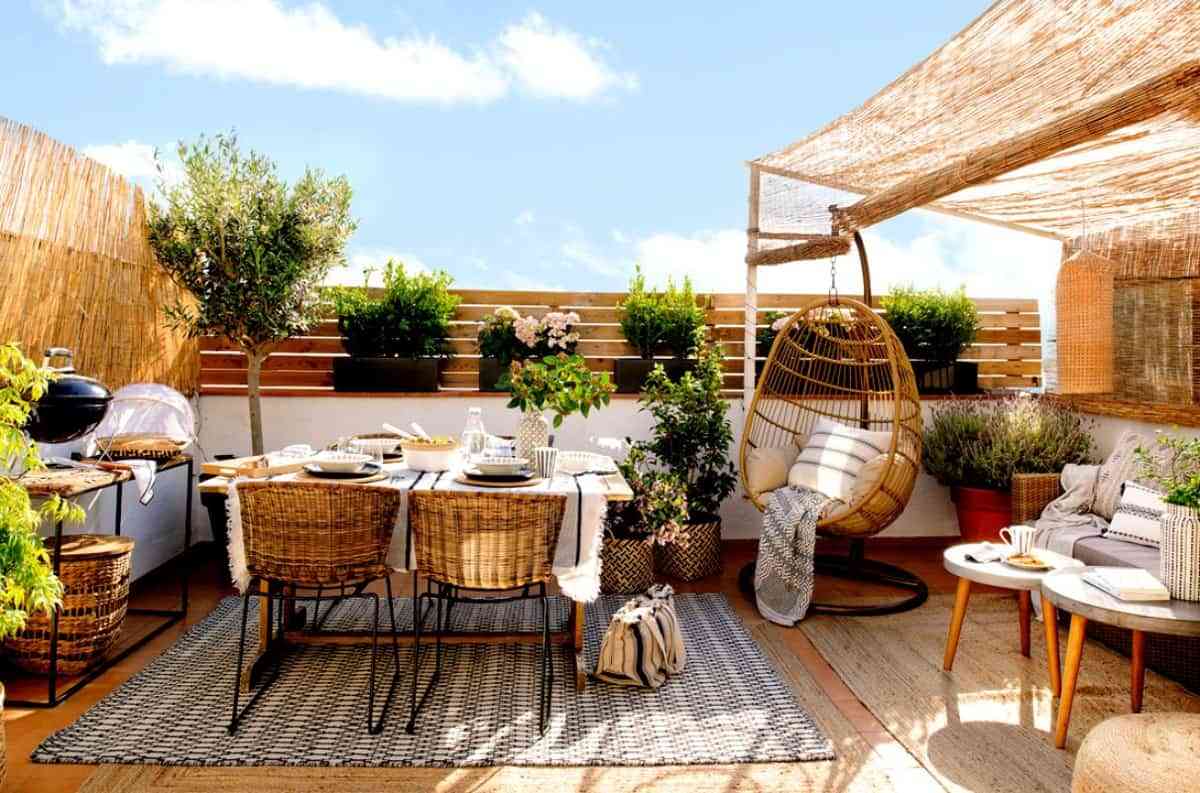 To get an authentic oasis, you need a series of factors. A beautiful plant-based decoration, functional furniture and a visual protection to have privacy and avoid prying eyes.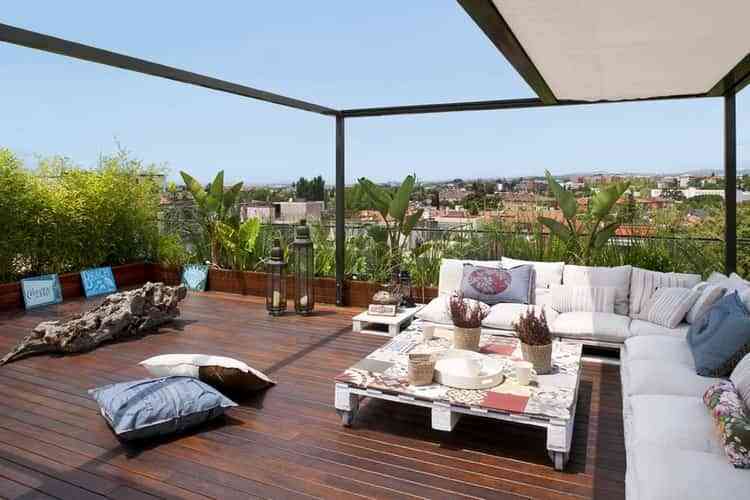 If you do not have much space on the terrace, you will have to distribute the space according to the use you are going to give it. The most usual is zoning in two environments: dining area for summer and a «Chill Out» space for relaxation.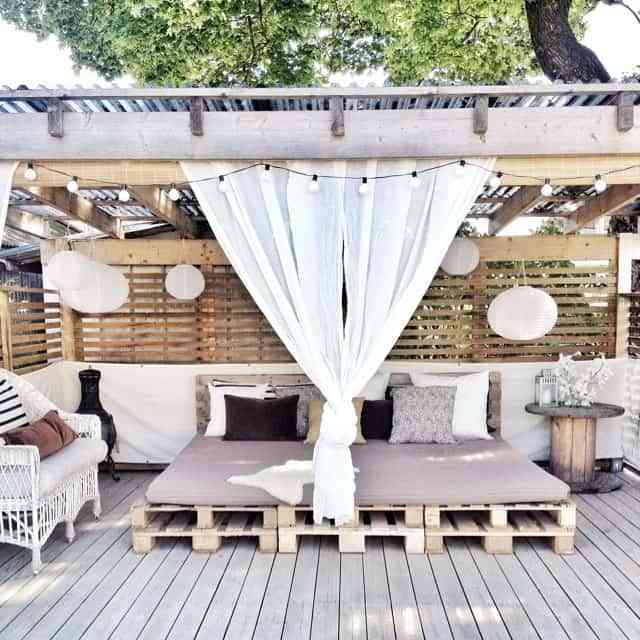 Power of Attorney Enjoy moments of relaxation like reading a good book, a nice nap in a Balinese bed It is a pleasure. You can get it for very little investment using pallets for the structure. As a base you will need a fluffy mat and you can decorate it with pretty cushions and accessories such as lamps, curtains, plants ...
You may be interested in reading:
How to create an area to eat on the terrace and enjoy it every day.
Choose the outdoor furniture suitable for your terrace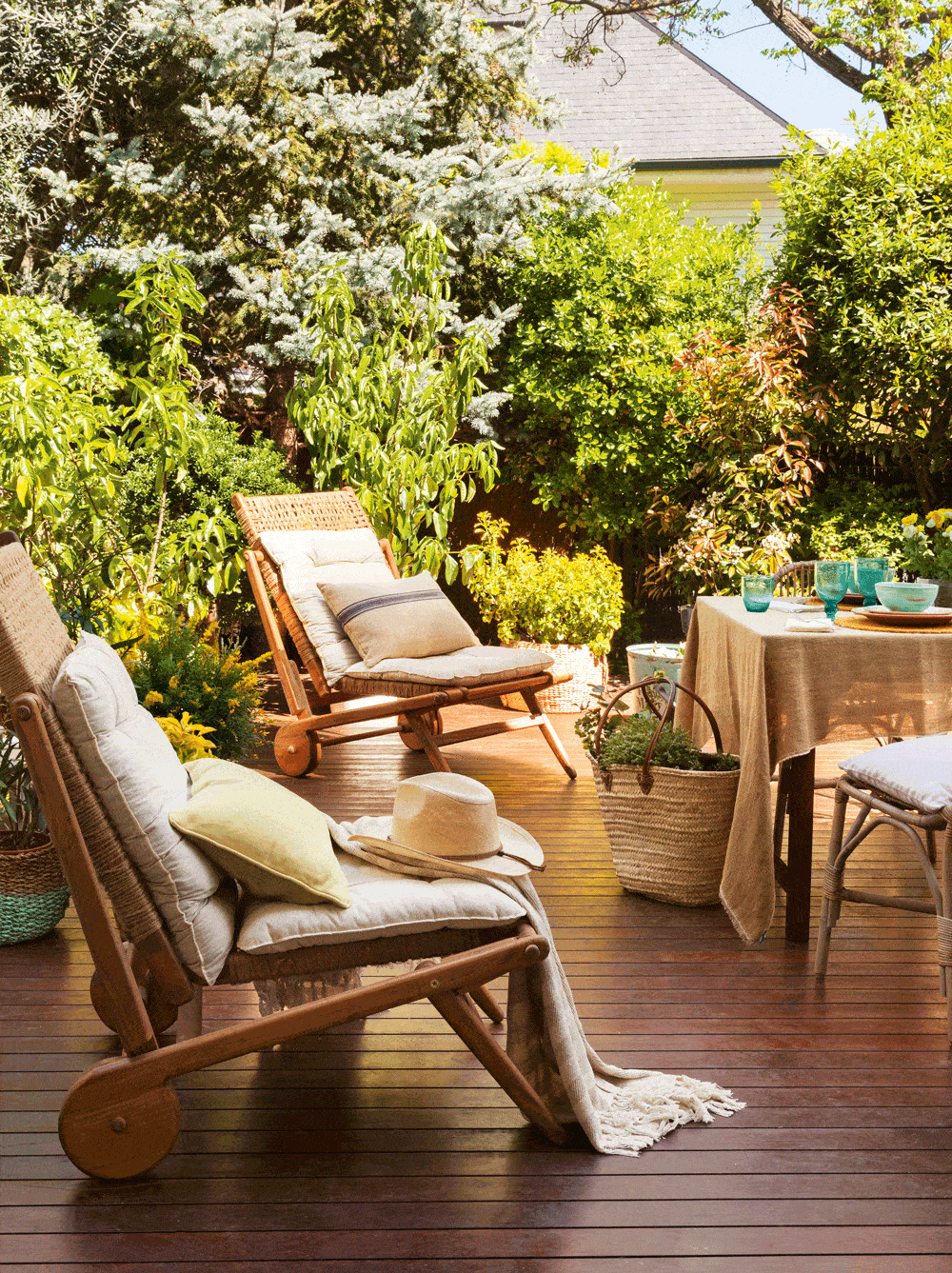 When choosing furniture for the terrace look for models that are functional and not requiring much maintenance. They will have to endure bad weather, sun, rain ... Almost all outdoor furniture is cleaned with soap and water. Then you have to apply some specific treatments so that they last a long time in good condition.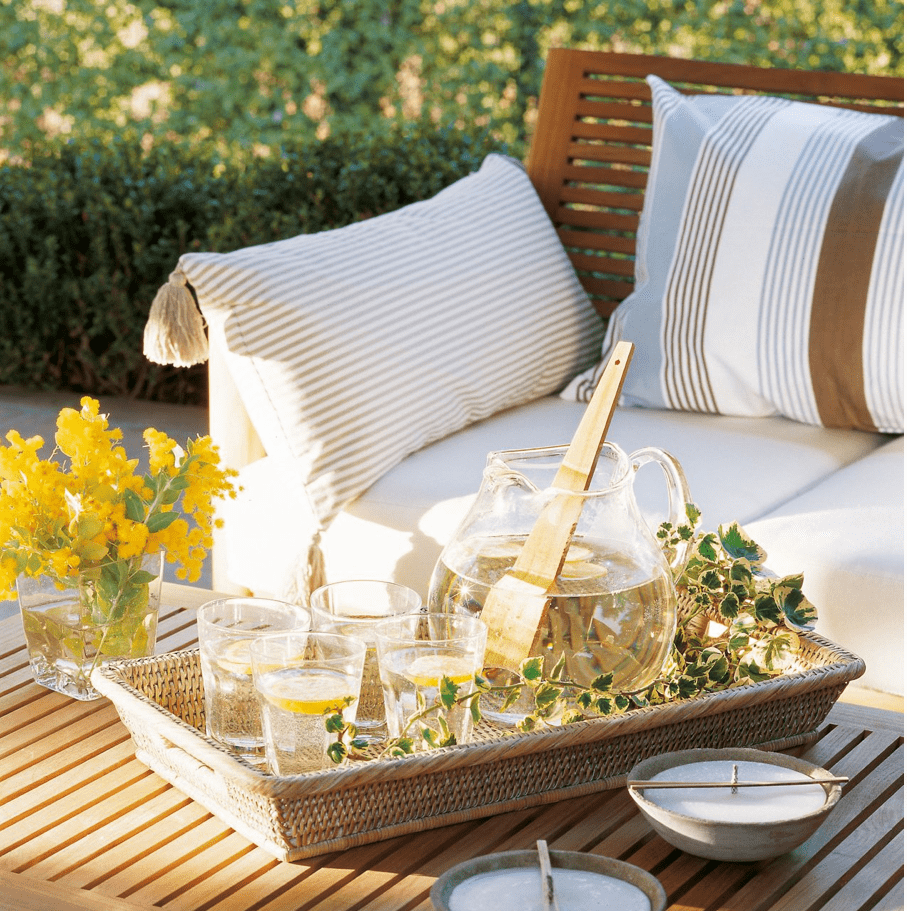 One solution is to resort to technological or synthetic wood with a natural finish. This material is very resistant to adverse weather conditions, is durable and endures well intensive and continuous use. Is fully recyclable since it is obtained from polymers and rice husk, so it contributes to the care and protection of the environment. It is a way to contribute to avoid deforestation of forests.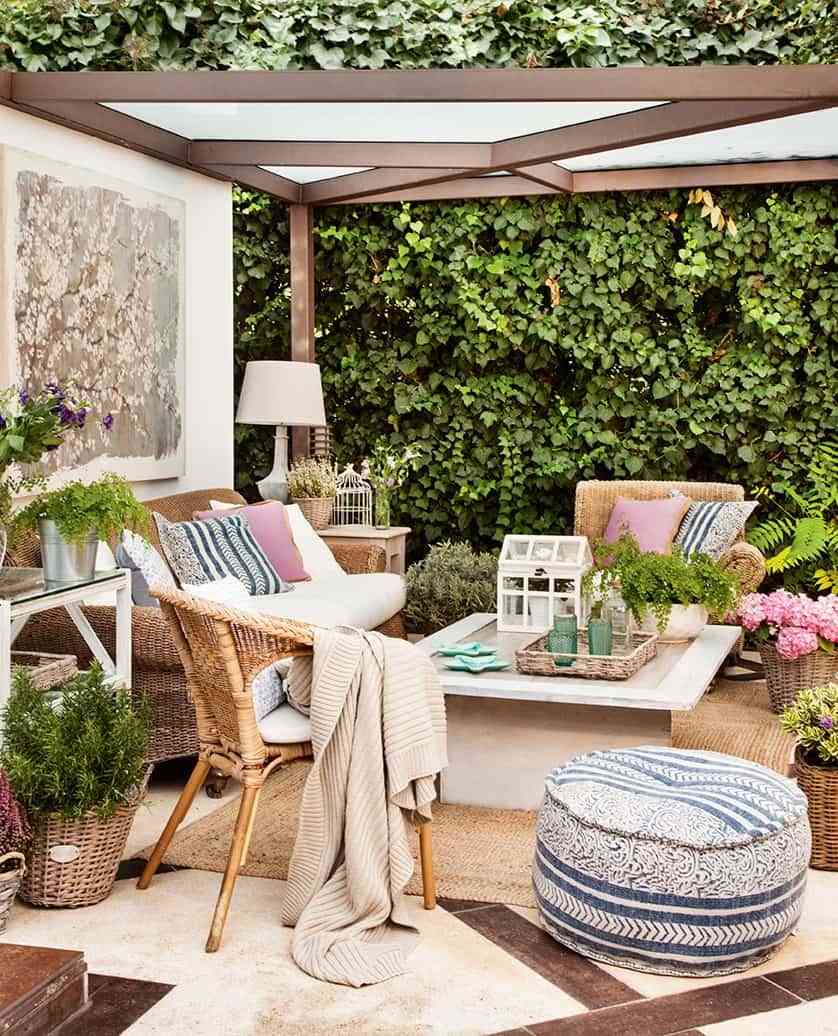 The outdoor furniture of synthetic or resin fibers They are recommended for their great resistance to climatic changes and for their durability. The models of bamboo, rattan, etc., are lightweight but can accumulate dust. To clean them use a vacuum cleaner and wash them with salt water.
An effective way to remove stains is to apply alcohol and white hot vinegar. If you do not leave the spots insist with a mixture of baking soda and vinegar, apply it by rubbing gently.
For clean the canvases you will need a cloth moistened in water and ammonia and apply it from the edge to the center. To remove the stains from the mats and cushions, remove the covers and wash them immediately so that no trace remains.
How to restore wrought iron furniture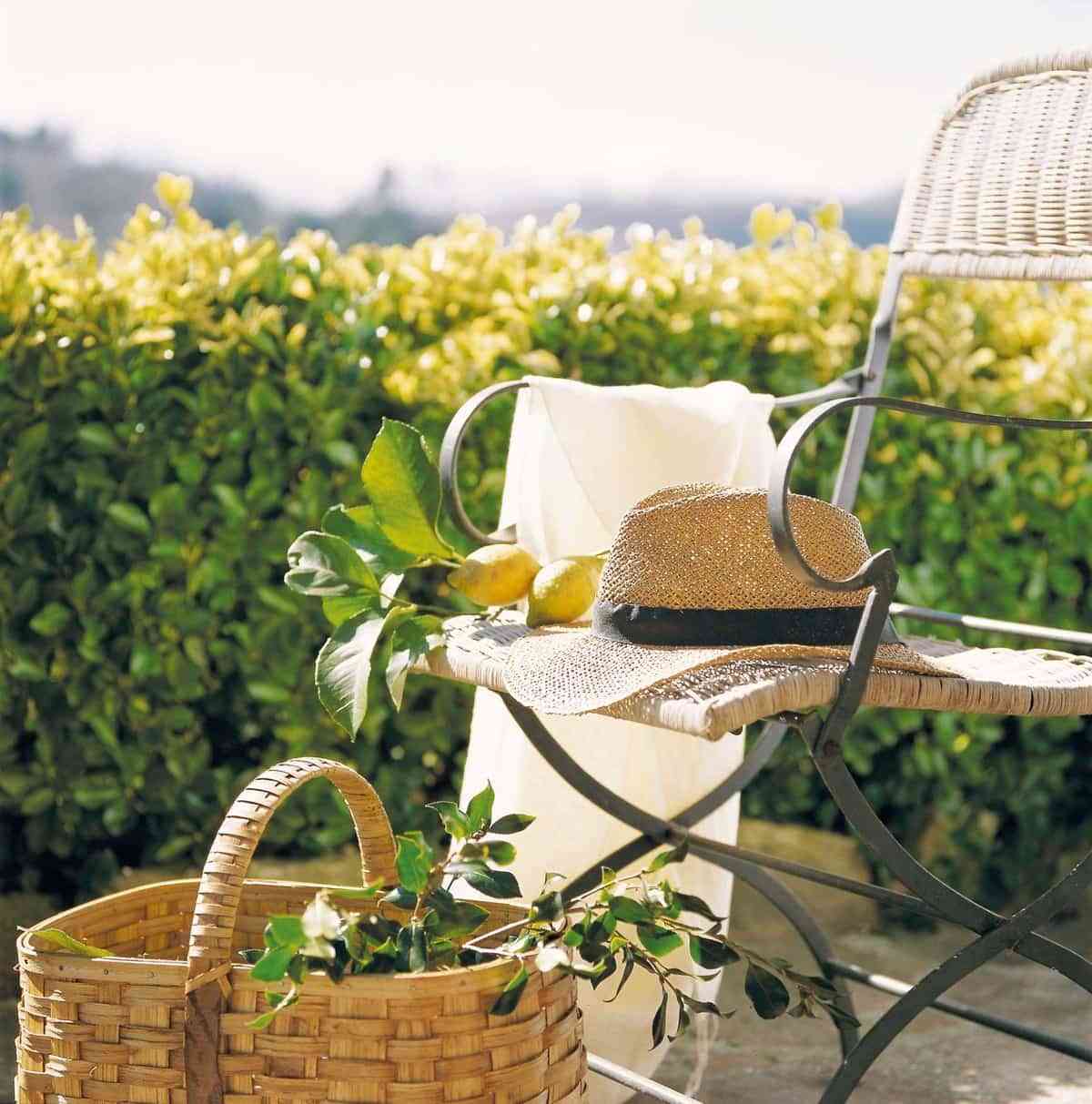 The wrought iron outdoor furniture deteriorate over time, tend to rust and the paint rises. To avoid this, apply a coat of paint or antioxidant varnish each 2 or 3 years.
To restore iron furniture you must clean them thoroughly. Then you put them face down and give them a primer layer. When it is dry you can paint them with a gun or brush. Start with the inside and then with the outside.
To remove oxide stains you will need a special sandpaper or a wire brush. After washing and drying the furniture, apply a antioxidant product.
Tricks to take advantage of space on small terraces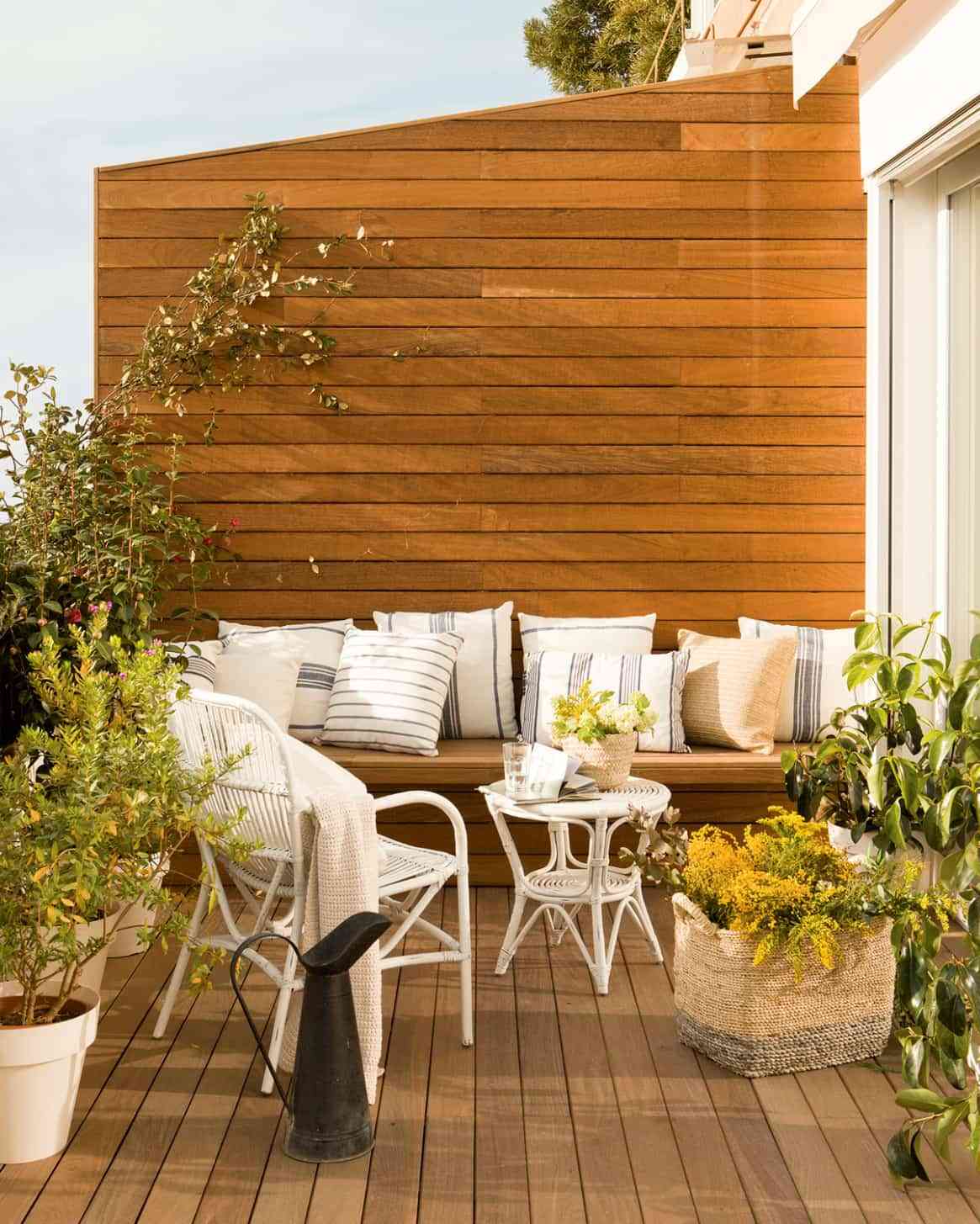 One way to gain space is to replace the sofa or armchairs, etc., with a bank flown. This solution will help to make the terrace look wider. To give you more visual continuity Coat the wall with the same wood.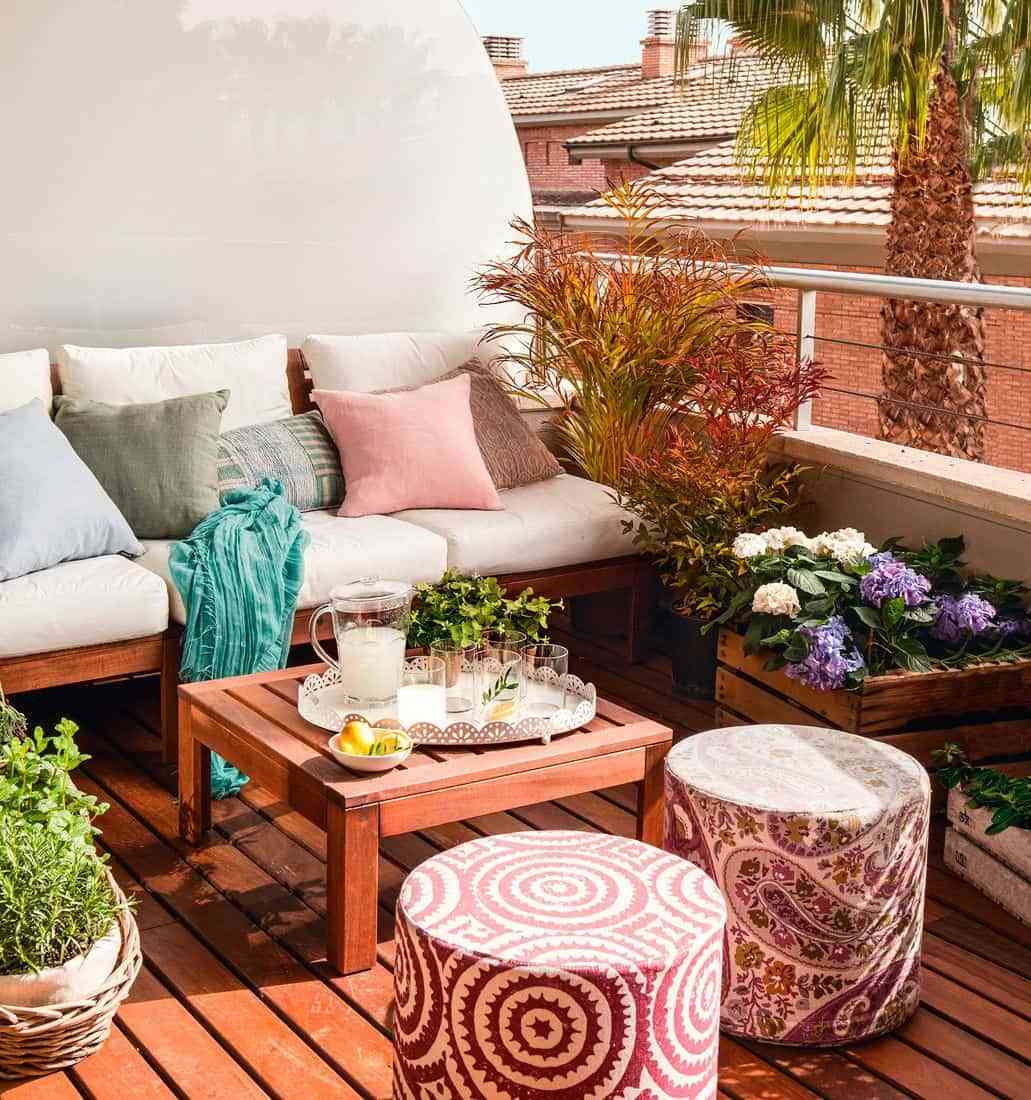 Although your terrace is small, you should not do without a decoration that invites you to relax. You can get it with cushions and fluffy mats and tissues in cheerful, fresh and bright tones.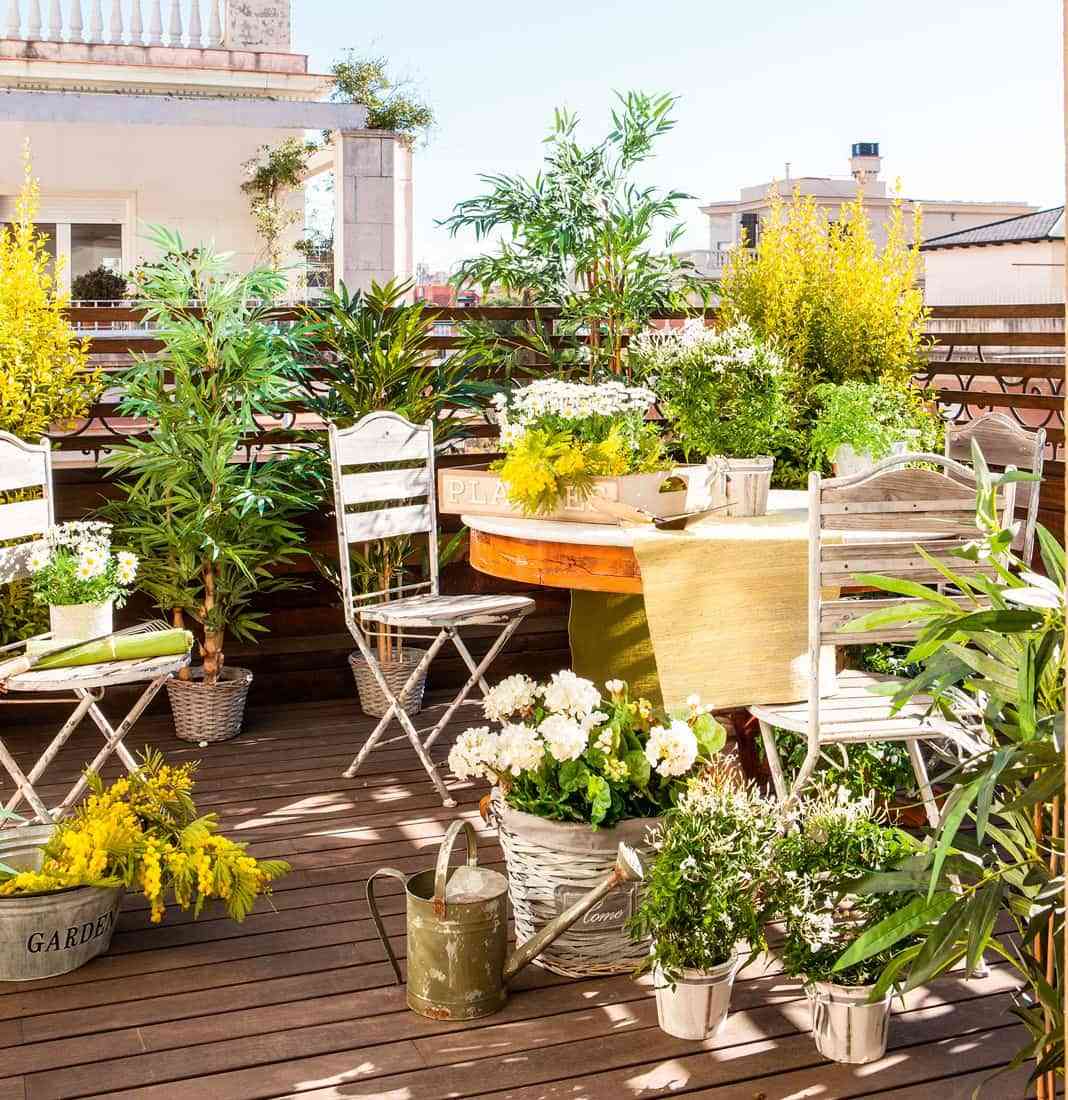 Bet on the wood of Ipe both for the floor and for the furniture of the terrace, since it is a material very resistant to the elements.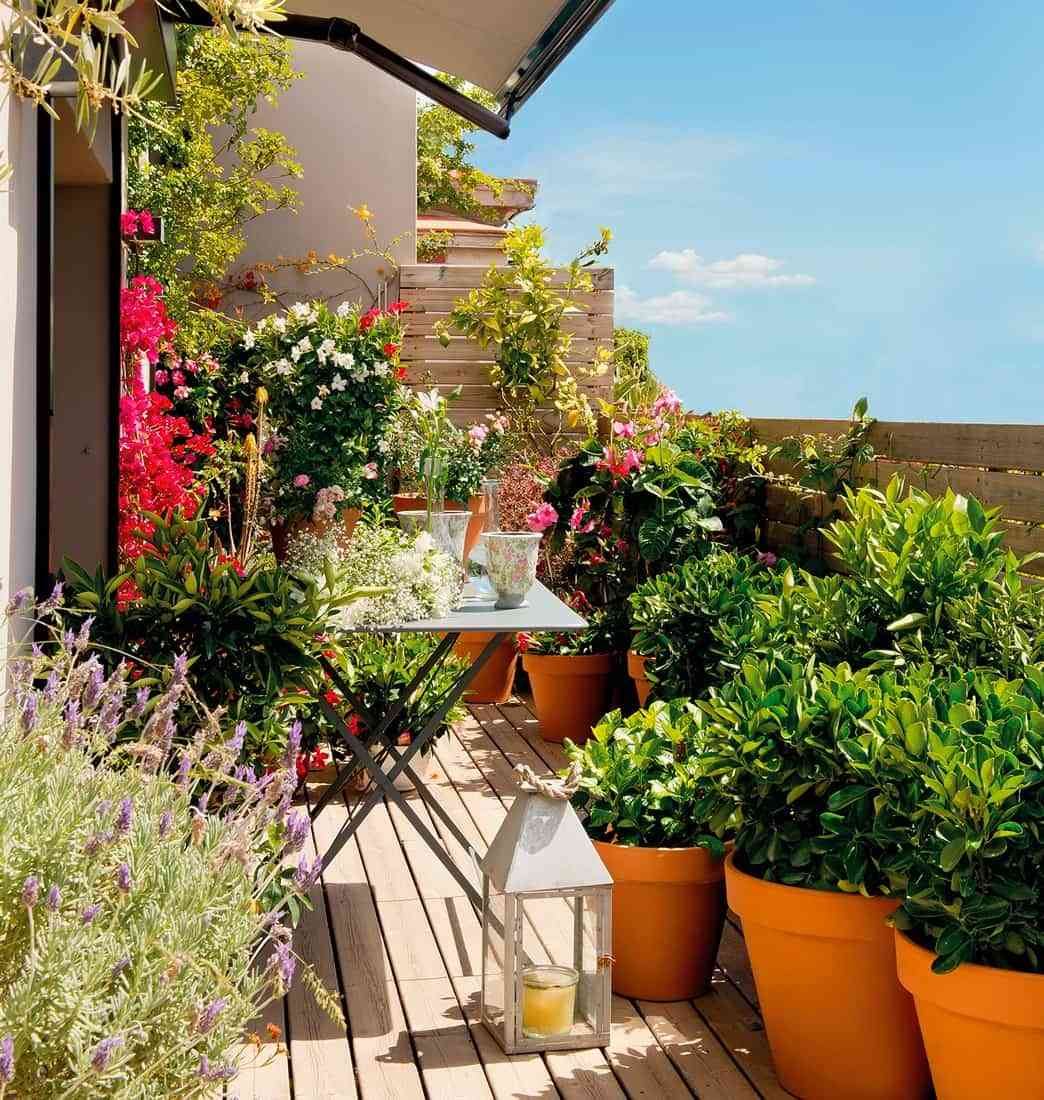 Combine plants of different heights and shades, you will make the terrace look more spacious. However you should leave enough space to have the passage areas cleared.
Fill the terrace with outdoor plants and flowers!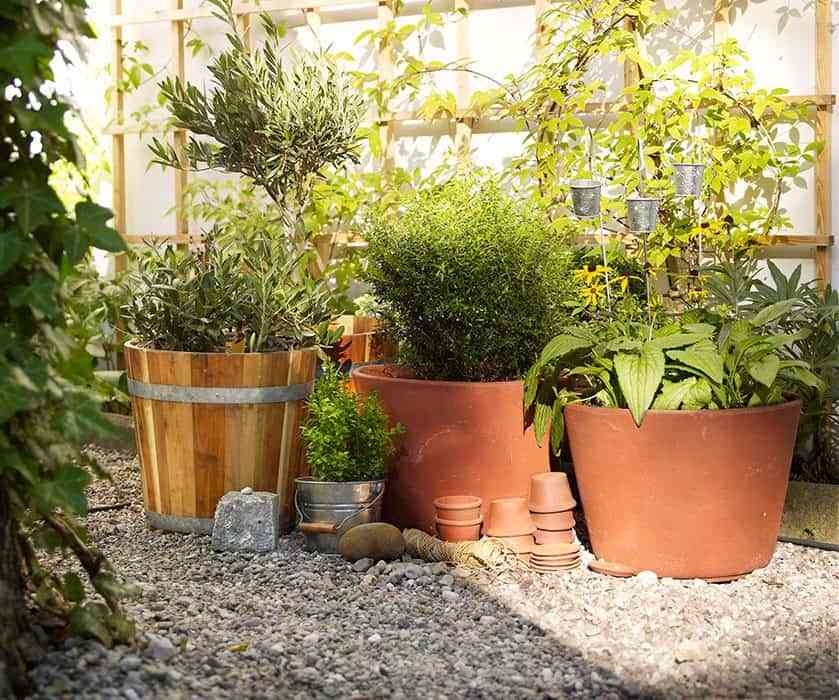 The flowers and plants offer many possibilities to turn your terrace into an oasis of peace and tranquility. You can choose from a wide variety of species but taking into account several factors: orientation and available space.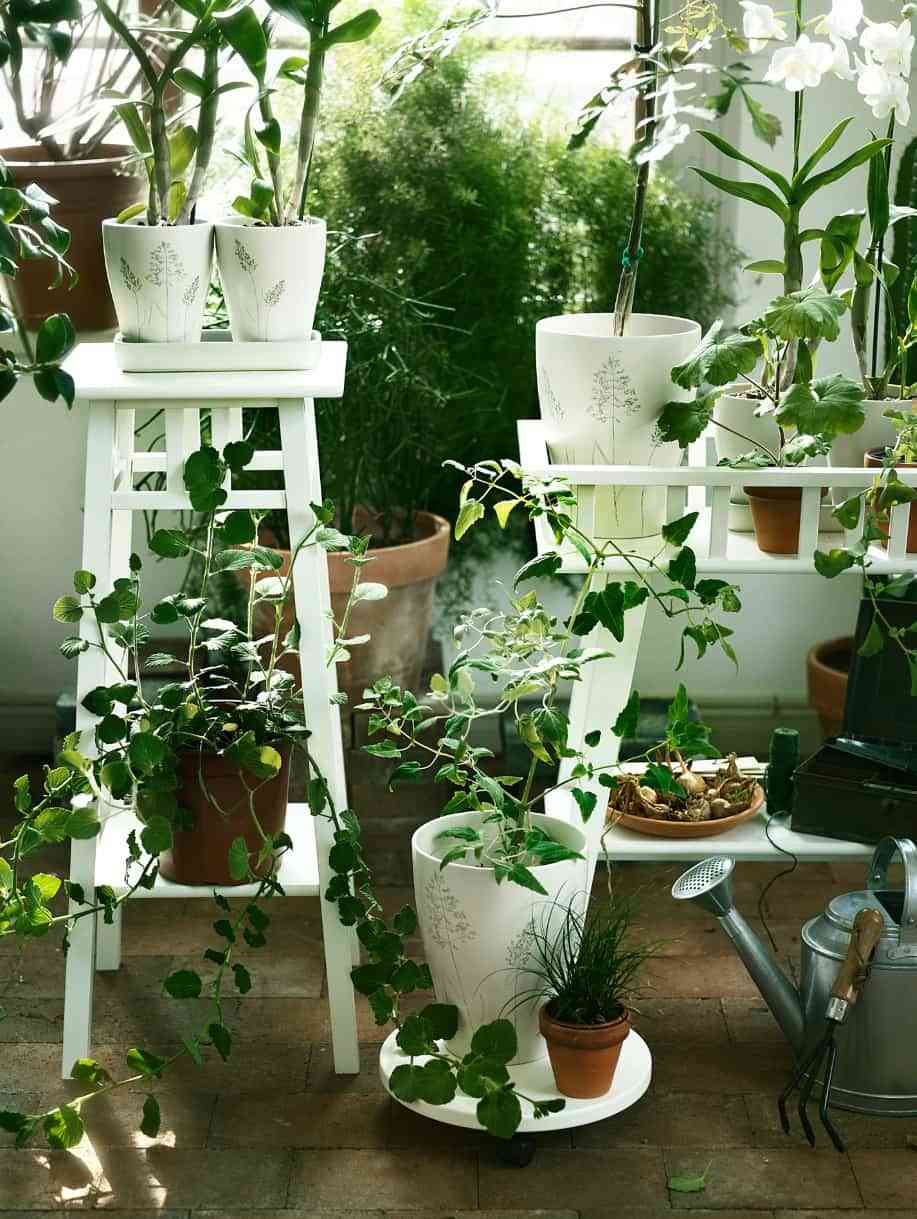 To give life to the terrace you can design a lovely corner with beautiful plants placed on wooden supports painted in white.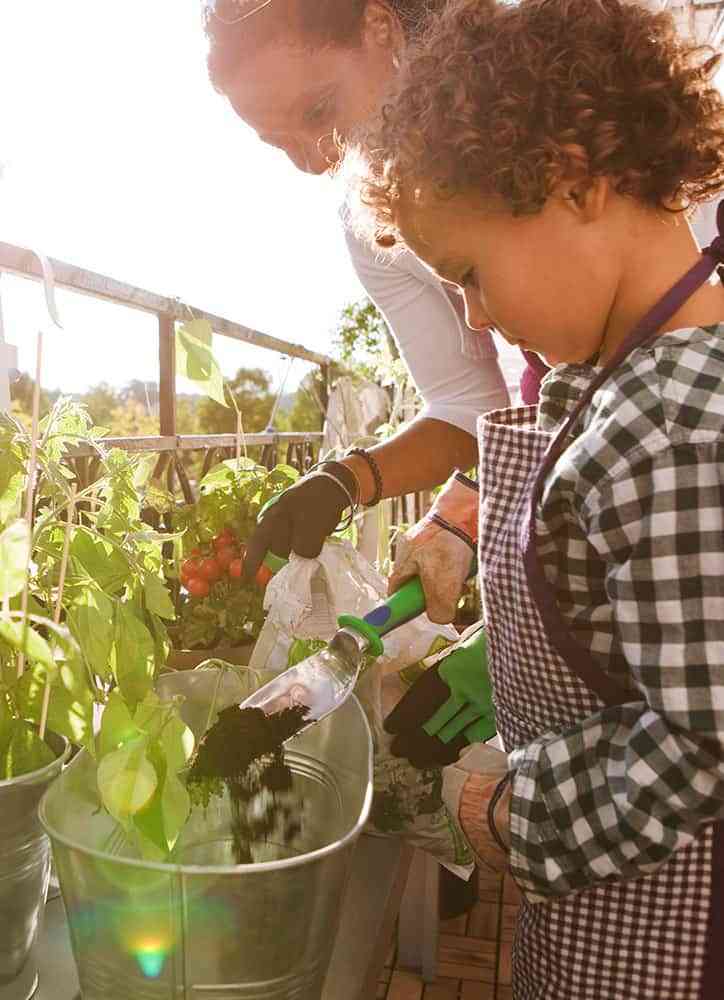 Create your own urban garden on your terrace, growing vegetables and vegetables free of pesticides or chemical fertilizers. Seeing how they grow and develop will give you great satisfaction. Is a Perfect activity to share with your children and live unforgettable moments.
You may be interested in reading:
How to create an orchard at home with aromatic herbs and other plants.
What do you think of these ideas to turn your terrace into an authentic oasis of peace and tranquility?