A concept always very careful inside the decoration is the chromatic capacity of spaces and which tones will be selected within the global scale proposed to decorate and highlight both our furniture and the pavement, however the modern decor proposes some dramatic changes in this context which we will go into detail in a dispositive way and that present some particularities.
"The color of ideas" without a doubt, a play on words that is part of this practice or decorative context, It is have a wider scale of colors inside the interior decoration, where the rainbow seems to find a place in our living room, office or bedroom to decorate.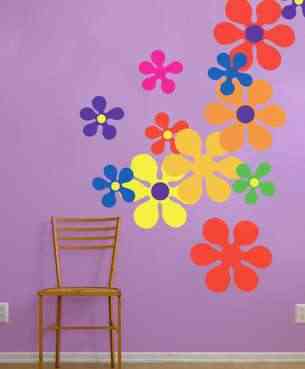 La proposal is highly creative and promises some logical revolutions with its implementation, in the first place the furniture will go to a second plane within the global vision, the highlights the space will be marked by the color that predisposes moods and generates a course to the freshness and youth of the decorative conception.
One of these proposals is the one that brings us Jon Burgerman a creative who designed a Wallpaper, designed to color, in fact designed several, the motives are varied and proposes delimited forms that allow the user to implement the tones that most please him in a wide collage that drastically changes the classical idea of ​​painting our room.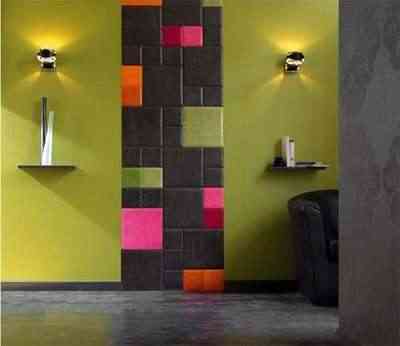 Cuir au Carré On the other hand, it does not propose wallpaper or painting for our room, but mobile pieces of colors that may well become the ornamental highlight that we are looking for or the perfect excuse to turn the decorative concept to new horizons, can be upholstered, doors, create shapes and play with the duality of tones, several materials are implemented although the creative is inclines for synthetic leather solutions, thanks to its brightness and particular economy.
But if something suggests us chromatic game is that there are no rules in its implementation and this take advantage of graphic trends that no longer only propose a vinyl tank but a gigantografía on glossy paper able to decorate our room completely, with the most varied forms the proposals are incredible we find from vegetal forms of the traditional photography, even the colorful cell nucleus arranged on our walls.