The Community of Madrid will begin to build in a short space of time the primer neighborhood of the Community. The new neighborhood will be located in the town of Boadilla del Monte and is expected to be built within 2 years with a total of 706 homes.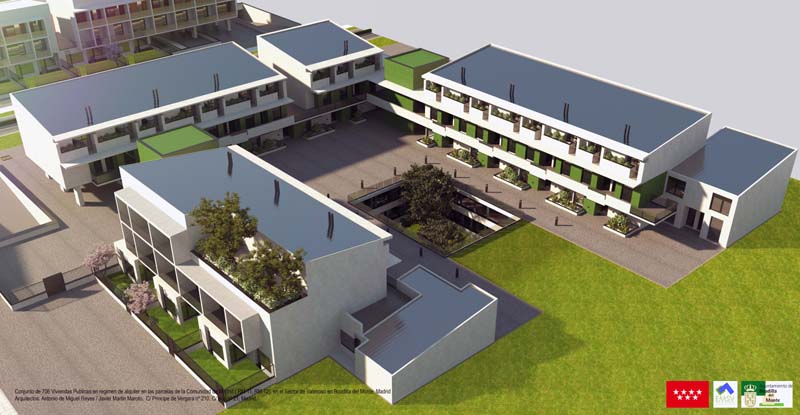 The initiative is part of the Rent Plan that the Esperanza Aguirre executive has set in motion and advocates for a low-density urban organization, as opposed to high-density buildings (blocks of flats), with great importance for green, sunny and ventilated areas.
These new homes will have low consumption lighting, solar panels to heat water, central heating and air conditioning and green areas irrigated with rainwater. They are divided into two types of housing: ground floor with own garden and duplex of 70 m2, almost all with two rooms.
They are not homes for sale, but for rent, and can be accessed by any person of legal age whose annual payment does not exceed 54.000 € per year.
It seems an idea very to take into account given the times in which we live, whether we think about the care of our environment as in economic savings.
Image: Madrid.org
Vía: El País