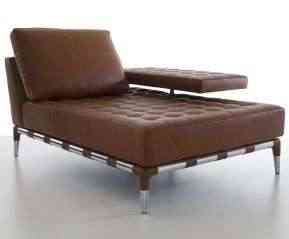 After frenzied causes in the 60 and 70 decade, the capitoneado model is again fashionable.
His return is generated thanks to a system of pieces made in fabrics, innovative practical and extremely comfortable.
Mainly associated to the furniture destined to the feet of the beds, the capitoneado returns to become central object of decorations of high aesthetic level, comfort, sobriety and luxury.
Mixing several styles, the capitoneado is currently implemented as a highly dynamic piece, capable of decorating an unsaturated environment with a remarkable natural beauty.
Many models that constitute this trend are devoted to a high luxury furniture line decorating with comfort and style highly sumptuous spaces
Adaptation to styles and times.
The implementation of this type of furniture dates back a long time ago, although it was not considered as an adaptable piece or applicable to all styles, this new tendency manages to embody it as a polyfunctional piece.
Today we are far from the ornamental excesses that characterized the Victorian style, we must stand out as the capitoneado was present for much of the twentieth century.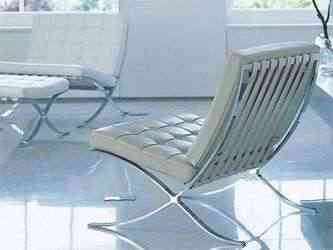 Even for Mies Van Der Rohe the famous architect who designed the chairs of Barcelona, ​​the capitoneado was present in his creation which conferred the appearance and the morphology of the piece in curved arch.
After the 90 decade the capitoneado was conceded as an ornamental excess in the decoration and shelved by more innovative trends.
Philippe Starck a creative genius design for Driade y Cassina several daring pieces that seek to vindicate the capitoneado as the driving vehicle of a timeless trend that can dress any space with glamor and luxury.
On the other hand, the excess seems to be the main sign of luxury of these pieces of furniture, where the craftsman's mastery is valued.
Designers like Patrícia Urquiola tries to reinvent trends that manage to dazzle for its particular beauty highlighting above all the work made in a completely manual way.
Traditionally I have irreverently inventive the capitoneado is installed in our homes valuing an art that is positioned within reach of all and which would seem impossible to resist.