When it is Christmas we have many memories of moments that have impacted us or that we have great affection for. It is something that I love that comes and is the day. Where we are we can feel the appreciation once again, intensely and at the same time, of all those who remember us and whom we remember. We always make an effort to see ours but it is impossible to be all complete. Small meetings and people a little more united.
For me it is important to remember the place where we grew up, because we refer very well to our starting point and we can see how we are doing. I remember my parents, my brothers, my friends and my colleagues, I remember the customs we had and the way I lived making part of my family. I still have them close today but it is inevitably different.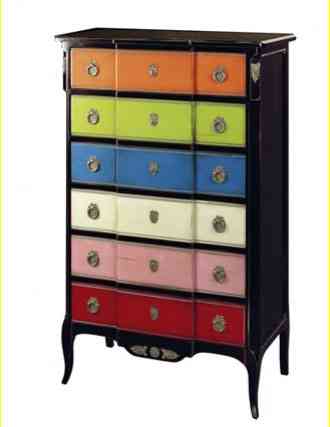 The idea of ​​having a chiffonier in the living room would remind me a lot of my house so look for one in which the design seeks to reinterpret it and not look vintage. I found one that I like a lot because despite being very different from the originals, it retains romanticism and evocative power. It is manufactured by hand and measures 83 in width by 48 in depth and 131 in height. I saw it on the web page www.ariashop.co.uk, is part of the online collection of this London store.