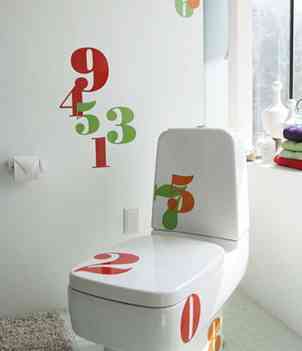 The numbers of my decoration is a game of words where we propose one of the most practical and popular solutions within the modern spaces, it is about theecography of iconographic nature which takes some morphologies predisposed by the alphabet or the basic decimal system to decorate.
But the decoration can not be framed in a graphic project or in a purely ornamental arrangement it is an idea that is transferred to space in all its provisions and which has special relevance in some environments of particular potential.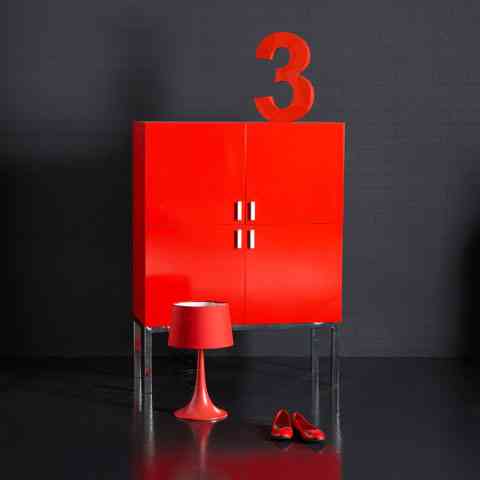 We refer to the children's decoration where decorating both with numbers and with letters takes the child to a more effective association of forms facilitating learning and using the decoration as a didactic element to facilitate learning.
This is what the company proposes vinyl Stickyups who markets trends in decoration that reveal a didactic and playful character nuancing decorations of a wide color in spaces of warm tones thus achieving a wonderful combination that by its nature impacts on the sensory character of perception of its most desired occupant, our little one.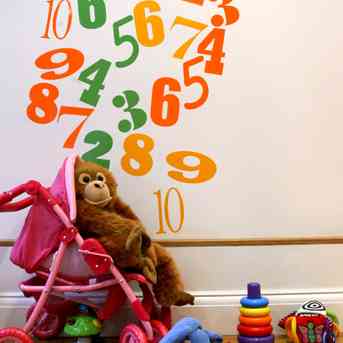 Already of a more youthful and strictly decorative character with thematic purposes, this super line is reproduced. Numeric Stytle, your proposal, decorate any space of our house with metallic numbers in a single nuance which generates a highly purified space and its characteristics predispose to minimalism to avoid saturation of our perception.
Numero Byra designed by Karin Mannerstal for S & B Nord it is a different proposal, we talk about furniture that incorporates its iconographic character, transferring it to its presentation, with this wonderful marvelous decorative pieces ideal for teaching institutes and commercial decorations oriented to the work of mathematics and statistics.
The line Baltrán de Froja decoration proposes a similar idea although oriented to the teenage rooms where the iron and the work of its forms defines the space par excellence the collections are undoubtedly beautiful and carry a great capacity decorative with perspectives to its combination.