With the technology development, new forms of generate art some unthinkable even by the great artists who shaped our conception of appreciation of the arts throughout history.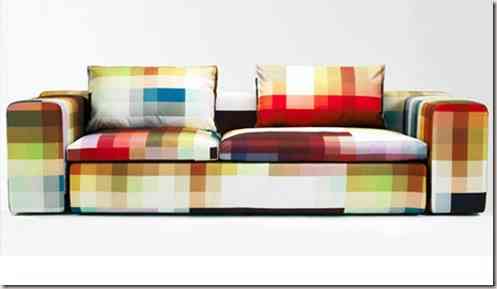 Under this theme, it would not take long to reach the decor a tendency that finds in these new artistic appreciations the epicenter of its creativity, we speak of the pixelated decoration and the creators that are based on this art of generating images of images or basic geometric shapes, as if it were a videogame.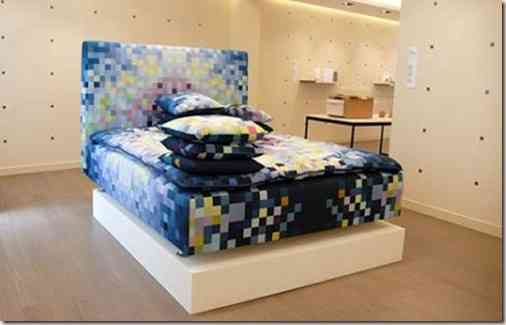 It is so that Spanish Cristian Zuzunaga has introduced the graphic trend of pixilation to the furniture, generating beds and everyday furniture adorned with this new way of appreciating beauty, the results are in sight and the Spanish creator is consecrated thanks to his creativity and delicate avant-garde finesse.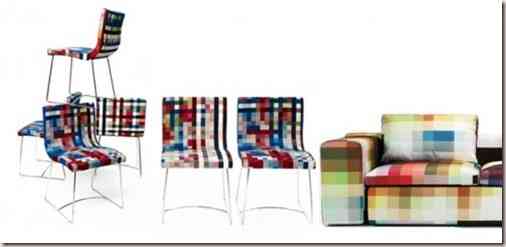 Zuzunaga He is a broad connoisseur of the technique and exploits it to the maximum high-end spaces This is how we find an adequate aesthetic correlation between other graphic tendencies such as comic and pixilation or the implementation of state-of-the-art structural shelving with these pieces of wide artistic highlight.
As we can appreciate the pixel art reaches all aspects of everyday life, from the so-called permanent furnishings like the breakfast of our kitchen, until the Clocks They imitate the simplicity of their bracelet pairs.
Even the most characteristic highlights in their conception as the sculptures they look transformed by the trend, in this case the work belongs to the designer Julian Bond I imitate a conventional vase affected by the technique.
While the trend is capable of generating incredible pieces visual beauty as the work that shows us Jason Philip, it is curious to note that his over dosing in the environment can be counterproductive and to obtain good results we will have to select some pieces that interact with other tendencies, generating a unique and liberated space.