In interior design and in domestic spaces. Plywood boards They have always been there as a resource within our reach to cover all types of surfaces. They are faithful companions in the world of decoration and architecture. But what do we really know about them? Let's see what are your best kept secrets.
Think of plywood boards is to visualize all those surfaces at home where they can be the protagonists. To cover the floors, some walls, or a curved ceiling. And of course, on custom furniture solutions. We are facing one of the most versatile materials and also affordable. The more we know about them, the more game they can give us to renew our spaces.
Plywood boards for modern interiors
The plywood also they have been able to adapt to the new times of decoration and interior design. Go to the trends and trends so as not to be left behind in the list of the most used materials. And they have achieved it. It's not difficult find them in decorative projects to materialize innovative solutions. In the domestic field, they are a way to renew the stays in a budget-friendly way. A fact that we all study to the millimeter before any change or mini reform to face at home
Like any building material and for decoration, the plywood boards gather a series of characteristics that give them identity. We may not know very well what are they made of. Actually they are composed of several layers of fine wood glued together by a system of pressure and heat. His resistance, one of his great qualities, it is closely related to the way of placing the layers. And now comes the key to everything: each one is placed on the previous one in a transverse direction so that the fibers cross each other. A curious system and the most effective. Thanks to him we can choose boards plywood of higher or lower quality.
A long list of advantages to write down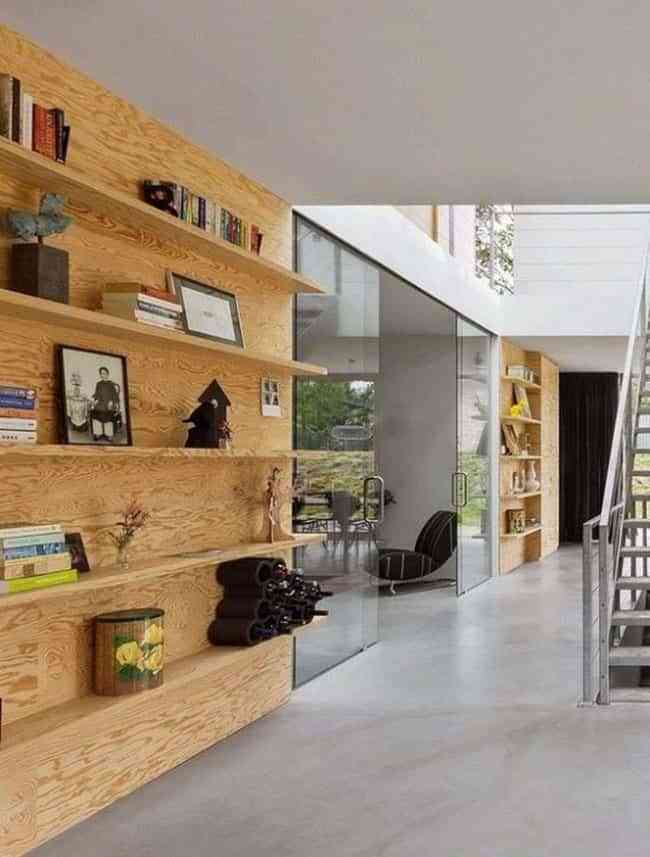 Plywood is among the favorites when it comes to covering domestic surfaces because they are the living example of versatility. And we already know the value of this concept in the decoration of any home, studio or apartment. In addition to being lightweight, easy to install and affordable for the pocket we can think of them to cover enough surfaces. But not all.
Once placed your final image may be very different, and that is one of its main attractions. The exposed side of the plywood, the one we all see, supports a rich range of woods. Besides being soft or hard, the repertoire is very stimulating: from cherry and beech, to oak, maple, ash and teak. The fact of being able to play with this material is a safe value for create environments with many doses of warmth. Enjoy continuous surfaces, visually clean, ideal for covering partitions and walls of concrete areas. And one of them can be the dresser of a master bedroom. If we look for a minimal and elegant effect, the most appropriate to use will be the knot-free plywood. They offer a more refined image than the rest.
In walls, floors and more
The idea of ​​being able to use plywood in many places of our stays is stimulating. Invite make decorative plans with them. Especially if we take into account that it is a material suitable for moderate budgets. And the best part is that we can discover pleasant surprises that we did not know. For example They are a fantastic solution to condition those ungrateful domestic spaces and nothing decorative. Since the storage room, to the garage if we live in a detached house. Or the workshop where we made our tasks of DIY, equipped with all luxury storage furniture.
Its perfect for these spaces and without having to resort to the highest quality plywood. We can opt for lower versions without fear of making mistakes and with the versatility factor in our favor. The most normal thing will be to think of them for create all kinds of structures to save and leave different tools and materials at hand. Proposals with a very practical spirit, where the high resistance is guaranteed and the minimum maintenance also.
Unexpected solutions that hook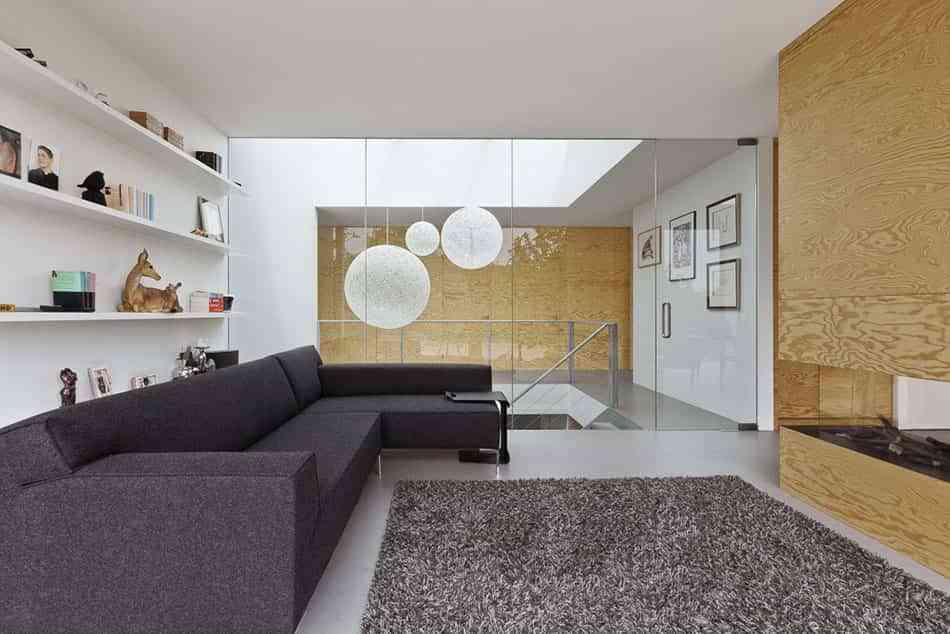 When talking about plywood, it's worth stopping at those ideas that we would have never imagined. Normally associated with proposals with a contemporary character where the coatings used print a great personality to the spaces. And it probably does not occur to us to think that such a material is present in them.
One of these proposals is furniture and containers that can be created with plywood. Custom designs with a very modern language and an innate warmth thanks to its external face in wood. They can be cabinets for kitchens from ceiling to floor, with very continuous surfaces. OR modular compositions with a very practical sense to organize the space.
Other times these solutions shine in singular rooms and translate into beautiful curvilinear surfaces where the ceiling and the walls form a whole. It is clear why the plywood is still topical.
What do you think?