Neither classic, nor ultramodern or standard bearers of functionality. In the decoration of the new bedrooms for 2019 there are no standards and the styles are blurred. Bet on singular and eclectic aesthetics to generate atmospheres that relax, invite you to dream and get excited or to enjoy a fresh and carefree comfort. I invite you to meet them.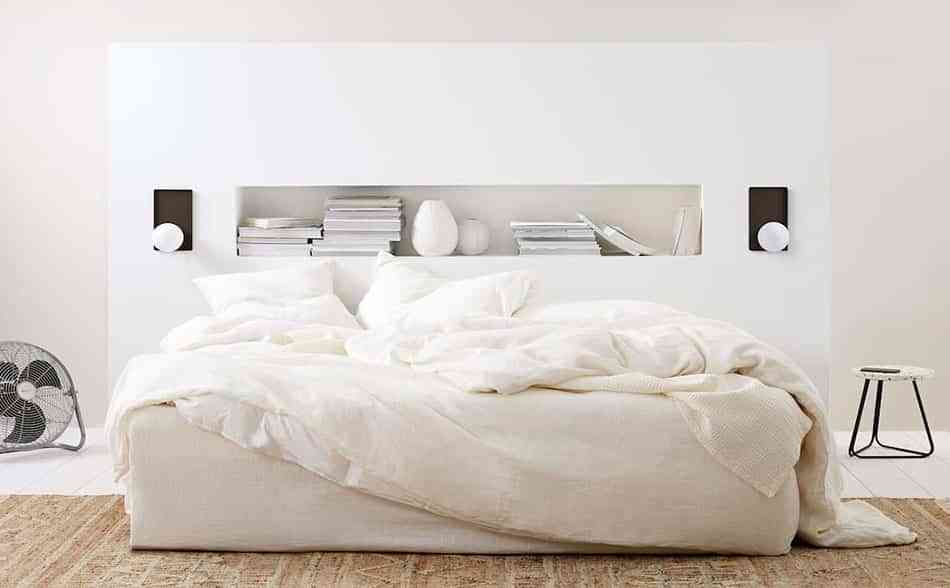 These new bedrooms are inspiring more can not. Its decorative tendencies make it clear how these house interiors can be transformed into rooms very our and at the same time in innovative environments where there is no fear of combining and trying different aesthetic formulas. Although it is not about putting our feet up, no doubt There is a lot to discover in them. Valuable tracks that insurance they will serve us for encourage us renew or update the room where we sleep. Their innovative and challenging colors, the fabrics they embrace and the mix of materials they propose.
The new bedrooms, all atmosphere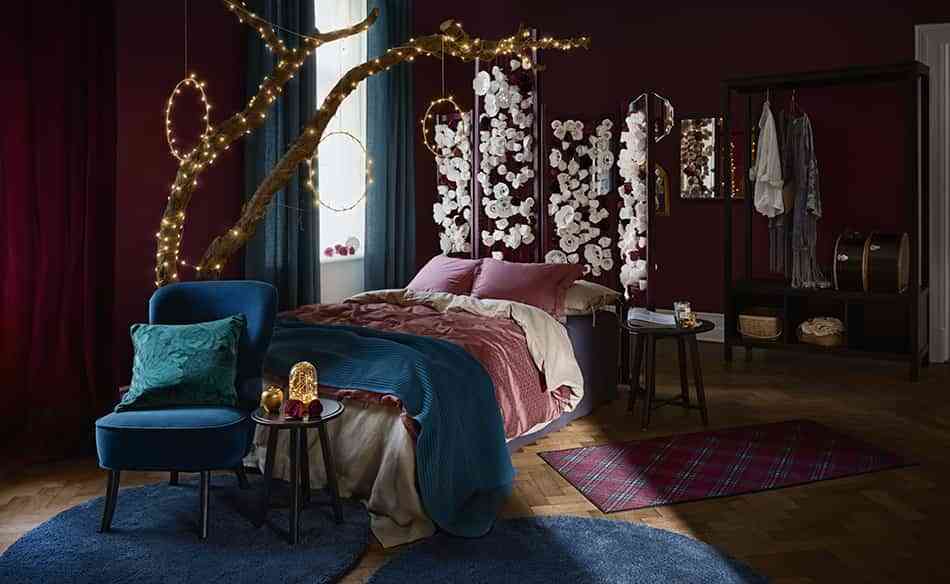 El interior of these new bedrooms has a common denominator: its ability to create intense and emotional atmospheres. The decoration overturns To achieve this goal through solutions that make a lot to the rooms. A veces with coatings of large floral motifs to give realism and life to your walls. Others through Illuminations that bathe space of mistery, almost as if they were sets. And most of the time with a color card that leaves us stunned.
Atmospheres markedly theatrical, bohemian or beautifully imperfect. So are the secrets of the new bedrooms. Another of his decorative slogans is play with luxury but always with a language of today y in a balanced way, without it acquires all the protagonism. So we'll be lucky if we like the dull finishes because it is just what they defend. Y if possible from the hand of abundant details They bring an unfinished beauty.
Wonderfully imperfect environments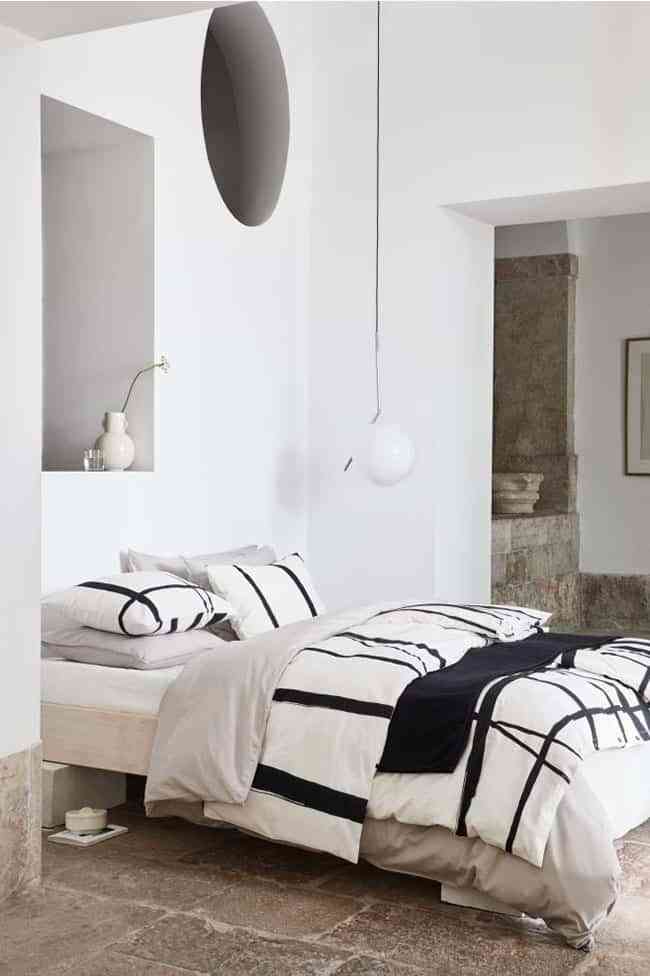 In the new bedrooms for 2019 has room a very authentic decoration and in connection with the earth. It is the trend that proposes the imperfect beauty of natural materials and craftsmanship. Does it sound? Its environments agree with Japanese philosophy wabi sabi So valuable to apply in the current domestic decoration when we look for another rhythm of life and another way to enjoy our surroundings.
Look closely at them, distill calm and authenticity and they exhibit few pieces but very well chosen. Simplicity is one of its great strengths to fully enjoy the space, so it is usual to propose beds without headboardsand low furniture, almost at ground level.
All the chromatic palette of natural tones unfolds in these new, strategically imperfect bedrooms. Sand, plaster, stone, slate... Any of them works great, seems to have been born to dress these interiors. At his side, the walls They also have a lot to offer through painted sockets very natural and beautiful moldings with a touch of yesterday.
Impossible to think about these new bedrooms without the artisanal detail. In the form of lamps or as ceramic vases to place a bouquet of freshly cut flowers. They are that added value that should not be renounced.
The irresistible chic point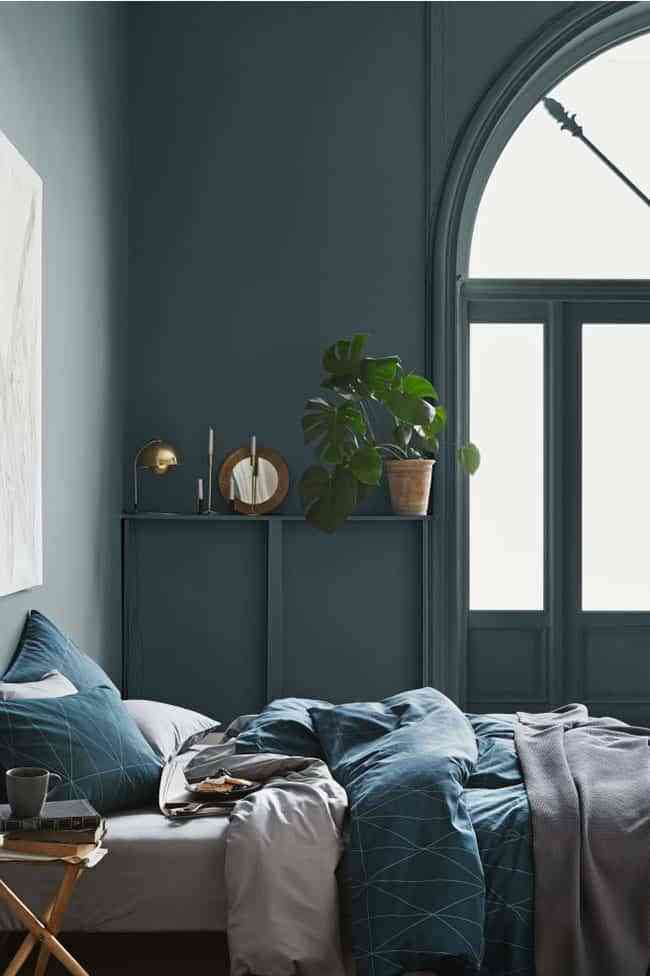 Another trend of these new bedrooms defend creating stylish environments, very chic in its aesthetics. Of course, in a contemporary version, through the colors that devastate and without invading the rooms of excessively luxurious furniture or strident objects. Unlike, you breathe in them a certain minimal air for the simplicity of its lines.
La first metamorphosis arises through color of its walls. The dark blue or with gray tints it takes over of these surfaces to give them an elegant image but full of sobriety. Even sometimes also It is the chosen painting to cover the carpentry of doors and windows, a great trick to emphasize the chromatic effect.
The materials that send in these new bedrooms they are cold and industrial, like the marble coverings and cement. And at his side are metal accessories Finished in gold or silver those that give warmth and subtle luminous flashes. How the sun mirrors, an ideal vintage piece, and brass sconces On the bedside tables for our bedtime reading. There is also a place in them for the plants next to natural light, the more photogenic much better. Let him raise his hand to those who are not tempted by the idea of ​​transferring this proposal to his temple of private rest.
Dreamers in a big way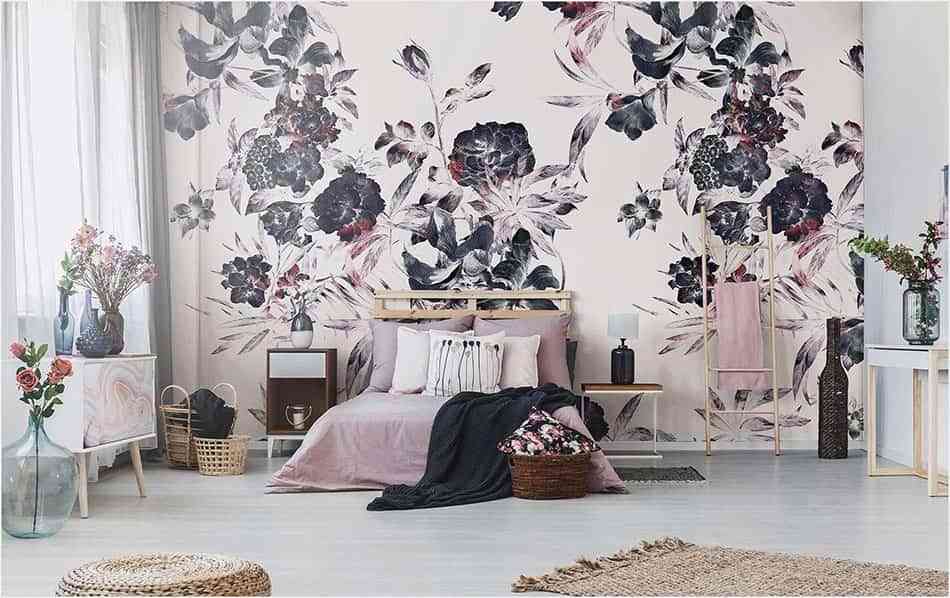 Flowers occupy a starring role in the new bedrooms for 2019. Y they do it in a big way, they exploit to the maximum the aesthetic possibilities of their prints, drawings and mixtures of colors. Y they walk the walls from side to side, and they serve to camouflage little aesthetic objects. Definitely, the wallpaper with XL designs they capture almost all the protagonism of these rooms and they give rise to create spectacular murals. Atmospheres pretty floral scenographic, as an excessive version of the romantic style to use.
In these new bedrooms Retro furniture fits in wonderfully, but so do other wooden designs, more casual and natural. From batten headboards to stairs to improvise mini closets, etc. Y by last your bedding, always in tune with the brushstrokes that give life to the chosen floral coating: gray, green, pink ... It is worth daring with any color.
Have you already fallen in love with someone?