Bet on the symmetry and decorate with pairs of objects, of furniture or accessories, is a very effective resource in interior decoration. I do not know if it's a matter of balance or visual order, but the fact is that this type of compositions usually work. Here are some recommendations for get perfect symmetrical environments.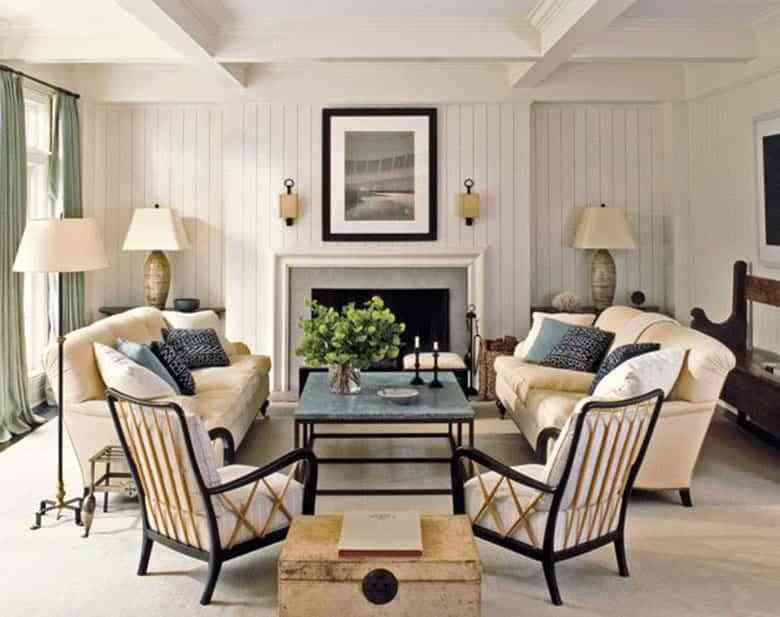 It is not a fashion but a recurring tool that helps us give a more orderly air to a space. And is that following the rules of symmetry and decorating with couples is a fantastic idea. Each of the elements complements the other and both, together, enrich the whole. The result is serene and balanced environments.
On the other hand, it is true that, as a general rule, symmetry is a matter of preferences. There are people who love her and others who deeply hate her. For some it is the best scheme to order the world, and for others the symmetry is boring and too predictable.
In any case, we feel better in harmonic environments and that they show a certain balance, symmetrical or not. Be that as it may, the fact is that decorating with couples works and now we are going to try to explain why.
Why decorating with couples is a success?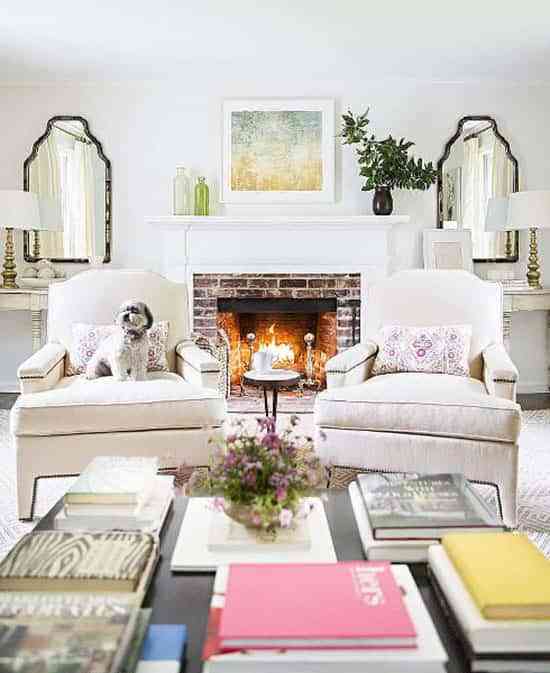 When it comes to considering the interior design of a space, of a room, for example, the order is something fundamentall. And in this sense, symmetry gives us a great sense of balance. The spaces decorated according to a symmetrical pattern, with pairs of elements, give us a pleasant sensation.
Symmetry attracts us, our brain likes it consciously and unconsciously. And is that balanced images are aesthetically pleasing.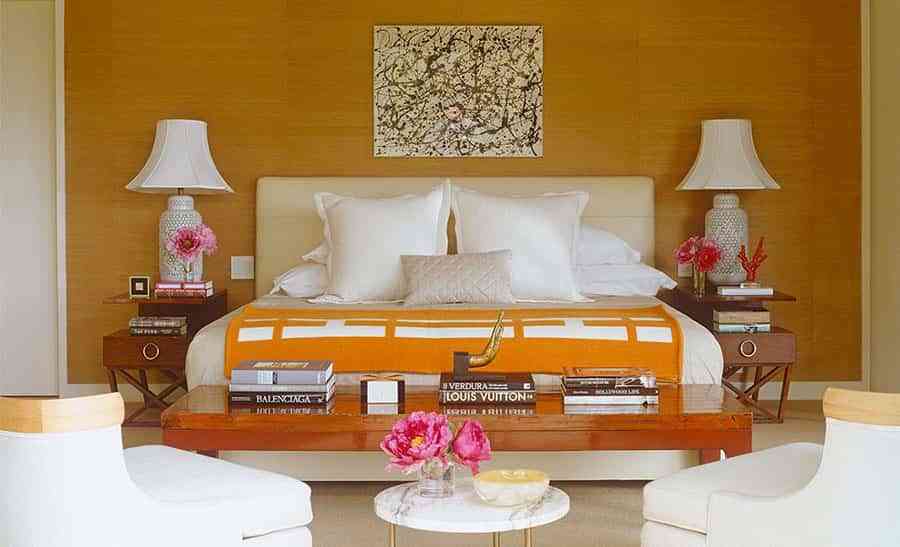 Another aspect to be highlighted is that the symmetry It works in all styles, whether they are more classic or more contemporary. And both in very large environments and in smaller spaces. It is, in short, a decorative scheme to take into account.
The seats, better by pairs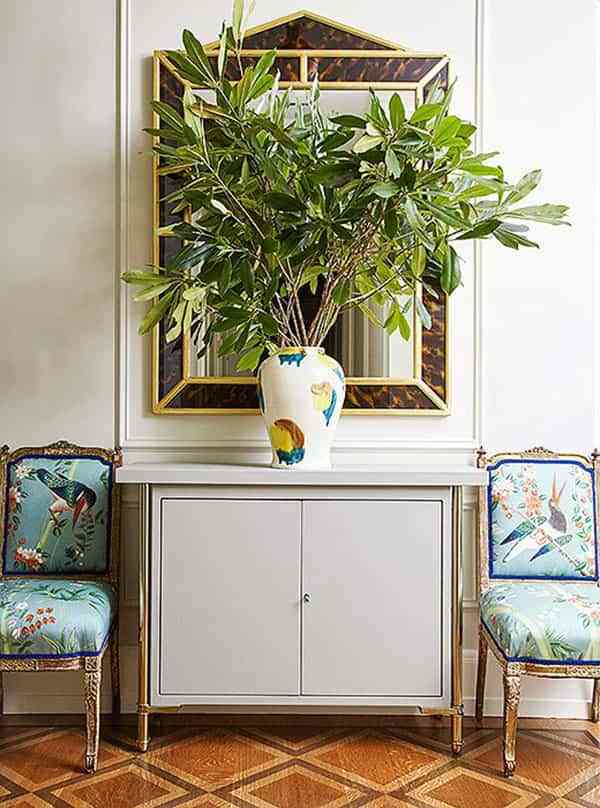 One of the clearest and most effective ways to establish symmetry in a living room or living room is do it through the seats. If it is a large space such as a large room, you can achieve the effect by facing one sofa with another (it is important that they are the same).
In the case that you are decorating a smaller room, you can establish the symmetry with two seats or, even, with two chairs. It can be placing one in front of the other, or one on each side of a central element (which can be a door, a window, a shelf, etc.).
Whatever the chosen formula, decorating with pairs of seats gets create perfect areas to be in, rest, relax and chat.
Hit with two equal furniture
Choose to put two identical furniture in the main wall of a living room, for example, it is another way of decorating with couples. They can be cupboards, shelves or cupboards, as a rule high and narrow.
In addition to achieving a very harmonious visual effect, the storage space. This never hurts. In a house it is always positive to have more options for the thousands of things that we have to keep daily.
On the other hand, resort to two tall furniture to furnish a room allows focusing the space between them. It can be a door, a window or the fireplace. The central element between two cupboards or two shelves will become very important.
The light, also in pairs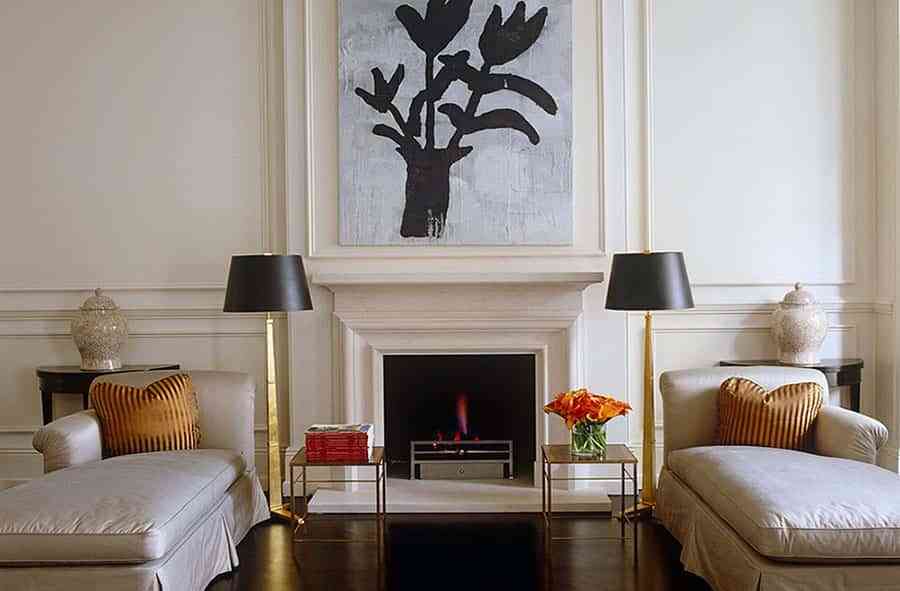 It is possible to use lighting to decorate with couples, placing two equal lamps in a given space. They can be standing or hanging, although the desktop are the most symmetrical conveyed.
As with other types of elements, it is a way that works for unite the space and make it more orderly.
The same happens with the mirrors placed symmetrically on the wall. They are elements that are very pleasing to the eye and that, in addition, have real positive consequences in the decoration of spaces. In the case of mirrors, these they are able to multiply the light that enters through the window achieving a more luminous environment and also more visually spacious.
Art and decorative objects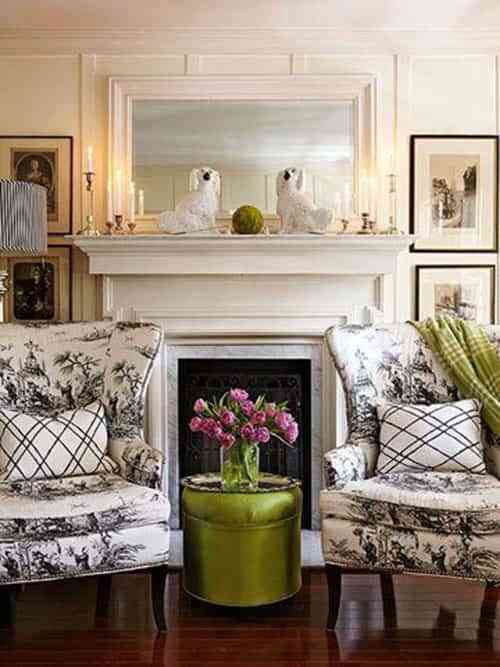 They are also elements to consider. Pieces of furniture of small size, sculptures, ornaments or vases can go in pairs achieving a very decorative symmetrical effect.
In the case of works of art, they should not be identical but only similar. That they share size, style and color palette, for example, is a good idea when it comes to pictures that are hanging on a wall.
As you see, using objects, furniture and accessories in pairs is an excellent trick to create serene and orderly environments. Did you like the idea?