Next I show you 3 tisps to decorate. 3 simple tips that will help you achieve solutions and also inspiration:
The chairsthey are elements that have their own charm. A charm that gives them an enormous decorative power, a decorative power that few elements have.
Such is the power of a chair that, well used and taking advantage of it, is capable of filling any environment or space.
A simple idea that works is painting a chair with a vibrant color. In this way, you add to your particular charm a greater interest and visual appeal. With just a little paint, you will see how any chair becomes the star of your decoration.
If you want to know which places are the most suitable to wear a traveling chair, it occurs to me: the entrance, next to a window, in the room ...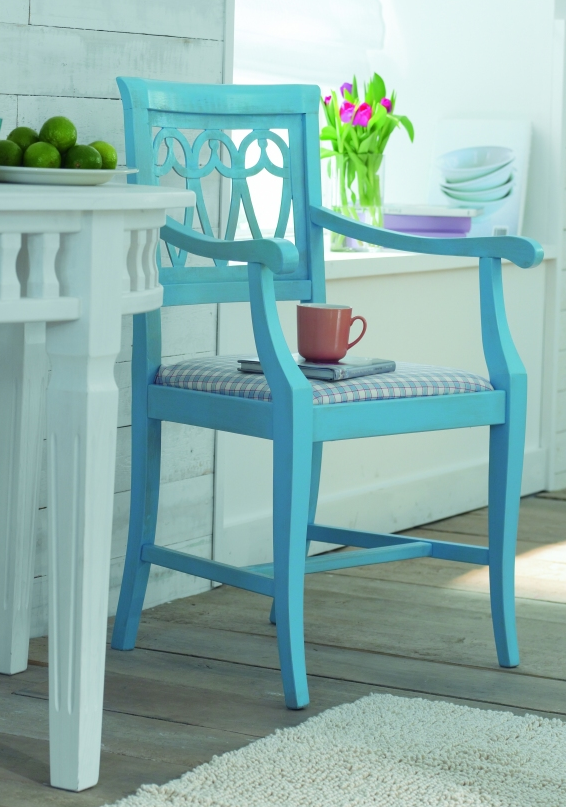 A pair of Baskets You can be very helpful. On the one hand, they are very decorative ... and on the other hand, they can help you solve small 'storage problems'.
Next to the armchair are a perfect complement to place your favorite magazines or in the room can help you keep your favorite shoes in order.
If you want to give a different 'touch' to your table, you can fill with water a bowl for cakes and inside place some floating candles and some petals.
A delicate and original detail that will bring a fresh and intimate air to your table.
Try putting one of these simple decoration tips into practice. You will see the turn that your decor!.